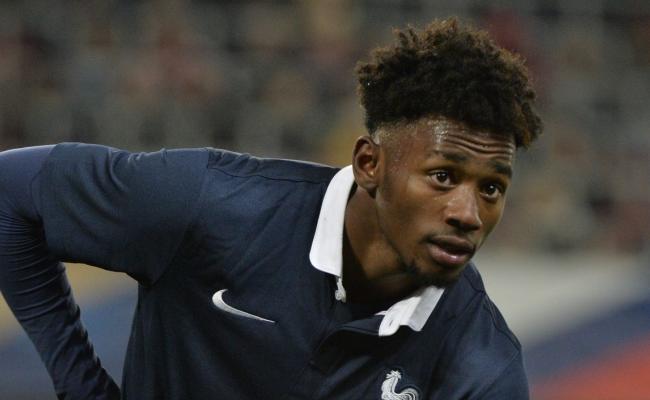 THE VERDICT | Georges Kevin N'Koudou at Tottenham – who wins?
With the transfer of Marseille Georges-Kevin N'Koudou to Tottenham Hotspur imminent, many fans of the North London club and indeed football fans in general may not be at all familiar with the French youth international.
One of the many questions asked by fans is "Can N'Koudou succeed at Tottenham?"
Tom Scholes takes a look at whether the young Marseille winger can fulfill his potential at White Hart Lane, or if he will falter to the wayside.
His Career:
N'Koudou started out at Ligue 1 club Nantes, and earned himself a prestigious move to Marseille for €1m, in a piece of business that was clearly meant as a long-term investment on the part of Marseille, rather than a splash of cash desiring immediate returns.
However, due to the problems that Marseille faced both on and off the pitch, the then Marseille manager Michel threw the young N'Koudou into the first team in a bid to find some inspiration in attacking areas, and, by doing so, gave the fans a little something to smile about in an otherwise cataclysmically poor season.
The 21-year-old then slowly started to repay the faith shown in him by Michel (as much as reasonably possible in a Marseille side that shockingly flirted with relegation last season), and ended the campaign with 10 goals and 5 assists in 38 games in all competitions, putting him behind only Michy Batshuayi in terms of goals scored.
Throughout the season, many scouts from Europe's top clubs went to the Stade Velodrome to take a closer look at N'Koudou, including the likes of Liverpool, Manchester United, and, even on occasion, Barcelona.
The player was however subject to bids this summer only from Hamburg and Bournemouth, with the majority of Europe's elite deciding that it was too early in the player's development to act on their interest. Except Tottenham, that is.
Strengths:
N'Koudou is incredibly quick; it is as simple as that. The 21-year-old is rapid, and won't look out of place in the Premier League, where pace is rewarded in abundance.
N'Koudou is almost a bit of a throwback when it comes to the more classic definition of a winger, his desire is first and foremost to leave the opposition on their backsides using trickery and pace, taking on players at will, with an ability to remain composed at such a high velocity, giving him the makings of an excellent goalscorer.
As last season showed, N'Koudou can play under intense pressure. The conditions at Marseille were absolutely brutal, with the fans declaring war on the players almost every match.
Many could not handle it, N'Koudou showed, although not as consistently as he would have liked, that he could. If N'Koudou can perform with the same amount of purpose, and without fear, the White Hart Lane faithful will take to him in an instant.
Off the ball, he is a bundle of energy and extremely disciplined in terms of closing down space and pressing high, something that fits the Pochettino way well.
As for how Spurs could use N'Koudou, there are a few ways Mauricio Pochettino could utilize the former Nantes winger.
What Spurs lacked last season was an individual with blistering pace who could wear down opposition in the dying embers of matches, bringing on instead the likes of Ryan Mason and Tom Carroll when really they needed someone like N'Koudou.
In all competitions, N'Koudou could prove an excellent player to draft in when one of Dele Alli, Erik Lamela and Christian Eriksen need a rest, and will give Spurs's attacking armoury a different sort of weapon. If used properly, N'Koudou could prove to be one of the danger men for Spurs.
Weaknesses:
Unfortunately, for Tottenham there is a reason why no other top European side came close to making an offer for the youngster this summer.
You might have thought that the North London side would have learnt that the curtailment of a precocious attacking talent turns out to be destructive for both the player and their own club. Clinton N'Jie is a good example.
N'Jie is an individual who, at times, showcased rare and devastating dribbling abilities back at Lyon. This made him look good on television and perhaps also on scouting software WyScout, but what was seemingly neglected at the time was his unrefined technical qualities.
As an attacking player in the Premier League, "moments" of space or a mistake from the opposition defence are rare occurrences. You have to seize those chances when they come your way and N'Jie arrived at Tottenham at a time in his development where he was incapable of doing so.
I fear the same fate for N'Koudou.
Of course, someone so young will be asked questions of his mental strength, and how he will adapt to moving to a different country and playing in such an intensive league like the Premier League, these are just extra hurdles to an already herculean challenge.
For such a young player, it will be hard for him to adapt immediately to such an intense system that Pochettino has implemented at Tottenham, and for someone like N'Koudou who is used to being a free spirit essentially, he will have to be more precise, and more tactically aware than before.
For someone who only completed 63 of an attempted 155 dribbles last season, N'Koudou will need to learn how to be more efficient, and be prepared to be switched on at all times, in case a chance falls his way.
Closing Statement:
Despite the negatives, it seems that Tottenham have picked up a good signing for just £11m, when you consider how the market works these days.
As for N'Koudou himself, it does not seem like the write move on paper at the moment, with many feeling that remaining at Marseille would aid him to become a better player and be much more beneficial for his overall development because of the amount of minutes he would earn as an undisputed starter in the 2016/17 campaign.
Time will tell, but at best N'Koudou is for Tottenham, in the short-term, a trick card capable of unblocking jams.
At worst, Spurs will be responsible for hemorrhaging the development of another of Ligue 1's finest talents, with the potential to set the world alight one day if he receives regular playing time for the next three years.
T.S. with N.D.
[Image: France Football]