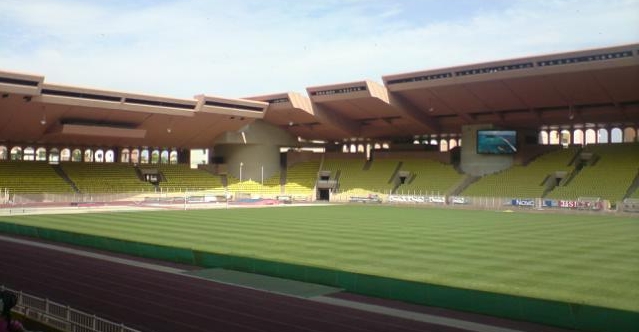 THE VERDICT | Jemerson & Kamil Glik key to AS Monaco's possible title challenge
Monaco's 4-0 loss at the Allianz Riviera, to OGC Nice, may have come as a surprise, being that Leonardo Jardim's side were the division's form team. Immediately, scribes were eager to dismiss the prospect, suggested by Monaco's comprehensive win over Paris Saint-Germain in August, that there could be a genuine title race in Ligue 1 this season.
After all, a win over Les Aiglons would have seen Monaco pull three points clear of PSG, with Bordeaux a further point behind. Now, the club sit in third, with a tricky visit from in-form Angers looming tomorrow ahead of an encounter with Bayer Leverkusen in the Champions' League. But, is Wednesday's result really as damning as some were ready to declare it?
4-0 is never a scoreline which can realistically be given any meaningful caveats, but there was more to the match than meets the eye. Yoan Cardinale made a string of fine saves to preserve his side's clean sheet, but Monaco dominated the match in terms of shots, shots on target, generally controlling the proceedings.
The team's defending, which had been reliable of late, was more of the culprit, the goals coming from counter attacks, set pieces, or a moment of sublime moment of skill, in the cases of Younes Belhanda and Mario Balotelli. Nice are still coming together tactically under Lucien Favre, but one would be hard pressed to argue that the team is not blessed with some of Ligue 1's best individuals on their day.
It is here, then, that a holistic view should be taken. Early in the season, particularly against Fenerbahce and Villarreal in the Champions' League, Monaco were similarly less than impressive at the back. They promptly recovered to concede just three goals in seven matches, with summer signing Kamil Glik replacing Andrea Raggi next to the Brazilian Jemerson.
Glik is an experienced international, and was a key figure in Torino finishing in the Europa League positions. Jemerson is much less decorated, but both he and the Pole are still adjusting to not only each other, but to a new league and language.
Thus, there will inevitably be some hiccups, and with Monaco nearing the back end of a brutal run of fixtures around the international break, exhaustion was perhaps a factor as well.
With an impressive array of attackers, most notably the young but still-improving Thomas Lemar and Bernardo Silva, supporting Radamel Falco and Valere Germain, scoring goals will rarely be an issue. It is thus that, particularly after a result such as Wednesday's, the defence comes into focus.
The essential question is whether the team have enough depth at centre back. Raggi can play there, but in the absence of Benjamin Mendy, has been used more at right back with Djibril Sidibé playing at left back.
Kevin N'Doram played in the league against Nantes, but with the sale of Marcel Tisserand to Ingolstadt, the club's only other option is Abdou Diallo, who returned from a loan spell in Belgium.
Both are intriguing prospects, but both are equally very raw, which necessitates an overreliance on the first-choice duo of Glik and Jemerson. Given the energy and impetus with which Monaco's midfield play, this not necessarily an issue in a given match, but how does it bear up to the pair's history?
Glik was rested on rare occasions during his time at Torino, but he regularly featured in both league and European competition, missing the odd match due to suspension, but showing that fitness concerns need not be an issue. Jemerson performed similarly at Atlético Mineiro, more likely not to be on the pitch owing to suspension than injury.
At 28 and 24, Glik and Jemerson have enough of a track record to demonstrate this being borne out with some degree of certainty, but are likewise still young enough that age shouldn't be a worry.
Thus, while some would argue that a deep run in the Champions' League could potentially preclude Monaco being a genuine contender given a lack of squad depth, there is no real reason for concern.
Jemerson and Glik may have had a mare against Nice, but this was their first visit to the Allianz Riviera against Monaco's fiercest rival, so the occasion may have been a factor.
Seeing the evident ability of both to play in a given match, their partnership will continue to develop and strengthen. Nice may top the table for the time being, but come the season's latter stages, if PSG find themselves in a scrap for the title, the smart money should be on Monaco as their closest rival.