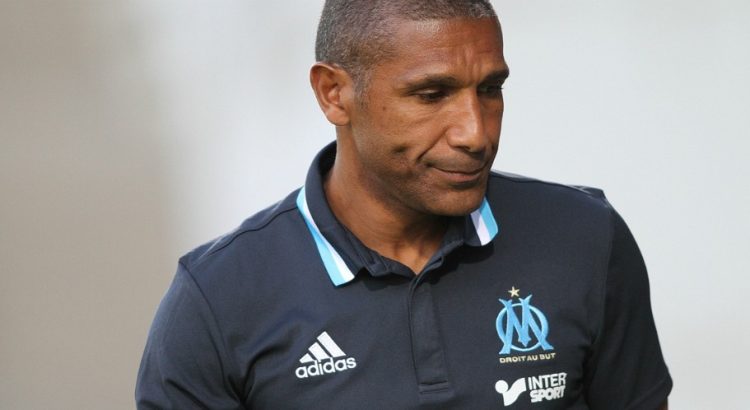 THE VERDICT | Marseille must thank Franck Passi
It had been a tough start to the season for Franck Passi. The former Marseille manager was appointed head coach towards the end of last season after the disastrous reign of Michel was brought to a crashing halt by the club. Passi was only appointed as an interim boss, someone to ease the on-field problems whilst Marseille found a new owner and a new manager to replace Michel.
For Passi, this meant 15 games in charge and exactly 6 months in charge of the first team. All credit must go to Passi, who made 61 Ligue 1 appearances for L'OM over a two-year spell as a player, as he took a job that was not exactly sought after by the elite in football management. However, Passi showed incredible loyalty to Marseille by taking charge during such a hectic period for the club.
With the ownership of the club changing hands, Passi never felt like he would stick around long and as time has shown with Rudi Garcia taking over, Frank McCourt didn't think Passi was the right man for the job. Despite this feeling that inevitably he would be out of the door, Passi did his job to the best he could, and gained the respect of fans for guiding the club through a massive transitional period in their history.
The job was extremely tough for Passi from the moment he sat in the managerial hot seat, taking charge of an underperforming squad who were preparing themselves for the eventual departures of stars such as Michy Batshuayi, Nicolas N'Koulou, George-Kevin N'Koudou and club captain Steve Mandanda.
Passi had his best assets stripped from him, but he got his head down and kept on trying to give the Marseille fans a team they could be proud of cheering on. Yes, he had to rebuild a broken squad on what was essentially a shoestring budget but some signings like that of Bafetembi Gomis on loan from Premier League club Swansea City have proved to be good deals, with Gomis scoring 6 goals in 10 Ligue matches this campaign.
The 50-year-old helped Florian Thauvin and Remy Cabella put in some performances that gave fans hope that maybe the pair can recapture some of the form they had in Ligue 1 before their respective moves to Newcastle United.
What Franck Passi will be remembered for is his loyalty to Marseille, and how he rejected the chance to join Marcelo Bielsa at Lazio. Whilst the appointment of Bielsa to Lazio never materialized, the simple fact that Passi was prepared to turn down the chance to work with his former boss at a club that had potential to challenge for European places in Serie A speaks volumes of how passionate Passi was about Marseille and being the boss at the club.
Now, some people may look at Passi and at Marseille during this time period and look at the stats alone, seeing that they finished 13th, way off the pace of the rest of the huge clubs in France, but bear in mind what state Michel left the club in. When the Spaniard was sacked, Marseille were floating around the relegation zone in 15th and whilst fans say a team is "too good to go down" Marseille were really in the thick of a potential scrap to keep themselves in Ligue 1.
Unspectacularly, Passi steadied the waters and successfully guided OM away from any danger, but it is safe to say that he had inherited a job and a squad that nobody wanted.
With many of the key players leaving it would have been easy for Passi to walk away and let someone else deal with the mess. But he showed his loyalty and stayed on, and quite frankly took the impossible job. His job was to tide things over until McCourt took over and to create a competitive squad formed almost exclusively from loan deals.
Personally, I feel that Passi deserves credit for taking what, from the outside looking in, was almost the impossible job. He took over a sinking ship, oversaw a mass exodus of stars and rebuilt Marseille to a reasonably decent team.
He had the chance to join what looked like an easier job as Bielsa's assistant at Lazio, but turned it down.
His loyalty to such a disastrous cause should be celebrated, and credit where it's due to Mr. Passi.