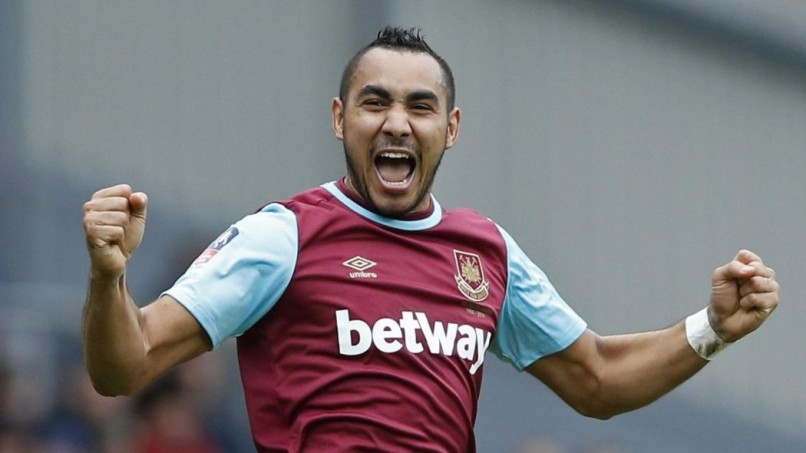 THE VERDICT | Why Dimitri Payet must start for France
The debate in France this week in the build up to the opening game of Euro 2016 against Romania is who should earn a place as the final attacker in France's front three alongside Olivier Giroud and Antoine Griezmann.
At the moment it seems as if that honour will be bestowed upon either Anthony Martial or Dimitri Payet, and of all of Didier Deschamps's conundrums this is certainly one of the most unenviable.
However, after watching the last two friendlies against Cameroon and Scotland, I have thought long and hard about who I would chose alongside Giroud and Griezmann.
After his superb performances for Les Bleus recently, I feel that Dimitri Payet deserves a chance to show what he can do on the big stage when it matters most.
His free-kick against Cameroon was a timely reminder that Payet is a match winner and that his dead-ball abilities can prove to be a fantastic asset for Les Bleus. Not only that, but on the ball in recent friendlies Payet has been the star man, creating a vast amount opportunities for Giroud and others.
Throughout the Premier League season with West Ham, Payet's pace, skill and dribbling abilities, aside from his free-kicks, have enabled him to standout. If he can replicate his dazzling directness against EURO 2016 opposition, then it is almost impossible to think he will be anything but a success this summer.
With that being said about Payet, that isn't to say Anthony Martial is not a good player, and can't be a useful for Les Bleus, but with his recent injury worries and a considerable lack of experience, maybe Martial isn't the right man to rely on when it comes to big tournament games? I feel with Martial that his pace can be best utilized coming off the bench late in games against weary defenders, and attacking with menace.
Another big plus point for Dimitri Payet is that due to his having played in a variety of positions throughout his career behind the main attacker, he is much more skilled at drifting from one wing to another than Martial in the middle of game, something that Deschamps demands from his players in that position in this 4-3-3 formation.
Of course, individual talent is enormously important, but Deschamps has made it clear that this tournament is about the collective. Payet's relationship with his attacking partners is better than Martial's on account of the Manchester United man's niggling injuries since he joined up with the squad for preparation.
With him missing out against Cameroon and only playing 45 minutes against Scotland, his understanding with Giroud and Griezmann is not as strong as Payet's, who played the full 90 minutes against the African side and a large portion of the Scotland game.
Against Scotland, Payet actively trusted Giroud, looking to supply the Arsenal man first before taking on a shot or a piece of skill that could have jeopardized possession. When Martial came on and received the ball, he often played with his head down, attempting to beat two or three defenders on his own.
Griezmann was also a little guilty of criminally underusing Giroud and then Gignac when he was on in an attempt to selfishly increase his own stock, electing to shoot on one particular occasion when he could have put Giroud into a one-on-one situation.
The forward play flows through Payet, who is more than happy to sit back and conduct the attackers like they are his orchestra, and will occasionally, but only occasionally wrestle away the spotlight with a beautiful piece of skill, or a trademark match-winning free kick.
Payet must start for France, Martial and Griezmann need to remember that there is no "I" in team….
France can win EURO 2016, but only as a team. The early warning signs were there on Saturday, certain individuals must take heed.
T.S. with N.D.