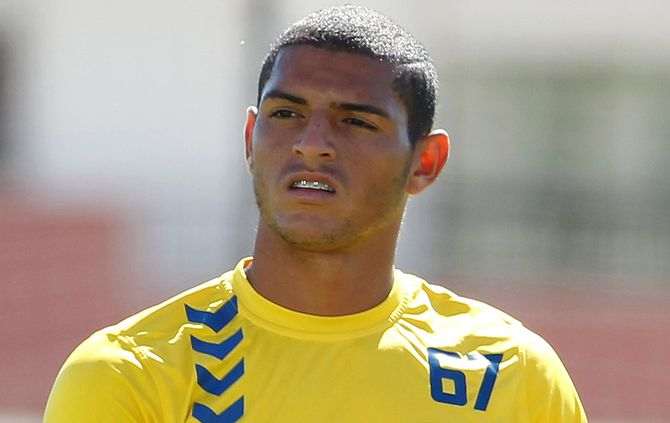 Who is Diego Carlos, Nantes's new signing?
Portuguese football writer Tiago Estêvāo gives his take on Nantes's brand new signing from Estoril, defender Diego Carlos.
Nantes's new signing went under the radar for many but that surely doesn't represent the quality Diego Carlos will most likely show for his new side. Shopping in Portugal has proven to be a widely successful move for Ligue 1 clubs as of the past couple of years – Ricardo Pereira, Seri and Monaco's Portuguese contingent are just a few examples. I'm a firm believer that Diego Carlos will be yet another one (just like Cafu's move to Lorient),
Unlike many who made their way to Portugal after impressing in their homeland, this Brazilian didn't make much of a name for himself before making his jump to Europe before the 2014/15 season. That was probably one of the reasons why many question his move to Porto, soon after signing for Estoril. It was unusual in other senses as well: it was a loan – If any club is truly interested in a player then they attempt to buy him – and, although it was clear the Brazilian would assume a place in the B side, he had joined FC Porto nonetheless.
Well, the Portuguese giants were definitely right about about Diego's qualities: he ended up assuming a starting spot, playing over 20 matches for the Dragons's B-team.
It's important to mention that, unlike Portugal's first division, the second tier is known for its physicality and mixture of mature footballers and youngsters, a characteristic that tends to toughen up the individuals who ply their trade there. Already quite a physically imposing figure, Diego Carlos endured the season in the second division well and improved in that sense too.
Several rumours hinted Porto's interest in keeping the Brazilian in their ranks but none of the other affected parts were interested in the deal. Estoril wanted him back, presumably to fulfil one of the CB spots for the 2015/16 season and Diego knew he wouldn't have a lot of first team chances in "Blue and White".
Back in Estoril's canary yellow, Carlos showed his quality throughout the season. Great positional sense and awareness, coupled with the odd goal here and there lead him to over 30 appearances in one of the league's best defences. Clearly one of, if not "the", biggest "surprise" of the league this season when it came to defenders.
The focused 22 year old has a clear will to keep evolving and will be in a situation where he can do so in France. In the early days of what will be an interesting career, Diego Carlos doesn't quite provide the experience a man like Cana did in Nantes but – especially when one considers the extent to which he has improved – the youngster looks like a fantastic pick and the €2m price tag seems adequate.