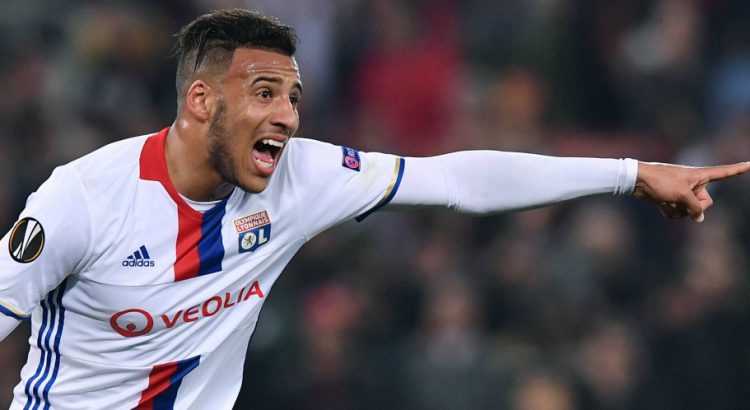 Corentin Tolisso – the story so far: revealing his gifts over time
Corentin Tolisso's departure from Lyon had never been much of a secret; hotly pursued by Napoli in previous windows, perhaps only his destination ended up raising eyebrows, as strong links with Juventus failed to materialise. Rather than becoming the heir to the likes of Claudio Marchisio and Sami Khedira in Turin, come July 1, Tolisso will be making a move to Bayern Munich. Bayern chairman Karl-Heinz Rummenigge labeled the player, "Carlo Ancelotti's wish for midfield," and with many of his teammates (Arturo Vidal, Philipp Lahm, Xabi Alonso) either already retired or aging, Tolisso looks a good bet to rejuvenate the club's fortunes in that area.
Time will only tell, of course, how Tolisso gets on in Germany, but for the present, we're perhaps better served at recapping his time at Lyon, his boyhood club. Tolisso arrived at the club in 2007, and while he was called up on a number of occasion's by France's various youth squads, he never made much of an impact internationally until being called up to Les Espoirs near the bitter end of qualification for the 2015 U-21 European Championships.
That team, of course, suffered the ignominy of being eliminated by Sweden at the play-off stage, but when the squad re-convened a year later to begin the process again for this summer's tournament, Tolisso was often named captain. This served as recognition not only of his progress for his club but for his being one of the few holdovers from the previous set of players, along with Aymeric Laporte.
At that point in time, Tolisso was just 21, but had just completed a stunning first full season for Lyon. Originally brought through by Rémi Garde in 2013-14 as a right back, Tolisso was shifted to central midfield by Bruno Génésio the next season. Playing opposite the more prosaic and combative Jordan Ferri in a diamond 4-4-2, Lyon were one of Ligue 1's best sides to watch that season, only letting a title chase slip in the season's dying stages.
Nabil Fékir and Alexandre Lacazette garnered many of the plaudits that season for their goal-scoring exploits but Tolisso also evinced his burgeoning attacking prowess, scoring seven goals from midfield at the age of twenty whilst featuring in every league match.
The following season was more difficult for Tolisso and Lyon; second place was retained, but an embarrassing elimination from the Champions' League was also on the agenda. In addition to missing a significant amount of time with a thigh injury, Owing to injuries at centre back and disciplinary problems, Tolisso was also used as a more orthodox defensive midfielder, at the base of a 4-3-3, which limited his attacking contributions. While good in the air, Tolisso lacks the kind of upper-body strength and physicality to even operate effectively in a midfield two, to say nothing of being a sole defensive midfielder, and he sometimes chafed at this deeper role.
To the chagrin of many, Génésio retained his post in the dugout in the season which just finished, and the manager had few qualms with further experimenting with Tolisso's position. Played as a right-sided wing-back, as a second striker and as a number ten, as well as in his more habitual midfield positions, Tolisso's attacking numbers improved greatly over the season, finishing with fourteen goals from all competitions.
Lyon enjoyed a better European campaign, with Tolisso coming into his own as a set-piece threat in the process. He also was given the captain's armband during Maxime Gonalons' early-season suspension. A foolish red card in the dying stages against Saint-Étienne was perhaps the season's only black mark from a personal standpoint for Tolisso, and he was duly rewarded with a first senior cap earlier this year.
From his early days as a tentative right back unable to be picked ahead of Mehdi Zeffane, to a regular for Les Bleus, Tolisso's evolution has been impressive, and it is far from complete. It is not without some pang of regret that we see Tolisso leave for the Bundesliga, but we should be thankful for what time we did have with him in Ligue 1.
Not for some future version of ourselves to be able to tell stories to our grandchildren, but as a representation of the seemingly unbelievable level of young talent France has produced over the past five seasons. As justifiably hyped as Ousmane Dembélé and Kylian Mbappé have been, it is similarly important to consider that not all players have such a meteoric rise as a part of their trajectories, and that many, like Tolisso, only reveal their gifts over time. While this process lacks the excitement and spark of a teenager bursting onto the scene, its slightly lengthier time frame provides, for those willing to exhibit patience, an even greater reward.