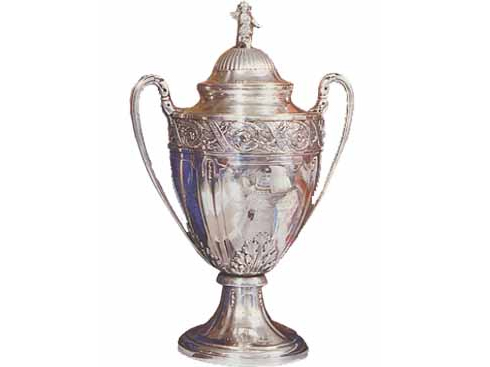 Coupe de France Review – Round of 64
While Ligue 1 will only resume this weekend, football in France has started in earnest, and Eric Devin has returned to highlight the key point's from this weekend's fixtures.
1 | Glik the Indispensable
Monaco, like many clubs in Ligue 1, played a rotated side this weekend against an unheralded opponent. Continued involvement in Europe, a big match at the weekend and an already-thin group made this a necessity but also served to underscore the importance of Kamil Glik this season.
Absent after an accumulation of yellow cards in the league, the big central defender was spelled by Abdou Diallo. Diallo is an impressive prospect, but at only twenty years of age, he remains merely that. Likewise Kevin N'Doram, and while Andrea Raggi can also fill in centrally, the Italian's lack of pace is easily exposed.
In such a tight title race, each match is of utmost importance, and while Monaco did win handily enough against AC Ajaccio, better finishing by the Corsican side could have easily seen the higher-ranked side eliminated. If a club struggling in Ligue 2 can give one of the top flight's supposed best sides fits without their best defender, one can only imagine the repercussions of facing an in-form Marseille or Paris Saint-Germain absent the big Pole.
In the case of the former, Monaco will have their chance this weekend, and Glik should take the pitch after his enforced absence. However, the struggles on display at the weekend do much to re-emphasize that Monaco, for all their attacking prowess, are only one suspension or injury away from being eminently beatable.
2 | PSG Redux?
Paris Saint-Germain are unbeaten at home this season and that run continued unabated with a 7-0 victory over Bastia at the Parc des Princes on Saturday evening. Youngster Christopher Nkunku and Hatem Ben Arfa both impressed in rare starts, while Adrien Rabiot looks back to his best after a six-week injury lay-off. New signing Julian Draxler got in on the act as well, notching his first goal in red and blue after his massive move from Wolfsburg.
It was a surprising result, though, as the Corsicans are normally resolute in defence, PSG having needed an acrobatic finish from Layvin Kurzawa to earn a win at the Furiani in August. On Saturday, though, the team were comically bad, conceding a silly penalty and generally turning one of their poorest performances of the season.
Even accounting for the quality of their opposition, this result coming on the heels of a 5-0 win over Lorient, some in the French media are pointing to a refreshed club ready to make a run at the title. It is worth noting that in 2014-15, PSG were in a similar situation, with Marseille and Lyon ahead of them, but stormed back to take the title with relative ease.
Much of that, though, was down to the sublime form of Zlatan Ibrahimovic and Javier Pastore in the run-in, and neither is currently available for Unai Emery. Draxler is an intriguing young player with plenty of experience, but questions remain surrounding his mental strength.
After a visit from hapless Metz tomorrow, a trip to Rennes and a visit from Monaco loom before the month's end. Wise observers of the club will have cautious optimism as regards this upturn in form, but will want to see what can be done against a higher level of opposition.
3 | Another Win for Aulas
Rachid Ghezzal has continued to operate at a fairly high level for Lyon this season, even as a number of moves to the Premier League were mooted over the summer. His goals and assists are not what they were down the back end of last season, but his movement and passing have been integral to a resurgence in form for the club over the last month or so.
Ghezzal has regained his starting spot opposite Mathieu Valbuena, relegating Maxwel Cornet to the bench in the process. Cornet has remained patient through the process, and looks to be an important part of the team during Ghezzal's absence for the Africa Cup of Nations.
He scored a brace against a hapless Montpellier side in Sunday's 5-0 win, and could have had a third but for a poor offside decision, displaying the same hunger that saw him score ten goals in all competitions in the first half of 2016.
This, of course, is a major coup for Lyon chairman Jean-Michel Aulas, who has taken a hard line in negotiating a new contract with Ghezzal. The Algerian had a superb 2016, but injuries and lack of form in the years prior means that, even for a player approaching 25 (the same age as Lacazette, and two years older than Corentin Tolisso), he has little in the way of a track record of success.
Aulas has leveraged this in negotiations, even as he has offered a €300,000/month extension, a figure which would put Ghezzal comfortably among the top bracket of Lyon's earners. Ghezzal's departure would be a blow for Lyon, even if Cornet does continue his progress, but Aulas' refusal to yield to the player shows the same steadfastness that allowed exorbitant fees to be paid for the likes of Michael Essien and Karim Benzema.
Lyon may not be the force they once were in France or in Europe, but with their chairman's shrewd negotiation, they continue to be a formidable proposition.
4 | Professionally Beaten?
Maybe this would have been a match to place one's money on; Stade Lavallois have had Ligue 2's worst attack this season, while amateur side US Avranches have the second best attack in the National, France's third division. When the Norman club turned out 3-1 winners thanks to a wonderful run and finish by Jonathan Clauss, though, it had little of the air of a miracle.
Even as Laval struggled further with the loss of key defenders Nordi Mukiele to Montpellier and Aaron Appindangoye to the Africa Cup of Nations, though, this result seemed an odd one, until Stade de Reims and Gazelec Ajaccio joined them in defeat at the weekend. The trio of clubs joined the likes of Bourg-en-Bresse, Sochaux, Red Star, Valenciennes and Nimes in losing to lower league opposition in the competition this season, and the trend is easy to pinpoint.
Ligue 2 clubs in action at the weekend were already playing their third match of the competition, on top of Coupe de la Ligue fixtures and a daunting league that is extremely demanding, both mentally and physically. Limited by financial watchdog the DNCG to low wages and transfer fees, and by league rules to a sixteen-man squad on matchdays, Ligue 2 sides have every right to see the Coupe de France as a poisoned chalice.
Success will only further tax limited squads with additional fixtures, limiting the opportunity for promotion to the relative financial security of the top flight. Losing, then, becomes a more palatable option for many managers, many of whom are already under pressure owing to their clubs' histories and past glories, to the point that the National, pending results of a few re-scheduled matches, will likely be represented by more teams than the professional Ligue 2 in the next round.
While not quite akin to the Conference having more teams in the FA Cup than the Championship, the progression of Ligue 2's teams this season in France's most storied competition should be ample reason for a re-examination of the division's particularites.
5 | Bamba's Return
Long a promising player for Saint-Étienne, Jonathan Bamba was tipped for bigger things this season after a fine tournament with the French U-20 squad at the Toulon Tournament. He scored twice and generally played well, even if the hosts did fall to England at the final hurdle.
It was a surprise, then, to see him loaned to Belgian side Sint-Truiden. After starting the year as a regular, he has featured only in cup matches over the last two months, his abilities generally wasted. A move back to France was in the off, and Angers were set to receive the player for the rest of the season. Bamba's move was initially thought to be a part-exchange for Ivory Coast international Nicolas Pepé, but that move appears to be dead for the time being.
What is far from impassive, though is Bamba's joy at being back in France and in Ligue 1 to boot. He had played for Paris FC on loan for part of last season, but stumbled through a dismal season, failing to record a single goal in thirteen starts as the club finished bottom with the worst attack. At Angers, though, he will have every opportunity to finally prove himself, as Le Sco's combination of injuries and AFCON involvement make him arguably the team's most promising attacker at present.
Angers have taken a step back after last season, and relegation is a real worry for a team bereft of goals. Their defensive solidity remains intact, though, giving the diminutive winger a real chance to prove himself in the coming months and weeks. A goal scored against a fourth division side is well and good, but should be seen as being more importance for the youngster's battered confidence than anything else.
6 | FC Lorient on the Front Foot
The disparity between top and bottom in France is not so large as it is in England, as Lorient neatly proved in getting the better of Nice on Sunday. The hosts had started off with an ultra-conservative 5-4-1, with Jimmy Cabot and Sylvain Marveaux providing the width as fullbacks Steven Moreira and Vincent Le Goff tucked inside.
Central midfielders Arnold Mvuemba and Matteo Guendouzi were tasked with keeping track of Nice's tricky midfield trio of Wylan Cyprien, Vincent Koziello and Arnaud Lusamba, and the youngster was lucky to stay on the pitch after a poor challenges. Alassane Pléa had opened the scoring for Les Aiglons, who seemed to be cruising at the interval, the absence of Jean Michael Seri no obstacle.
When manager Bernard Casoni brought off the ineffective Benjamin Jeannot at the interval for veteran Jérémy Aliadiere, it seemed almost a white flag, as Lorient had bigger fish to fry in the league, no pun intended.
Aliadiere had done well in his first spell with the club, but seemed to be past his best at 33. For 45 minutes, though, he showed great effort down the left, and when Walid Melsoub came on for Guendouzi, Lorient made a shift to a 4-3-3, with Cabot, Marveaux and the veteran doing well to stretch Nice's defence.
Both he and Mesloub scored, and in fine style, offering a firm testament to the power of attacking football, a force which is so often lacking in Ligue 1. Not every match will go as neatly as this one did for Lorient, but in winning against a tough opponent playing a first-choice eleven, the club may have gained a vital bit of confidence heading into the second half of the season.
7 | Cabella to the Rescue
The arrival of Rudi Garcia at Marseille has coincided with a marked uptick in form for l'OM, with the club now firmly in contention for a return to the Europa League. The club's progress ahead of schedule is enjoyable to see unfold, but Remy Cabella has been somewhat lost in the shuffle, starting just twice in the league since the installation of the former Lille boss. In Marseille's last league match, a win at Bastia, he played well and set up Bafetimbi Gomis' opener, but his efforts seemed to have gone for naught as he was brought off late on, only to see his replacement, Clinton N'Jie, net the winner.
With N'Jie packed off to AFCON, though, Cabella was once again given the start, and responded with a brace to power Marseille past Toulouse 2-1. That one goal admittedly came under specious circumstances made no difference to the former Montpellier and Newcastle player.
Playing in a freer role in a 4-3-3, Cabella's pace and movement make him an ideal foil for the improving Florian Thauvin and youngster Maxime Lopez, stretching play to create space for the two and Gomis. Thauvin is in the form player for l'OM at the moment, but if Cabella, seemingly motivated by his opportunity can approach something on the level of his best at Montpellier, the team could be a real force with which to be reckoned.
8 | Gourvennec Sees the Light
For the long-time observer of French football, Jocelyn Gourvennec has always been seen an impressive, if prosaic manager. Achieving a stunning double promotion with Guingamp was nothing short of a miracle, a feat he managed to top with a Coupe de France victory in 2014, followed by surprise progression to the knockout rounds of the Europa League.
Bordeaux, meanwhile, had struggled with a succession of poor managers after the departure of Laurent Blanc, and the less-with-more success of Gourvennec seemed to be ideal for the club to regain their rightful place as one of France's "big" clubs.
Things haven't gone exactly to plan, however, as despite considerable investment and a host of promising young talent, Gourvennec has confounded his team's ambitions with bizarre loyalties to the likes of Diego Rolan, Jérémy Menez and Diego Contento.
With a trip to an ambitious Clermont side on the docket, Gourvennec finally through caution to the wind and started with a dynamic 4-3-3, privileging his young attackers. Gaetan Laborde has borne the brunt of Gourvennec's selection choices, but he, Francois Kamano and Malcom were all superb on the evening. It may not seem like much to get a narrow win over a second-division side, but Clermont defended more resolutely than many Ligue 1 sides have this season, hoping to pull an upset.
No such thing happened, though, as Bordeaux broke the deadlock with a nifty interchange before Malcom gave his side the lead. Gourvennec has another massive match in the Coupe de la Ligue against his former employers this mid-week, but more than a nod towards that competition, this victory should give him food for thought for the league, where, despite their uneven start, the team are still just five points off the European places.
9 | Metz's Woes Deepen
Injuries, AFCON, discipline and crowd trouble have played their part in Metz's recent freefall. Manager Philippe Hinschberger has come under increasing scrutiny after a fine start to the season, as the club sink towards relegation. Their recently awarded two point penalty could make the difference in a tight scrap to avoid the drop, and loan signing Cheick Diabaté, while impressive given his goal-scoring record in Ligue 1 looks not to be enough. A trip to local rivals Lens could be the tonic that Les Grenats needed, then, to pick up their spirits ahead of crucial matches with Montpellier and Angers later in the month.
At least, one would assume that. Lens, buoyed by a team trip to Morocco in December, were resolute in defence and opportunistic in attack, even after going a man down. Cristian Lopez's turn for Lens' second was a thing of beauty, but there was more to the match than a good display by Le Sang et Or.
Time and again, Metz were easily dragged out of position defensively, a problem that has been at the root of their issues, and is sure to be exacerbated by the absences of defensive midfielders Georges Mandjeck and Cheick Doukouré. This could be a long season for Metz, and Hinschberger has only himself to blame for not seizing the opportunity to re-focus his club.
10 | Auxerre Pick Themselves Up
Stories of clubs plummeting down the divisions aren't uncommon in France; financial restrictions make it hard for clubs to maintain a high level of success, particularly in a country where rugby and other distractions see football's audience shrinking. Just last season, Evian essentially disappeared, while Sochaux barely avoided relegation from Ligue 2, a potentially embarrassing slip for a club that has played the vast majority of its existence in the top flight.
This year, it is Auxerre's turn to struggle, as the club, just a few years removed from the Champions' League, find themselves facing the drop to the National.
The Burgundy club could hardly have been happy, then, to find themselves drawn against Sochaux. The match is a quasi-rivalry, but moreover, Sochaux's vaunted youth academy has been paying huge dividends in the recent past, making the eastern side a genuine contender for a return to the top flight this season. Auxerre, meanwhile, have suffered with a squad made up of aging players and loanees, with Samed Kilic being a rare bright spot.
That may have started to change this weekend, though, as 19 year-old Florian Ayé scored a late equalizer before 21 year-old Romain Montiel put the hosts ahead in extra time. Gaëtan Courtet had contributed a brace as well, but Cédric Daury, already the club's second manager of the season, might do well to consider the value of youth as a means to avoid the drop.