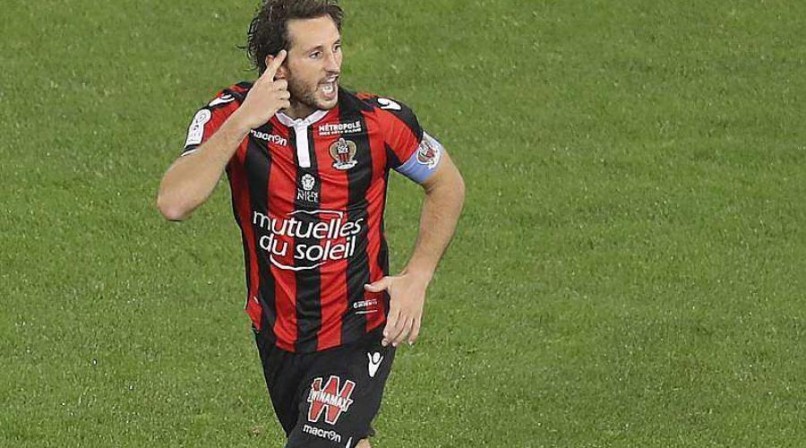 FEATURE | Five reasons why OGC Nice can win Ligue 1
After Nice's superb form during the first half of the Ligue 1 season, they currently sit top of the table at the end of the winter break. Here are five reasons why Nice can pull off a major upset and capture the Ligue 1 title.
1 | No fixture congestion
Despite Nice's good form in the league, they have struggled in cup competitions which has resulted in several disappointing results. Nice's Europa league campaign was a huge disappointment with the French club being eliminated from their group stage and finishing bottom of their group with just two wins out of six matches. Nice have also struggled in domestic cup competitions having suffered first round losses in both the Coupe de France and Coupe de la Ligue.
However, in hindsight these early cup exits may be to Nice's advantage. Both AS Monaco and PSG who are Nice's rivals for the league title are still competing in three competitions. Nice have a guaranteed 19 competitive matches remaining for the 2016-2017 season. Both Monaco and PSG have a minimum of 23 matches and will likely end up playing even more than that. While four or five extra matches may seem trivial, the effect it will have on the two squads is considerable.
Nice will have the luxury of fully focusing on Ligue 1 and getting adequate rest in between matches. PSG and Monaco on the other hand will be forced to play during the midweek and will have much of their attention focused on their crucial Champions league ties against Barcelona and Manchester City. During a season in which the title race looks extremely close, small margins may end up deciding who lifts the Ligue 1 crown. If Nice can use their extra rest to their advantage, then it may just push them over the line.
2 | Strength in depth
There is a commonly held belief in football that teams with the most squad depth will be the most successful, and for the most part this rule has proven to be true. During the 2015-2016 season, Nice depended mainly on the efforts of four or five key players. However, when one of these players was suspended or injured, the replacements often lacked quality and the team suffered as a result. During the 2016 summer transfer window, Nice made significant improvements to the overall quality of their squad. This included signing players who would be able to replace members of the starting lineup without causing a drop in quality.
Players such as Arnaud Souquet and Valentin Eysseric have been a vital part of the Nice squad providing squad depth. Nice now have one of the deepest squads in Ligue 1. In the defensive positions Malang Sarr, Paul Baysse, Dante, Arnaud Souquet, Ricardo Pereira and Dalbert have all played key roles in the first team while the return of Maxime Le Marchand has added to their depth. This can be proven by the game against fellow title challenger PSG.
An injury to captain and defensive stalwart Paul Baysse meant that Arnaud Souquet was forced to replace him in the back three. This did not seem to hinder Nice, however, as they achieved an impressive 2-2 draw at the Parc des Princes.
Nice's midfield has also benefited from added depth as Lucien Favre has been able to call upon the efforts of Wylan Cyprien, Vincent Koziello, Remi Walter and Jean Michel Seri with equal regularity. In attack, star signing Mario Balotelli has struggled with injuries, however, the form of Alassane Plea has meant that Nice have been able to continue picking up points.
3 | Lucien Favre
The Swiss tactician has been by far the best manager in Ligue 1 for the first half of the season, and has exerted an almost mystical ability to get the best out of his Nice players. The loss of manager Claude Puel in the summer of 2016 could have been a destabilizing blow, but Nice to their credit have rebounded with the hiring of Favre. In fact, it can be argued that Favre has been an improvement on Puel with Nice's results this season being a proof of that.
Under Favre's guidance, players such as Jean Michel Seri and Alassane Plea have improved immensely becoming genuine stars in their own right while new signings such as Wylan Cyprien and Dalbert have hit the ground running. Mario Balotelli was a shell of his former self when he arrived at Nice, but under Favre's tutelage the volatile Italian has returned to his best form despite struggling with injuries. Favre has also furthered his reputation as a superb tactician while at Nice. During the start of the season, Nice operated in a 4-3-3 formation, however, they lacked balance and struggled to maintain possession.
The signing of Dante allowed Favre to switch Nice to a rough 3-5-2/5-3-2 system. This change has paid huge dividends with Nice transforming into a well oiled machine capable of punishing  teams on the counter attack or maintaining possession for long periods of time. Perhaps the highlight of the entire season was the 4-0 dismantling of fellow title challenger Monaco. Leonardo Jardim, himself a quality manager, was outclassed by Favre as Nice sent a statement of intent to the rest of Ligue 1.
4 | Weakened competition
The Unai Emery era at PSG has got off to a rough start with the French side having already lost four times in the league and secured just 39 points. At the same point last season, PSG had secured 51 points and were unbeaten. This drop in form has given both Monaco and Nice the opportunity to challenge for the title and perhaps cause an upset. It would seem that the PSG hierarchy will not accept failure this season and should PSG fail to win the title, significant changes will be made to strengthen the team.
This gives Monaco and Nice a unique and limited opportunity this season to make a sustained title challenge. So far both teams have shown a hunger to knock PSG off their perch as the kings of Ligue 1. Monaco have made a superb start to the season and have rightfully been hailed for their goalscoring prowess with 56 goals in just 19 matches. However, Monaco are scoring at a simply unsustainable rate and have already shown signs of defensive frailty. This makes it likely that they will eventually slip up and drop points, giving Nice the chance to further their lead at the top of the table.
5 | Mentality
Throughout the season, the Nice squad have shown a togetherness and unity rarely seen in football. Older players such as Dante and Paul Baysse have taken on mentoring roles for younger players such as Malang Sarr and Wylan Cyprien. While the usually difficult Balotelli has seemed re-energized and has become a fan favourite. This squad unity has played a key role in their recent success.
Nice have shown a complete lack of fear and have seemingly relished the chance to prove their worth. As the season draws to a close, this mental strength will become increasingly important if Nice are to win the title. The addition of Dante has been invaluable from a sporting perspective, but will also take on huge significance from a mental standpoint. Dante who is a former treble winner is immensely popular within the Nice squad and his title winning experience will be a huge bonus for Nice.
Nice have given themselves a genuine chance of winning Ligue 1 with their wonderful form so far this season, despite being dismissed as title challengers at the beginning of the season. If they can remain consistent and build on their impressive first half of the season then come May, Ligue 1 may have a new champion for the first time in 5 years.