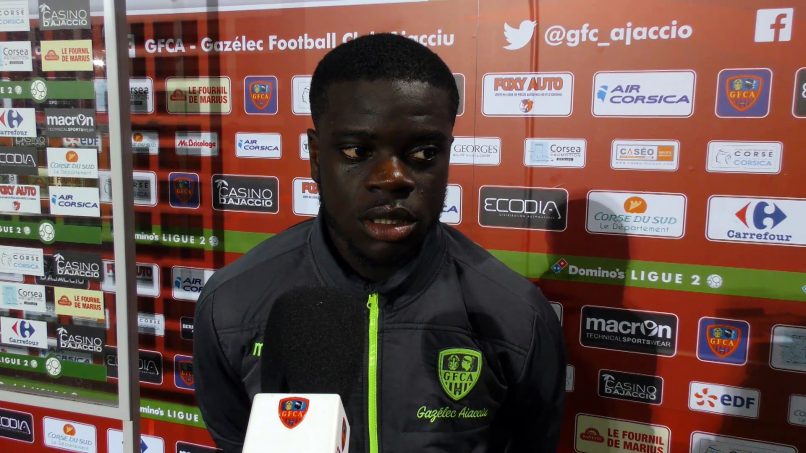 FEATURE | Is Lyon's next revelation Olivier Kemen?
Lyon's academy had been, prior to the season just completed, in a bit of fallow period, following the breakthrough campaigns of Nabil Fekir and Corentin Tolisso. In addition to Fekir and Tolisso, Alexandre Lacazette, Anthony Lopes, Samuel Umtiti and Maxime Gonalons have all been key elements in Lyon achieving a relatively stable competitive place even through some very lean years financially, but the well seemed to be running dry as players like Aldo Kalulu and Gaetan Perrin failed to make any meaningful impact with the first team.
The club's buying policy seemed an acknowledgement of that as well, with OL bringing in youthful players like Sergi Darder, Maxwel Cornet, Lucas Tousart and Emanuel Mammana to supplant those players who hadn't panned out. The academy did bear fruit this season with Mouctar Diakhaby positioning himself as a first-team regulars but he could be joined next season by another of that cadre of younger players who were purchased from other clubs. Along with that quartet, Lyon also brought in Metz academy product Olivier Kemen from Newcastle in 2015, and after a bright spell on loan with Gazelec Ajaccio he looks set to make more of an impact with the first team this season.
Kemen has endured a somewhat disheartening time since joining Lyon, to be fair, but his struggles in the Rhone Valley pale to his frustrations in England's northeast. Born in Cameroon, Kemen was with Metz's academy before being bought by the Magpies in 2013. Despite making the bench for the Premier League a handful of times, he failed to make any meaningful progress. After Kemen had impressed in Greece at the 2015 U-19 European Championships, Lyon moved quickly to bring him back across the channel.
Off the back of that performance, Kemen was a highly thought-of midfielder, capable of operating in a box-to-box role but had often played in a double pivot with France's various youth sides. His first season at the Tola Vologe proved a decent if not sparkling one.
Despite failing to make an impact with Lyon's first team (he had made his league debut in February), he was given regular time with the reserves, and evinced a good deal of improvement in the process. Internationally, along with many of his teammates from the previous summer, Kemen had also, last summer played in the Toulon tournament, surprising money as an U-20 squad topped their group.
It was around this time as well that Kemen's personal style began to exhibit a bit more skill and inventiveness going forward. He has never been shy of a tackle, playing with a verve and something approaching a bloodlust not unlike that of Marco Verratti. It was, indeed, largely on this count that he had been groomed to play in those aforementioned deeper roles, as his natural proclivities seemed to suit playing in front of the defence, becoming no stranger to the odd booking, even if he had showed frequent flashes of attacking potential.
At that Toulon Tournament, though, there began to be a change in the way that Kemen was used. Patrice Gonfalone, freed from the weight of any significant expectations by the callow character of his squad, had begun to toy with using Kemen in a variety of positions which gave much more licence in attack including, even, as a number ten against England in the final. Of course, Kemen still has his rough edges, but his physical power, pace and skill in the dribble were also on display in Ligue 2 this season during his loan spell at Gazelec Ajaccio, where he scored four goals from central midfield and generally exceeded expectations.
Lyon, of course are recently bereft of an attack-minded central midfielder with the departure of Corentin Tolisso to Bayern Munich. Club boss Jean-Michel Aulas has espoused the talents of Darder, Clément Grenier and Jordan Ferri as replacements for Tolisso, but each is inherently flawed. Darder has perhaps been a victim of tactical instability, but despite exhibiting some sublime skill on occasion has been far too inconsistent to be relied upon by a club of Lyon's ambitions.
Grenier was superb three years ago in becoming a senior international and powering Lyon to third place, but his injury history makes him similarly a liability. Ferri is an entertaining player, but he is nothing new and while his combative, energetic style has made him an important piece for Lyon recently, he can hardly be counted on for the type of attacking contributions that Tolisso delivered.
Might Kemen, then, become Aulas' internal replacement for Tolisso? I am not saying that he immediately possesses the talent to do so, but one would do well in the same breath to recall Tolisso's early, fumbling stints at right back. Kemen is starved of top-flight experience, but has faced plenty of testing experiences with France's youth international sides. This is, admittedly a small sample size, but Kemen, despite having been around for what seems forever, is still just 20 and in concert with his loan spell, has a decent amount of experience.
Ligue 2 is a league with much less of an attacking bent than the French top flight, but with an impressive 4 goals in just over 800 minutes, it would not be a stretch to see the little midfielder reach double figures over a full season, even if he isn't a regular starter. With the Europa League and the domestic cups, Lyon will offer myriad opportunities for playing time, especially if Rachid Ghezzal and Maxime Gonalons both depart. Again, Kemen has much to prove, but his becoming a key figure in attack next year could prove, like the emergences of Diakhaby and Tousart, a welcome surprise for Les Gones.