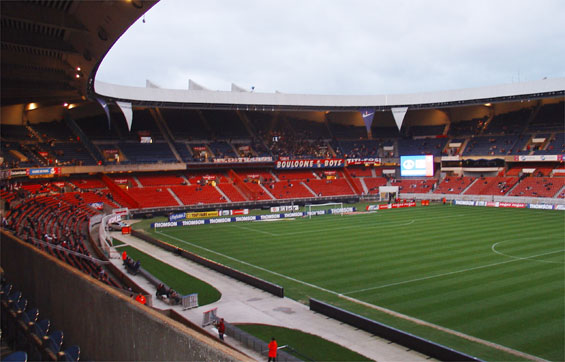 FEATURE | Julian Draxler: PSG's mid-season catalyst for success
It would be fair to say that the 2016/17 season has so far been a challenging one for Paris Saint-Germain. Trailing AS Monaco and OGC Nice for much of the season and with key players regularly performing below the required level, it was difficult to see where any consistent attacking threat would come from with the exception of Edinson Cavani.
Cue the January signing of German International Julian Draxler; a signing that many believed was not necessary due to PSG's squad of primed attacking talent that already occupy the two wide positions either side of the Uruguayan.
Javier Pastore, Jesé Rodriguez (now on loan at Las Palmas), Angel Di Maria, Hatem Ben Arfa, Lucas Moura, Giovani Lo Celso and occasionally Blaise Matuidi were all in place to fill in and help provide Cavani with the ammunition to fire PSG to the summit of Ligue 1.
However, collectively over £150m worth of attacking talent was not deemed enough by Emery resulting in the Spaniard dipping into the transfer market for further reinforcements.
So why did PSG sign Draxler?
With Di Maria and Matuidi horribly out of form, Ben Arfa and Jesé deemed not at the right fitness and performance level for a starting place. Pastore struggling with injury and Lo Celso having just arrived from Rosario Central in Argentina, Lucas was the only player that had shown some kind of promise. Unfortunately, as has been the case since he arrived in the capital, Lucas continues to be frustratingly inconsistent.
Julian Draxler was signed on 3rd January 2017 on a four-year-deal from VFL Wolfsburg for a reported £34m and immediately hit the ground running with a goal on his debut against SC Bastia in the Coupe de France.
The PSG faithful immediately took the young German to their hearts and in the weeks commencing, the former Schalke 04 man delivered a string of fine performances scoring a sumptuous winner at Rennes in Ligue 1 and further adding to his tally again with two classy finishes at Rennes in the Coupe de France last Wednesday night.
If there ever was a rationale for his signing then there it was for all to see. Draxler has slotted into this PSG side perfectly and adapted to Unai Emery's style so effortlessly, whilst instantaneously becoming an indispensable player of the team.
What has been most recognisable about the 23-year-old forward is his incredible pace with the ball at his feet. He is comfortable using both his right and left foot and his ability to keep his cool in front of goal. Draxler can play on the left or right side of Emery's preferred attacking trio or in the middle of the three should the Spaniard deploy an alternative 4-2-3-1 providing tactical flexibility for Emery.
The German World Cup winner could not have wished for a better start in rouge et bleu, notching 4 goals and 1 assist whilst keeping much of his competition out of the starting XI.
Draxler was ready and prepared for what was ahead when he signed. He told PSG's official website "Competition is an important element of any great club. When you want to win the big trophies, you have to have competition in the squad. I love it, it pushes me even higher".
The words of Julian Draxler have come to fruition already with the German showing the immediate impact that was expected of the likes of Jese and Ben Arfa.
Whilst 2017 has been faultless so far for the German, there are implications of his fine form for some of PSG's other attacking talent.
Most notably Angel Di Maria, who was enormously disappointing for the majority of 2016 and unsurprisingly is the player who has been replaced by Draxler in Emery's starting XI. The ex-Manchester United man can have no complaints, he hasn't delivered despite Emery sticking by him.
When the Argentine filled-in for the injured Draxler for the recent Coupe de la Ligue semi-final at Bordeaux, he looked like his old self, scoring two fantastic goals in the process of putting in a man-of-the-match performance.
This clearly indicated that Di Maria did not lose his confidence as has been quoted, moreover it was more likely an unforgivable lack of application and motivation from the player throughout 2016, which is often the case when a player chooses when he wants to perform and when he doesn't.
This can no longer be the case if Di Maria wants a future at PSG and he will know that better than anyone. The 28-year-old now has a battle on his hands for a starting place and its far more likely that if he breaks back into the starting XI it will be at the expense of Lucas rather than Draxler.
Di Maria should use Draxler's emergence as a motivating stimulus to get his place back knowing that a repeat of his sub-standard displays of 2016 will see him slip further down the pecking order.
Lucas Moura will also be looking over his shoulder. The inconsistent Brazilian has been favoured by Emery this season – partly due to the poor form of other players – but has been often substituted early-on in games when his impact inevitably deteriorates.
Lucas will know that a fit again Pastore and fan favourite Hatem Ben Arfa will be breathing down his neck for a start and recently acquired youngsters Giovani Lo Celso and Gonçalo Guedes will be eager to show their own qualities in rouge et bleu.
What is clear is that Draxler has brought a positive mindset to a team that were struggling to perform at the heights expected. He will lighten the load on Cavani who has been responsible for scoring so many of PSG's goals this season with Di Maria and Lucas not delivering well enough on that front.
Draxler will offer a different option on the counter attack and composure in and around the penalty area where Cavani will snatch at chances and often miss. PSG will be boosted by signing another young quality talent with a point to prove and his best years ahead of him.
Also with Draxler choosing PSG over a move to the Premier League, this once again shows the strength of PSG and the ever-growing reputation in European Football that the capital club is an attractive proposition for world class talent.
The signing of Draxler could be one of PSG's best signings of the QSI era, no doubt there will be more challenging times ahead but if his first month in Paris is anything to go by, it will be fascinating following his progress in Ligue 1.