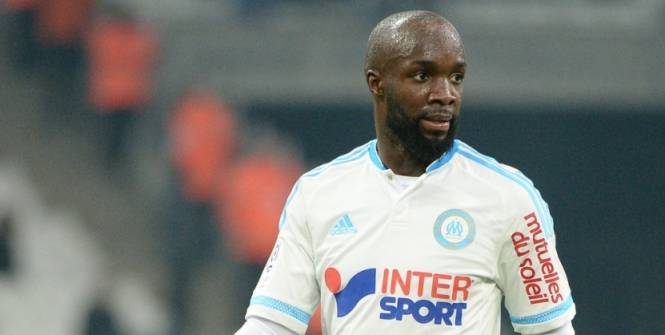 FEATURE | Lassana Diarra: Gone & Soon Forgotten
Lassana Diarra's time at Olympique de Marseille came to a quiet and unassuming end this week as the former France international saw his contract terminated a little over 18 months at the club. It is a relationship that has been volatile – with unexpected highs and regrettable lows, particularly in the 31-year-old's conduct since Christmas.
When OM signed the former Chelsea and Real Madrid man in the summer of 2015, not many (including this writer) thought much of it. In fact, it seemed to fit brilliantly into the club's then-austere mode of operation. Marseille needed players, and more importantly cheap players. That a once-heralded midfielder was available for free was a stroke of good fortune that would be impossible to miss.
In life however, you tend to find that free things may not be as you seem. It might be too good to be true. And so it transpired more than 10 months in Diarra's OM tenure. In that time, the midfielder had emerged has a star of the Marseille midfield. He can be credited as a hard-worker, an ambitious & determined individual keen to impose himself on the pitch.
Having spent nearly a year in the footballing wilderness, he made a starring return to French football, pulling the strings in midfield for an OM side with a dearth of quality on the field leadership off it. His speedy re-emergence proved a shock to many who had dismissed him as nothing more as a bit-part player for a club that had seen better days.
But the hard work in pre-season and in training had paid off. Many OM players came out to praise Lass' work ethic. The fans had fallen in love with him. He was named Marseille's player of the month in August 2015. He was named Ligue 1 player of the month in September 2015, before earning a surprise recall to Didier Deschamps' France squad the following month.
It was all going so well for a player who was nearly laughed off when he mentioned a return to the France squad was a goal upon his signing for Marseille. So how did it come to this?
A lot of factors are at play here. Diarra's unexpected rise had brought a lot of attention from across Europe. Many (including the player himself) had believed he would leave OM at the end of 2015-16 to take advantage of his reinforced value. A supposed gentleman's agreement to be able to study any offers that came his way with Vincent Labrune had been reneged upon.
Worse, his past had come back to haunt him. In May, the Court of Arbitration for Sport had ruled in favour of former club Lokomotiv Moscow in a case brought against the midfielder for breach of contract. He was fined €10 million.
Marseille were adamant that they were not liable and as such kicked off Diarra's search for a club who would, or a club that would enable him to pay off the fine with generous wages & a signing bonus.
That's all well & good. No one can really begrudge Diarra for looking for the exit door with a €10 million weight around his shoulders. But, the midfielder began to step back from his Marseille duties in order to rectify his situation.
OM now are not the muddled mess they were in the summer. Now under the more than respectable leadership of Frank McCourt and president Jacques-Henri Eyraud, it is a club now financially stable and more importantly, able to offer decent salaries & transfer fees.
This development may have piqued Diarra's interest. According to the French media, Diarra wanted OM to renegotiate his salary, or to help him pay off the fine. What's worse, he had staked his OM future on that possibility. This audacious request was made worse by the fact Diarra had not played since the Christmas break.
At the very least, OM may have been inclined to accept if he had continued to play to a high level. At the very least, he may have done enough to secure a move abroad after helping OM qualify for Europe. But no, having been on the sidelines for more than a month, this alleged request was not entertained.
As the revelations reached Marseille fans, he quickly became persona non grata at Stade Vélodrome. Diarra made his final OM appearance last Wednesday against Guingamp coming off the bench late in the second half. The fact that he was heavily booed summed up the matter for both Marseille and Diarra.
Four days later, Diarra refused a call-up to the matchday squad against Nantes. He was match-fit, but did not appear in the squad list. The player himself denied that he chose not to play. But for many, this latest episode had been the last straw.
In the midst of PSG v Barcelona earlier this week, OM quietly released a statement confirming his contract had been terminated. While Diarra's first season was an unmitigated success, his conduct & nonchalance over the past few months had simply been untenable.
The 31-year-old is now free to seek a move elsewhere without the transfer constraints. While China remains a possibility, the midfielder may wait until the summer to sign for another club.
Nevertheless, it is another disappointing chapter for a highly talented player wrecked by poor decisions and a volatile attitude.