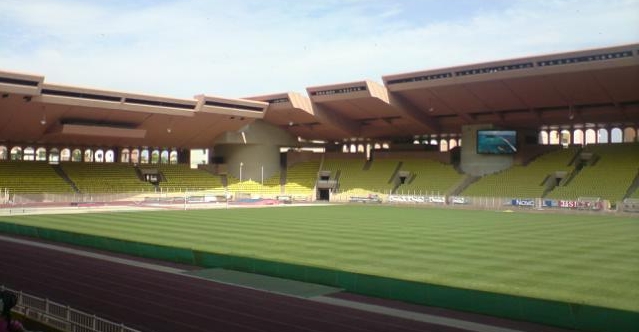 FEATURE | Tiemoué Bakayoko – a word of caution for Chelsea
Tiemoué Bakayoko's move from Monaco to Chelsea continues a dramatic exodus away from the Ligue 1 champions. Bernardo Silva's move to Manchester City was the other big-money transfer, but the loss of depth the team will suffer without Valère Germain and Nabil Dirar shouldn't be under-estimated, either.
Thomas Lemar and Benjamin Mendy continue to remain targets for Arsenal and Manchester City, respectively, so there may be more departures to come. Beyond how Bakayoko's move away from Monaco could leave Leonardo Jardim's side in the lurch (it won't; Youri Tielemans may even be an upgrade), how the lanky midfielder could improve Chelsea seems the more germane question, and it is one best answered by tracing his rise from injury-blighted prospect to full French international.
Bakayoko, born in Paris, played for a variety of local amateur sides before being scooped up by Rennes in 2008. Once at the Breton club, he became arguably the team's most promising prospect, a regular in France's various youth international sides and saw his first first-team action in the 2013-14 season, impressing enough for Monaco to snap him up that summer.
Injuries and the good form of Geoffrey Kondogbia meant that Bakayoko was barely a factor in his first campaign on the south coast, but things soon changed. Despite his initial struggles, the club's confidence in him was apparent with the sale of the similarly dynamic Kondogbia to Inter Milan in 2015, and it was expected that Bakayoko could nail down a place in the starting eleven with ease.
Things are never as simple as they seem, though, as Chelsea loanee Mario Pasalic and yet more injuries often kept Bakayoko under wraps, with Monaco enduring a frustrating season that saw elimination from the Europa League and a stumbling end to the season. In many ways, then, last season was really Bakayoko's first full season of professional football, meaning that Chelsea are staking an outsize transfer fee (€45m) on a man whose reputation as a top player is based solely on the last twelve months.
Indeed, Bakayoko played more minutes in 2016-17 than he had in his previous two campaigns combined, his dynamism and ability to break up play becoming integral parts of Monaco's new and exciting 4-4-2. A debut with the senior France side was among the many plaudits Bakayoko received this season, even if he remains eligible for the Ivory Coast, having only played for Les Bleus in a friendly.
But, should fans of a different shade of blue have doubts over Bakayoko? He didn't feature in France's most recent round of matches, owing to arthroscopic surgery on one of his knees, and while this particular setback is neither a recurrence of a previous injury not does it appear to be a major stumbling block in the deal being completed, a player with consistent injury issues one worth being circumspect over.
At the very least, the surgery will mean Bakayoko will miss parts of Chelsea's pre-season. At his best, there is no question that Bakayoko potentially has the tools to thrive alongside N'Golo Kanté, as the similarly mobile Fabinho proved adept at allowing his partner in central midfield license to break with the ball at his feet while providing the necessary cover, but Chelsea's tactics are a bit more nuanced than Monaco's.
In Antonio Conte's 3-4-3 Kanté's energy is a given, and that energy will give Bakayoko perhaps even more attacking freedom than he was afforded at Monaco, but there could be lacking a certain level of attacking nous in Chelsea's rejiggered midfield. Bakayoko is a terror with the ball at his feet, his powerful runs having earned him comparisons to Yaya Touré, but in truth he is rather more prosaic in style than the Manchester City player, being more likely to use his long stride to break up play than offer any sort of inventiveness. In particular, he certainly lacks the range of passing and creativity that the player he is seemingly replacing, Nemanja Matic, possesses.
Matic, despite standing nearly two metres tall, began his professional career as a playmaker, only being converted into a defensive midfielder in 2011 after his arrival in Portugal. Because of that, he could often add imagination and intelligence alongside Kanté's energy, the two forming a reliable partnership that could contribute to the attack when necessary but was more often limited to defensive duties.
Bakayoko hasn't been called upon to be a ball-playing presence in Monaco's various schemes, and could very well demonstrate those qualities under the stewardship of Antonio Conte, but in truth, this move seems more like Chelsea being put over a barrel by Matic, who is keen to depart Stamford Bridge.
Bakayoko is an intriguing player, but thus far has shown himself to be a fairly simple one in style, and while it is true he performed well in the Champions' League, the rigors of a Premier League season are quite different from Ligue 1. Without Monaco's high-octane offence to ease the pressure on the defensive aspects of being a central midfielder, Bakayoko's bravura style will likely need some some adjustment. Last season, Chelsea were able to focus almost solely on the league, but European competition won't give them that luxury to grow and adapt together in the campaign ahead, and Bakayoko could easily become a target of fans' frustrations, struggling to justify the fee that the club paid for him and providing doubters of Ligue 1 with yet more ammunition if he fails to hit the ground running.
Worse still, if Matic stays, (Chelsea may be loath to sell to prime suitor Manchester United following the sale of Romelu Lukaku) he could find himself on the bench, a frustrating prospect ahead of a World Cup. It could well be that Bakayoko's injury issues are no matter, and that he improves on his form of last season, but for the time being, this move seems unlikely to benefit either the player or the club in any clear way, a painful but needed word of caution.