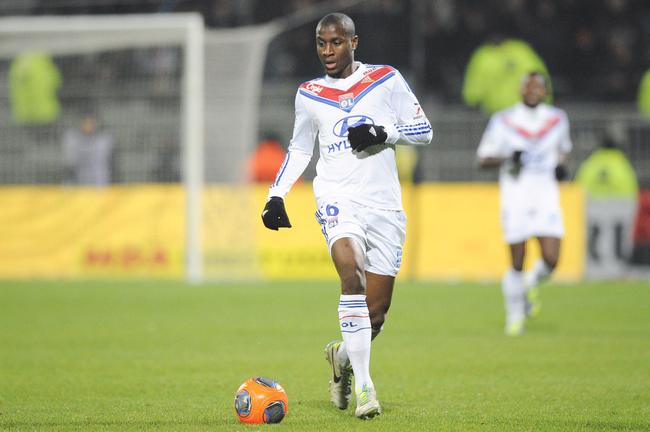 Gueida Fofana: A reminder of the fickle nature of potential & success in football
The recent news that Gueida Fofana has, once again, called time on his career is disappointing, but certainly not surprising. Injuries, specifically a degenerative ankle condition, have limited him to just 41 minutes with the first team since the end of the 2013-14 campaign.
He had already retired once before, but his latest comeback was similarly unsuccessful, despite playing a string of matches with the club's reserves last spring. Ahead of today's grudge match between Lyon and Marseille it's appropriate, then, to look back on what might have been for a player who had captained France at various youth levels and was hailed as the new Patrick Vieira.
Whilst not himself a product of Lyon's vaunted academy, having come through at Le Havre before securing a move to Lyon in 2011, the impact Fofana made on his teammates was a palpable one, as there has been a rush of tributes on Twitter.
Former teammates such as Cris and Jérémy Pied touted Fofana's ability on the pitch, as well as his humanity. "He was like a big brother to me, an exemplary player at levels," recalled Nabil Fékir, while former manager Remi Garde lauded Fofana as "an admirable boy… …who suffered physically but retained his value."
A combative, box-to-box midfielder, superb in the tackle but also possessed of superb vision, Fofana captained France's 2010 U-19 European Championship winning side. He was named to the team of the tournament, and hopes were high for a generation that also included Anotine Griezmann, Clément Grenier and Alexandre Lacazette.
Lyon were cognisant of his abilities as well, with Garde restructuring the team around a double pivot of Maxime Gonalons and Fofana. Unlucky to be eliminated by Spurs in the Europa League in his first season as a regular (2012-13), the team managed to notch a third-place finish and a chance at a return to the Champions' League after a year absence.
Despite a high level of anticipation over the 2013-14 season, things didn't go as planned, for Fofana or the club. Eliminated by former youth international teammate Griezmann's Real Sociedad in the play-off round of the Champions' League, Lyon struggled through injuries to Grenier, Yoann Gourcuff and Fofana himself, finishing only fifth despite another strong Europa League campaign.
Fofana's last start was against Viktoria Plzen in the Round of 16 in that competition, and he marked the occasion with a double as the hosts thumped the Czech side 4-1.
In some ways, it was a fitting end to a promising career, leaving the observer wondering what might have been. But, obviously, especially in light of Lyon's current inconsistencies, the possibilities of the club putting out a midfield three of Fofana, Gonalons and Cornetin Tolisso are tantalising.
Tolisso is a versatile player, but a little lacking in terms of his physicality. Were Fofana alongside him, giving him just a bit more freedom to get forward, Lyon could have one of Europe's best midfield trios. A potential sale could have happened as well, but that also leads one to wonder whether the recent Chinese investment, though helpful would have been quite as necessary.
It should be mentioned here, though, that Fofana's efforts to make a comeback never abated until his announcement this week. Speaking to the club's website, the player explained how his situation had changed:
"After my last match against Grenoble (in April), my ankle was once again very painful. I let the inflammation subside and then I followed a new protocol after the summer. I allowed time to try to let my ankle heal. I've really tried everything but today, I am forced to recognise that it's no longer possible. The state of my ankle won't permit me to play football. I tried everything; I had several interventions, made every possible effort, but the facts remain. It's a terrible reality to have been declared unfit to play football."
Fofana looks set to remain at the club in an ambassadorial role or in the coaching staff, but will likely take some time to continue his future before making a decision. He continued:
"One must always look at what's ahead, even more so when one has difficulties. After being declared unfit, I met with President Aulas, and he told me wanted to keep me at the club, perhaps outside the sporting side of things."
Whatever Fofana decides, those of us who have had the pleasure to see him in action during his brief career can rest safe in having seen something akin to a phenomenon, a shooting star. An inexpressible talent combined with a strong character, Fofana could have been the anti-Paul Pogba, substance over style, in leading the current iteration of Les Bleus.
Instead, we are left with mere memories, the prospect of what could have been a potent reminder about the fickle nature of success and potential in football.
E.D. – Chief Features Writer