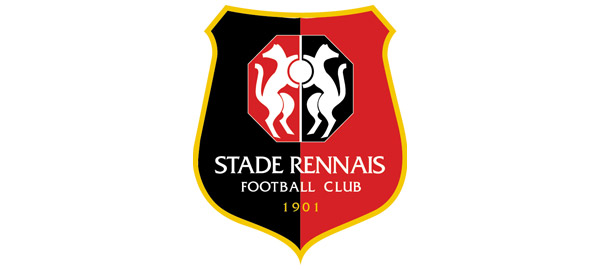 Kamil Grosicki: Hull City's New Signing
The following article is extracted from Get French Football News's 200,000 word guide to the world of French football, The Get French Football News 100 which focuses on ranking individuals' performances over the course of 2016 as a calendar year. To download the whole guide, click here.
The following piece was written in December 2016 and published on the 1st January 2017. Kamil Grosicki was a new entry and ranked 35th in our index out of French football's 100 best players in this year's Get French Football News 100.
Players who have raw talent and a good mentality are hard to come by. Most footballers blessed with those characteristics usually get to the very top without any major problems. This is certainly not the case of Polish international Kamil Grosicki who is a great dribbler, has a good shot and possesses a generally fine technique but all of this was soured by indiscipline, a gambling problem and a history of showing up at training both late and drunk.
Born in Szczecin, north-west Poland, Grosicki made his professional debut on May 6th 2006 for local side Pogon Szczecin. At the end of the 2006/07 campaign, Pogon finished bottom of the league and were relegated from the top division but Grosicki's performances did not go unnoticed and he was acquired by Legia Warsaw (one of, if not the biggest club in Poland) in 2007. However, this was where his addiction to gambling became apparent; his subsequent subpar performances on the pitch were a direct consequence of it. Grosicki took matters into his own hands and publicly admitted to his addiction. He spent the final months of 2007 in a detox clinic in Hawaii.
His gambling problems might have been behind him from then, but his troublesome attitude remained a serious burden. During a loan spell at Swiss side FC Sion, he showed up late to training and then did not attend the French classes paid for by the club in order to acclimatise himself to his new surroundings. To add insult to injury, he had two car accidents even though he did not own a driver's licence at the time in Switzerland. Grosicki eventually agreed to sign a document (written in French) that stipulated that due to his discipline issues, the club would not be liable to covering his wages up until the end of his loan spell.
Grosicki returned to Legia, but never played for them again. He truly became a respected player whilst playing at Jagiellonia Balystok where he scored 15 goals in 70 games (despite showing up to training drunk on one occasion).
His performances were such that he then received his first big move abroad to Sivasspor, Turkey. His time there was a successful one and he would probably still be playing there but for a restriction on foreign players from the Turkish league. That and the start of a series of injuries motivated him to look for a club in the 2014 January transfer window.
Rennes were busy in this particular window as Grosicki started his Ligue 1 career alongside two other high-profile players: Paul-Georges Ntep and Ola Toivonen. Grosicki played his first Ligue 1 game in a 2-0 win over Lyon, replacing Ntep on the hour mark. The rest of the season was pretty bland for Rennes with very few wins coming in the last run of games; they lingered in mid-table mediocrity without ever being in real danger of getting relegated.
The following season (2014/15) was soured by injuries for Grosicki. He did not start in Rennes' opening game of the season at Lyon (a 0-2 loss) and he was forced off the following week after 34 minutes as Ntep and Toivonen bagged a brace each in the club's emphatic 6-2 win over Evian. Rennes continued their great start to the season with a win at Caen (1-0) but Grosicki did not seem to be participating as much as he would have liked, niggling injuries were holding him back.
The big blow came in November. He was substituted in the Brittany derby against Lorient on the hour mark after suffering an elbow injury which kept him out well into 2015. He played again at Lille in mid-March and was restricted for the rest of the season to cameo substitute appearances and just three starts. Ntep was the flavour of the season, Grosicki went along unnoticed. Alarmingly at that point, Grosicki was yet to score a goal after 18 months in French football!
Grosicki started the season from the bench in 2015/16 but, in Rennes' second league game, he finally got his Ligue 1 tally off the mark after coming on as a substitute at home to Montpellier: an 85th minute strike which earned his side a 1-0 win. However, Grosicki did not get the manager's approval to start games. The determined Grosicki did not give up and became accustomed to the life of a super-sub, becoming increasingly decisive off of the bench.
Grosicki took that tag into the 2016/17 season, but before that he was Poland's surprise package at EURO 2016, with three goals and two assists. He lit up France in the summer to such an extent that only some last-minute agent trouble prevented Grosicki from making a move to Premier League club Burnley on deadline day. Highlights have so far in the 2016/17 campaign included Grosicki's first brace at Nantes, his latest goal was a wonder-flick scored against Saint-Étienne.
Grosicki looks to have shaken his bad boy habits and is relied upon by his manager as a player that can provide the glimpse of brilliance his side badly needs when chasing a game. His goals generally are not tap-ins and tired defences struggle to keep him off the scoresheet. An all-round character.