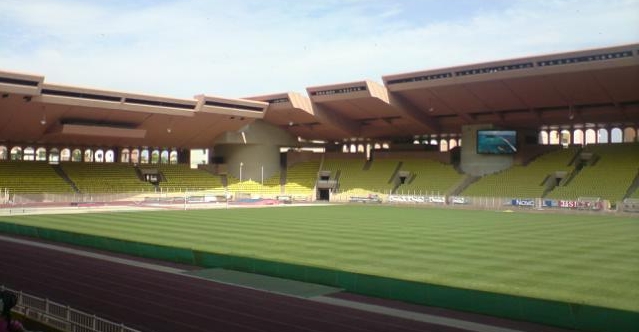 Kylian Mbappé – why the futures of Benjamin Mendy & Thomas Lemar matter in his own decision-making
Kylian Mbappé remains the most highly-coveted footballer in the game this summer and as we enter July there is still no definitive clarity on which club he will be playing for in the 2017/18 campaign.
Mbappé is currently on holiday despite Monaco having already had their first few days of pre-season owing to the international duty that he undertook at the end of the previous season.
With all the gossip-mongering that is currently going on in relation to Mbappé, let's get some facts straight.
1 | Kylian Mbappé's entourage & AS Monaco are currently in negotiations over a possible contract extension.
Following a meeting straight after the international break with AS Monaco Vice President Vadim Vasilyev, Mbappé's entourage remains in regular contact AS Monaco about a possible new contract. As the Journal du Dimanche reported last weekend, Monaco are willing to multiply Mbappé's salary by 900%, putting him close to parity with Falcao. A Monaco stay remains the safest bet for Mbappé in terms of assuring consistent playing time and the notion of confirming his ability after a breakout season matters deeply to the teenager, as he revealed in an interview with Canal Plus, especially ahead of the 2018 World Cup in Russia.
2 | Kylian Mbappé's decision on his future will be affected by the extent to which Monaco sell his team-mates from the Ligue 1 title-winning season.
In the meeting between Vasilyev, Mbappé and the latter's parents, one of the topics of conversation revolved around to what extent Monaco could assure that the same starting XI that one Ligue 1 so emphatically, guided by Jardim's 4-4-2, will still be in place for the 2017/18 campaign. As reported by Le Parisien, Vasilyev sought to assure Mbappé that after Tiemoué Bakayoko's move to Chelsea is made official, Monaco will close the door on all other departures, with Bernardo Silva, Nabil Dirar and Valère Germain all also having left this summer. Mbappé is particularly concerned with the futures of his best friend in the Monaco dressing room, Benjamin Mendy, and fellow French international Thomas Lemar.
Monaco have received proposals for both Mendy (Manchester City) and Lemar (Arsenal) which they have so far turned down, but the former has agreed personal terms with the Citizens and the latter has told Arsenal representatives through intermediaries that he wants to work under Arsène Wenger next season. Privately, Lemar and Mendy know that after producing the best string of performances in a single season individually in 2016/17, that this could be the optimum time to move.
Despite this, amongst the Monaco squad, there appears to be somewhat of a self-fulfilling prophecy emerging. There is a strong desire for everyone to stay together, but at present nobody is willing to publicly commit to remaining at the Principality (Falcao aside), because they are unsure whether or not their respective team-mates will do the same, who might be lured away by the prospect of being money contracts and the possibility to play in the Premier League. If this underlying sentiment of uncertainty continues, then the rest of the window could be very nervy for Monaco bosses, and is perhaps more conducive to these big players eventually leaving. On the other side of the coin, if Monaco retain their resolute stance of rejecting all offers for all major players as Mbappé was informed that they would, then the bottom line and final word is that nobody else will leave.
As for Mbappé in this scenario, it is not a case of worrying that the quality of the replacements coming in to the club will not be adequate for the club to repeat the success of last season, rather it is a worry that the amount of change in terms of the make-up of the squad would prevent Monaco from hitting the ground running in a season in which we appear to be set to see the most competitive Ligue 1 campaign in the 21st century, with clubs being able to invest like never before.
3 | Kylian Mbappé has spent his summer holidays listening to the overtures from all interested clubs.
No matter where the interested party is situated, or what sort of deal is on offer, Mbappé's clan have been exceptionally attentive to any big name club seeking to attract his services. Mbappé has spoken directly to Arsène Wenger and Real Madrid President Florentino Perez, members of his family have spoken with Jürgen Klopp, representatives from Manchester United and PSG Sporting Director Antero Henrique and the capital club's President Nasser Al-Khelaifi. Whatever eventual decision that Mbappé makes, he is well and truly listening to everything that Europe's major players have to say.
4 | The Jorge Mendes problem.
The agent frenzy surrounding Kylian Mbappé, is, as you can imagine, suffocating at times for his family. The player is technically represented by his father Wilfried and this is despite aggressive courting from Mino Raiola and Jorge Mendes to sign the French teenager and bring him under their dominion. The Portuguese super agent in particular is a continual source of head-aches for Mbappé and his entourage. Mendes played a huge role in setting up the Rybolovlev – Monaco project in the first place and represents many of the Principality side's recent top players including Fabinho, Falcao and Bernardo Silva. Monaco have sounded out Mendes and informed him that they are willing to give him a mandate to secure the highest possible price for Mbappé should the French international decide to leave the Principality. A mandate from AS Monaco is however apparently not enough for Mendes. He also desires to represent the player.
After receiving rejections on multiple occasions from Mbappé's family to achieve that desire, he has sought to use his influence at other major European clubs to force his way into a deal to such an extent that Mbappé would be forced to work with him. The situation is so poisonous that, as L'Équipe reported, it has brought Mbappé's entourage to definitively remove some clubs from contention, such as Manchester United. The Red Devils have never particularly interested Mbappé, owing to their recent mundane style of play and Mourinho's poor record of developing youth, notably at Chelsea. However, Mendes' insistence that any transfer to Manchester United must happen with him appears to have tipped the Red Devils option into the garbage can from the Mbappé clan's point of view.
Mendes also has considerable influence at Real Madrid, but with Los Blancos the situation is slightly different because it is Mbappé's dream club. Whatever eventual decision Mbappé makes, Mendes' meddling will have had some sort of affect.
5 | Kylian Mbappé's views on family.
It was decided in April that Mbappé's parents and his brother Ethan would move to Monaco this summer so that the entire family could be together again. Mbappé had previously, technically been living in Monaco on his own, despite regular visits from his mother in particular, with the rest of the family being in Paris. In an interview with Canal Plus, Mbappé said that he was fed up of not being together as a family, and that any future destination of his would have to have room to take on his younger brother into their youth setup. Family is undoubtedly extremely important to Mbappé and is another factor which lends itself to an eventual decision to remain at Monaco, even if the advice he is receiving from them is for him to make the best possible decision for his career.
5 | Be careful of what you read.
Kylian Mbappé is a sexy name for the majority of Europe's broadsheets to brandish about. The reality is that Mbappé's family works solely and largely independently on the teenager's future and their collective and almost exclusive approach to the media is to ignore all calls from journalists. Whilst many of the bids reported by reputable French outlets, like RMC, such as those of Real Madrid, Manchester City and Arsenal can be considered to have occurred because the aforementioned outlet is exceptionally well connected to the AS Monaco hierarchy, any fancy headline offering an exclusive on Mbappé's personal decision is off-base. Not even Monaco representatives have received a definitive answer from the French international about what his plans are for the 2017/18 season, yet.