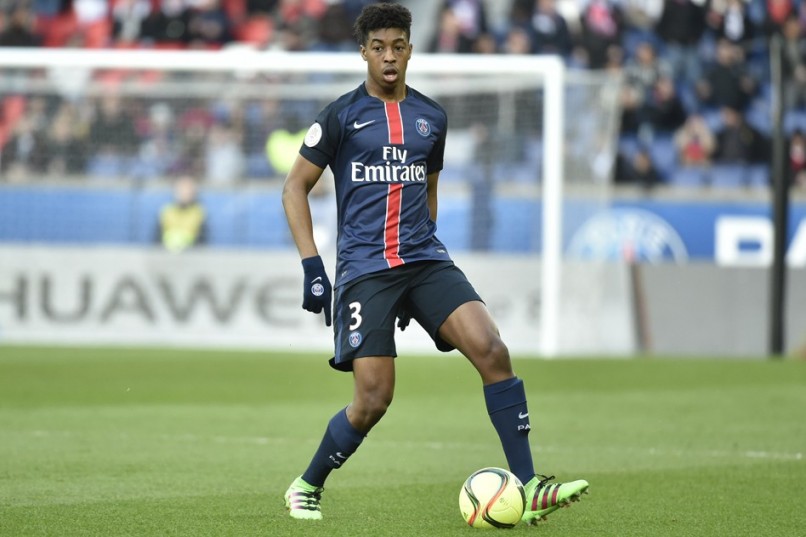 PSG's trouncing of Barcelona characterised by Unai Emery's increased belief in youth
To say that Paris Saint-Germain's 4-0 victory over Barcelona last night was unexpected would be an understatement. The French champions have been on a good run of form since the beginning of the calendar year, but many of their victories carried an element of luck, or were against thoroughly outclassed opposition.
The team's one "big" match, Monaco's visit to the Parc des Princes, was a drab 1-1 draw that left no doubt as to a presumed new pecking order in France. Despite catching Nice for second, there is still much work to do in the league, but the confidence Tuesday's result will inspire may be enough to achieve it.
Flying in the face of eulogies for Unai Emery's nascent managerial career, Angel Di Maria's talent and Edinson Cavani's scoring boots, it wouldn't be unfair to call the result the biggest of the Qatari era. More than any of those three factors, though, this match should be regarded as a validation of not only the present but also the future of the QSI project, as well as the gumption of Emery to trust in said future.
For years, the team and its managers (admittedly under pressure from the club's hierarchy and certain players) resisted giving young prospects their chance, marginalized them, or sent them out on loan. Kingsley Coman, Mamadou Sakho, Lucas Digne, all full French internationals, have already gone, but this season, a more prominent role has been given to many young players at Emery's behest.
Jean-Kevin Augustin's petulance has prevented him from being included in this group, although remains an intriguing prospects. However, the likes of Jonathan Ikoné, Alphonse Areola, Christopher Nkunku, Adrien Rabiot and Presnel Kimpembe have all shown their potential this season.
Areola has admittedly made some costly mistakes to date, but he has enough of a track record through his various loan spells to suggest that he should be able to recover his abilities and confidence and once again challenge Kevin Trapp for a starting role. Ikoné is currently injured, having suffered an ankle sprain whilst on loan with Montpellier, but he has likewise looked good in his brief spells with the first team, offering a more orthodox style of wing play as opposed to the predilections of Julian Draxler, who prefers to cut inside.
Rabiot, Kimpembe and Nkunku, though, were the real keys to the match last night, despite Angel Di Maria's incandescent performance. Admittedly, Nkunku's twenty-odd minutes on the pitch in place of the injured Verratti may seem insignificant, but would any of the team's previous managers have trusted a young player in this manner?
Rather than re-jigging the team's tactics by bringing on the likes of Serge Aurier (pushing Marquinhos into defensive midfield) or Hatem Ben Arfa (playing centrally in a 4-2-3-1), Emery simply trusted the youngster, and the team greatly benefited from this continuity, not only keeping Barcelona from notching an away goal that could have breathed life into the tie but also adding another through Cavani.
Paris Saint-Germain's midfield has been in desperate need of a facelift for some time now; Javier Pastore is too injury-prone, while Blaise Matuidi is aging and has seemed unsettled, last night's performance notwithstanding. The less said about Thiago Motta at this point, the better. Now, though, there seems to be the needed depth to move forward without an over-reliance on a single player, and that has been gained through Emery's trust in youth, in the form of Nkunku, but also Rabiot, who has become arguably as important, if not more so, than any other player for PSG this season.
Yes, Cavani has scored the goals, while Marco Verratti's indomitability offers an impressive balance of creativity and combativeness, but it was the absence of Rabiot through much of November and December that coincided most directly with the team's dip in form, notably the draw against Ludogorets and league losses to Guingamp and Montpellier and Guingamp.
The central midfielder, playing in front of the defence in Emery's 4-3-3, appeared to be in for a long night after picking up an early booking. One's mind immediately flashed back to last season, where he was sent off twice in important matches. While some panicky supporters of the capital club may have found themselves yearning for Motta at that point, Rabiot shook off his entry into the referee's notebook, making a team-high four interceptions and continuing to tackle with aplomb.
His overall performance couldn't have been better, offering just the right balance of intensity and focus in putting an indolent Barcelona midfield to the sword whilst contributing to the attack himself as needed. This las point shouldn't go overlooked, either; despite most plaudits centreing around his defensive work, his forays  forward with the ball at his feet were instrumental in pinning back Sergi Roberto and also relieving some of the burden on Layvin Kurzawa, whose injury woes have prevented him from showing his habitual dynamism of late.
In short, it was a complete match for the floppy-haired youngster, but for some observers, he may have been outshone by another, less-heralded, and less-experience academy graduate, Kimpembe. Thiago Silva's injury-enforced absence likely made for some nerves at the club, but he has been indifferent at times this season.
The Brazilian certainly remains a commanding aerial presence, but his recovery pace and positioning have started to slip ever so slightly, to a standard that is still among the best in Ligue 1, but could potentially be damaging against a dangerous Barcelona side. He also offers a vocal and emotional form of leadership that isn't necessarily present among the team's other veterans, the more soft-spoken Cavani and Matuidi.
That said, Kimpembe has shown he is no slouch this season, earning a first senior call-up for France and generally being a reliable deputy in cup matches and in the occasional absence of the two senior centre backs. More rangy and mobile than Silva, his style allows Marquinhos to play in a more reserved role, while himself being the one to come out of the box to break up play with regularity.
This willingness to come and meet attackers was keenly punctuated by a sublime tackle against Lionel Messi midway through the second half, but that marked a rare moment of flash from the youngster, who seems to be making his way forward through intelligent positioning, rather than the over-reliance on his pace and physicality that seemed to be the hallmarks of his style even as recently as the season's first few months.
Going forward, a return to fitness by Pastoré complicates the roles of Rabiot and Nkunku, one or both of whom could be victimized if Emery does change to his supposedly preferred 4-2-3-1. Silva's recently signed contract extension looms large in terms of Kimpembe's future as well, the player's outsize importance in the team vis-a-vis the lengthy battle for Marquinhos to become a first-team regular being a cautionary tale for the young Frenchman.
However, on the evidence on display on Tuesday, the club's former practice of jettisoning younger players should remain a thing of the past. Emery's faith in these youngsters has been consistently rewarded this season, and should a similar performance take place in subsequent rounds, there is every chance that the European specialist, powered by PSG's heretofore most under-utilised resource, their fine academy could achieve the Champions' League title that had previously proved so elusive.