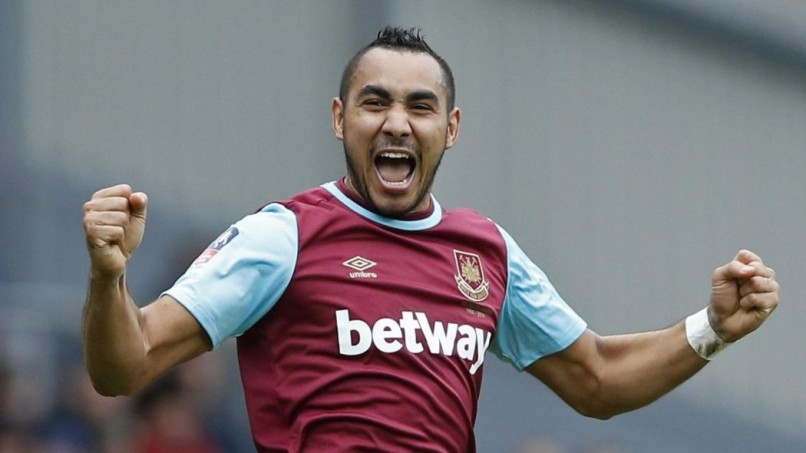 THE VERDICT | Why West Ham United must let Dimitri Payet go
Sometimes in life, when you love someone you have to let them go.
That's exactly what has to happen now between West Ham United and their star asset Dimitri Payet. Their love affair was brief and burned brightly but in this player power-centric footballing world, it is the Hammers that have to do the right thing.
In a press conference earlier today, West Ham manager Slaven Bilic revealed Payet's desire to leave. It is believed that he would like a return to his former club Marseille, having stated previously that he was forced to leave and according to Sky Sports, the fact his family has failed to settle well in London is also a contributing factor.
That iss plenty to dig through, but let us begin with West Ham United.
There is no doubt that they did terrifically last season with a bright squad complimented by the mercurial Frenchman. That side served a proud club well in its final season at the Boleyn Ground, qualifying for the Europa League and seemingly on the precipice of building towards a big future.
Except, that never happened. The owners failed to reinvest in the squad, with the acquisition of Andre Ayew the only signing of note and since then, they have struggled to regain their form at the London Stadium.
Stuck in a battle near the bottom for the entirety of the first half of the season, embarrassed in the cup by Manchester City playing at a canter and out of the Europa League by Astra Giurgiu for the second year running. To say that this has been a poor campaign so far is putting it a little lightly, in all honesty.
So, where is the ambition for Payet to stay? He turns 30 in late March and with the club highly unlikely to fight for any silverware or European football, it stands him in no good stead to remain with the London outfit.
Oh, that is right, he is "indebted" to the club because he played well there, got more wages and got into the French squad.
The wages are a simple fact of the Premier League, there are plenty of footballers playing for other teams who do not make the impact that Payet has and yet they earn more.
For those who have paid attention, it was persistent excellence over the past two years from Payet that eventually forced Didier Deschamps' hand, with the French manager alone being the stubborn one in not inviting Payet to the party much sooner, when the former Lille man already clearly deserved it.
Now on to the man himself, who has a history for this kind of thing. At Saint-Étienne, Payet went on strike in order to force a move to Paris Saint-Germain and manager Christophe Galitier punished him by removing him from the first team.
Six months later, he joined Lille to further his career. When they slowed down, he joined L'OM and the only reason he left them was because, again, without the financial backing they had previously, they had stagnated.
He always wants to move forward, which is not a bad thing. In all honesty, he probably always saw West Ham as a stepping stone to bigger things, because that is how he operates, he wants to be in the best possible position at any moment.
Now, he probably envisaged a move to a top Premier League club as the next step from West Ham when he first arrived at the Hammers, but his objectives have changed. His family is unhappy, his sons and wife have not settled. They reportedly have struggled with English and appear to have failed to have integrated into London life.
The move back to Marseille makes sense on a number of factors. It takes his family back to where they felt more comfortable, it takes him back to a club that are now flexing more clout under new ownership and to somewhere where he thinks he can at least reach the next level, which one would assume being European football.
And to those saying that this would represent a step down because it is Ligue 1, you are looking at this from the wrong angle. He has a much better chance of winning silverware and reaching the Champions' League at the Stade Vélodrome instead of at the London Stadium, that is just reality talking.
How do West Ham benefit? They could milk this out until the very end of the window and try to get as much of a transfer fee from Marseille as possible. A solid £25m-£30m fee would represent a healthy profit from what they paid 18 months ago and while some may feel that this is still not enough, why keep apparent dead money on your books? After all, according to The Telegraph this morning, Payet has vowed to "never kick a ball for West Ham again".
Look, it is easy to understand a West Ham supporter's frustration and they are currently receiving is a little taste of what those that follow French teams feel when their sparkling talents depart almost as soon as they have made a name for themselves.
Footballers do not owe any fan anything in 21st century football. Let us hope that this breakup can be swift rather than a dragged out mess.