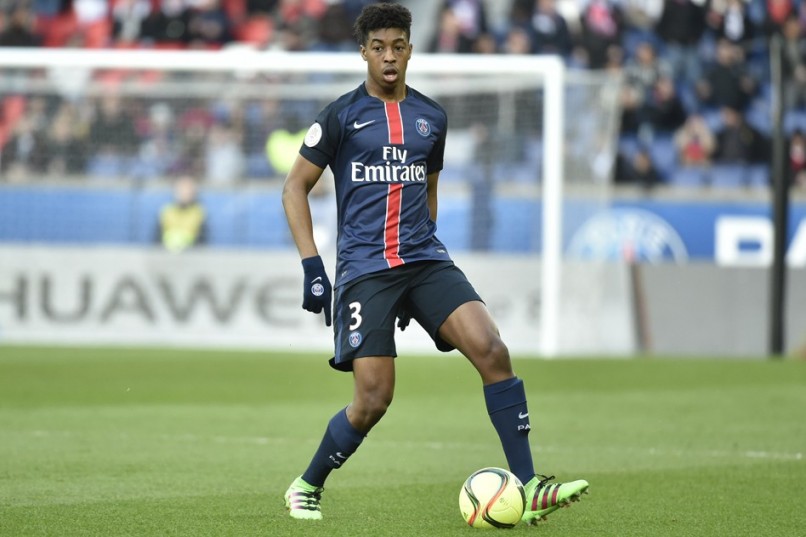 Unai Emery showed a fatal lack of courage by including Thiago Silva last night, at a time when his reign was beginning to be characterised by progress through an increased dependency on youth
Everything had been going well in 2017 for Paris Saint-Germain; they were thrashing all comers, and the winter arrival of Julian Draxler seemed to have lit something of a spark under Ángel Di María, a player whose professionalism and commitment had been roundly questioned in the season's first half. More questions, though, had been asked of Unai Emery.
Admittedly, the task of replacing Zlatan Ibrahimovic's production and leadership would be a difficult one, but the former Sevilla boss' aborted attempt at changing the team's formation was seemingly the first of many missteps. Add in his failed summer signings (Grzegorz Krychowiak, Jesé and Hatem Ben Arfa) and his personnel decisions looked equally as fallible as his tactical ones.
The arrival of Draxler, though, and the continually improving form of Thomas Meunier, offered some redemption. While Paris Saint-Germain have failed to gain much ground against Monaco in the league, they were a juggernaut in the domestic cup competitions, and looked much more decisive in general.
A 4-0 win over Barcelona at the Parc des Princes looked to be a final validation for Emery's methods, specifically his faith in youth. Presnel Kimpembe and Adrien Rabiot had been little or ill-used by Emery's predecessors, and the two were at the heart of all that was right about that momentous evening three weeks ago.
To say that things look a bit different now, with Barcelona having famously overturned that deficit, would be a charitable understatement. But is Emery, such a ready punching bag early in the season, really the culprit?
After all, the performances of captain Thiago Silva, Marquinhos and Thomas Meunier were abysmal, true but is it fair to ask that Emery legislate for individual mistakes on this level? Unfortunately, the blame does lie largely at the feet of the manager, but perhaps for more reasons than were evinced in the course of the match.
There are many avenues to approach his role in the match's outcome, but that with the most immediate impact is surely Emery's choices at centre back. Silva is the team captain, and has generally been a reliable servant for the club, but he had not played in the first leg, supposedly due to a minor injury, but there were also hints he was not mentally ready. Presnel Kimpembe, a young academy graduate who has impressed this season, even earning a call-up to the national team, was deployed in his stead, and performed more than admirably.
While not as much of an aerial threat as the Brazilian, he is more mobile and generally better in the tackle. The youngster had been booked in each of his last two league appearances, so there might have been something nagging Emery about the youngster's discipline, while also casting an eye towards Silva's passing ability, perhaps viewing it as a necessary outlet against Barcelona's press.
The elephant in the room, of course, is Silva's position as captain. Even if there were tactical reasons for dropping Silva, his outsize influence in the dressing room, evident most prominently in his preference for Brazilian teammates, has posed enough of a threat to Emery's predecessors that Silva generally ended up getting his way. This, then, is where Emery really comes in for criticism, Silva's inclusion being all but indefensible.
Yes, he is the captain, but Kimpembe and Marquinhos had just kept a clean sheet against Barcelona in the Champions' League. Kimpembe's discipline concerns in Ligue 1 notwithstanding, he fully deserved to get the call yesterday, both for his performance in the first leg and for the message it would have allowed Emery to send.
Emery has struggled to exert his influence on the squad tactically, but what he has done successfully this season is to institute a changed hierarchy in terms of the players. The sale of David Luiz, Silva's preferred partner at centre back was the first step in this transition, but Thomas Meunier being given the chance to outplay Serge Aurier and Adrien Rabiot shining in protecting the back four in a role that might have gone to Thiago Motta in the recent past showed how Emery was slowly but surely exerted his influence on the team.
His dropping both Lucas and Di María on occasion since the arrival of Draxler continues in the same vein; the manager was a man whose confidence in his team selection has grown as his ideas about personnel and approach have borne fruit.
Successful though he might have been in the last two months, Emery's failure to pick his team not only on merit but with a sense of continuity at this crucial moment in the season, in the very competition for which his expertise was supposedly required, was PSG's undoing. His selection became damning testimony on the futility of attempting to build a team through the transfer market without regard to player development or form.
This team's growth under their spell of Qatari ownership has been intriguing to watch, but rarely has their development been what could be considered evolution, the team improving not only on form but with an eye towards the future. Rarely, that is, until the last two months, when Emery's trust in the likes of Rabiot, Kimpembe and, to a lesser extent Draxler and the academy product Christopher Nkunku had the team playing with the same ruthlessness that they had at their best with Ibrahimovic leading the line.
Now, though, that promise seems to have evaporated with Emery's inclusion of Silva. There is still the promise of a domestic treble afoot, but the manager's situation is already tenuous, with president Nasser Al Khelaifi telling the press afterwards, "Everyone is annoyed. Is Emery in trouble? That is not even a question."
With the international break looming and no meaningful matches until the Coupe de la Ligue Final on April 1, Emery's assessment of the match perhaps ends up being more prophetic than he intended, "What happened on the pitch is a negative experience. Individually, we lost a great opportunity to grow." Growth, progress, whatever the catchphrase, once so unlikely at Paris Saint-Germain, now seems to have disappeared before it even had its chance, and the manager must take full responsibility.