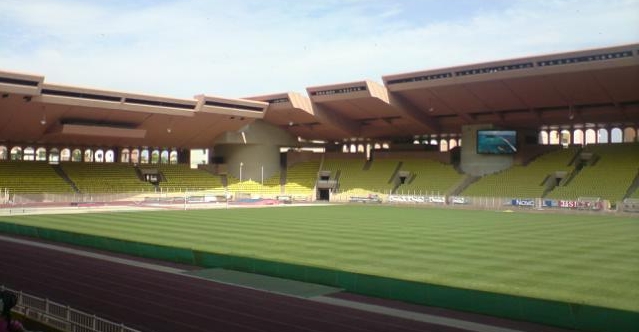 VERDICT | Bernardo Silva is better than any of Manchester City's current attackers
Over his tenures at a collection of Europe's most illustrious clubs, Pep Guardiola has never been shy about putting out attack-minded line-ups, a trend that has decidedly continued this past season at Manchester City. Injuries to Ilkay Gundogan and others had initially forced his hand in playing a 4-1-4-1 with the dynamic Yaya Touré as a nominal holding midfielder, but as the formation quickly earned success in January and February, the manager persisted with it.
Touré would sit behind an attacking quartet of Raheem Sterling, Kevin de Bruyne, David Silva and Leroy Sané, with Sergio Aguero or Gabriel Jesus as the centre forward, providing City with a complement of players who could both create opportunities and finish them.
Despite more attacking coherency than had been seen under Manuel Pellegrini, City have often looked poor at the back, as Guardiola attempted to balance an aging squad with under-performing goalkeepers.
It may seem strange, then, the the club's first major signing of the summer looks set to be Monaco's Bernardo Silva, who is, rather than the centre back or goalkeeper required by the side, as attack-minded as they come. The Portuguese international is finishing his third season with the club, and was roundly considered to be the best player in Ligue 1 in the season just finished, having notched eight goals and nine assists.
His raw numbers don't come close to telling the full story, though. Neither a goalscorer nor a proper playmaker (even though he has played as a number ten on occasion), Silva's strength lies, rather, in his ineffability, one moment playing a forty-yard slide-rule pass to split three defenders and then the next beating a centre back at a corner to score. Indeed, while some players' highlight reels often show variations on the same theme, what would strike the viewer upon watching that of Silva would be the immense variety on display. Not heavily reliant on pace, dribbling ability, physical strength or a range of passing, Silva does have all of those in spades, but his ability to know which is most likely to succeed in a given situation is what makes him such a talent.
This season in Ligue 1, Silva played in 37 matches, more than any other outfield player in the side, and while this was often down to his importance to the team, he did so with remarkable aplomb, as well as a readiness to adapt positionally as needed. Played off a striker in a 4-4-1-1, on both flanks in a 4-4-2 and on the right in a 4-3-3 under Leonardo Jardim over the years, Silva also offers the requisite versatility to be a part of Guardiola's plans no matter how he moulds the side tactically. Given that many have already expressed concern over Silva's career being stunted by a move to a "big" club, this multivalency may yet be Silva's saving grace.
Indeed, given Guardiola's penchant for frequently changing systems at Bayern Munich, Silva's flexibility may even, for some, be the prime reason he has caught City's eye. But, one might protest, are City really right to spend that amount of money (thought to be €70m) on a player whose function is to provide depth? It is true that Silva might not be part of Guardiola's first choice league eleven in his first season at the club, as a new language and league will necessarily require a period of bedding in on the part of the little Portuguese.
But with Kevin De Bruyne too often ineffective in big matches (cf the elimination to Monaco) and David Silva getting no younger, it is perhaps not depth that City are after in Silva, but a player whose level can either make him an immediate starter or at the very least boost that of his teammates. If the second seems far-fetched, one would do well to be reminded of the marked improvement Paris Saint-Germain showed after bringing in another player, Julian Draxler, who didn't appear to be an automatic selection but whose arrival coincided with a jump in form from the previously poor Angel Di Maria. In this writer's opinion, Raheem Sterling seems the best bet to take the Lucas Moura role, that of a player frustrated and cast aside, despite his age, talent and price tag.
While it may come as a shock to some in the UK, that outcome would be undeniably just. Sterling has clearly improved under Guardiola, but he is nowhere near the player Silva is. As it is, though, Guardiola may have another tactical evolution in store that includes both players, perhaps playing Silva inside in a 4-3-3, à la Andres Iniesta, or on either flank in a 4-2-3-1, but the system vis-a-vis Silva's potential is nigh on immaterial.
Silva is better, more versatile and more consistent than any of Manchester City's current attackers; he will have an important role to play next season, barring injury. Sané, Jesus and Sterling still have room to improve, to be fair, but for a club of City's ambitions, the mandate has to be to win now, and with the former Monaco man in tow, they are preparing themselves to do just that.