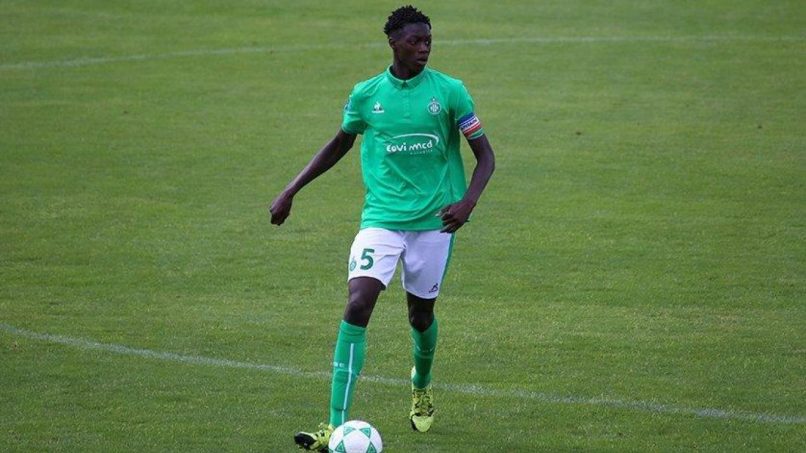 FEATURE | Brutality in Banlieues – how Kylian Mbappé's rise has perpetuated the social myth that there's nothing holding France's banlieue kids back from a better life
Under Berthe's leaden skies, death is always on the horizon. For eighteen years, this suburb of the southern coastal town of La Seyne-sur-Mer has been listed amongst France's most dangerous districts by the nation's Ministry of the Interior. A homicide occurs once every 34 days here, a rate 63 times higher than the national average for settlements of its population size. Besieged, local residents negotiate the abnormality of it all, adopting a lachrymose humour designed to disarm the powerlessness of their situation.
Yet, as France paraded the World Cup before the Stade de France ten days ago, not even humour could deflect from the trauma of what was about to befall the district's latest victim. As a nation's football team stood on top of the world, another of its footballing sons lay sprawled across a car park's floor, his mutilated corpse lacerated with 24 rounds of Kalashnikov bullets. William Gomis had spent the past five seasons as a central defender at St. Étienne's academy. Now, aged just 19, he died in his father's arms.
A motley shrine marks the site of Gomis' murder in the car park adjoining the L'Abricotier ('Apricot Tree') tower block. It is like no shrine you have ever seen. Interspersed amidst flowers and photographs of the young black man are empty McDonalds cartons, stained mattresses and half-drunk Coca Cola bottles – the last dregs of a society well used to such violence. You cannot blame the residents for the tired-looking tribute: there is a haunting circularity to death here.
In L'Abricotier's car park, identical murders have occurred in a matter of weeks. William Gomis was exiting his car to visit his mother at her Abricotier home when the bullets came. Little under a month before, Demba Touré was also killed here after his Renault Clio was sprayed with a Kalashnikov's gunfire. Both men were murdered as part of an "account settling" operation by a professional drug cartel according to Bernard Machal, state prosecutor of nearby Toulon. Neither Gomis nor Touré is believed to have had personal dealings with the organisation. Rather, their murders are intimidatory messages aimed towards friends or family members who might have owed the cartel money.
In the moments before her son's murder, Dorothée Gomis had allowed herself a rare moment of happiness. Of Senegalese origin, Dorothée had lived in L'Abricotier since 1985. She had seen how a town once so associated with the political left that its streets still bear the name of Lenin slowly began to adopt the language of the extreme-right. She had lived amongst those tower blocks studied by the sociologist Maxime Travert, who found that for an immigrant population now described by Jacques Chirac as the 'riff-raff' of society', drugs were used to fight off the despair. She was there during Berthe's riots of 2000 and 2010, when mothers threw themselves to their deaths from windows in protest at a new social apartheid.
As Dorothée watched France's 'boys from the banlieues' lift the World Cup, with eight of Didier Deschamps' twenty-three man squad having begun their lives in the nation's notorious suburbs, she therefore allowed herself a little smile. Yet as the sound of gunshots woke her from her revelry, she was served a brutal reminder: in Berthe the everyday rhythm of suffering is never too far away.
As Dorothée told last weekend's edition of L'Équipe, she had begged William not to return to Berthe that summer. Her aspiration had always been to deliver him as far away from the suburb's violent streets as possible. In 2011, she had conspired with the director of William's youth team, F.C. Seynois, to hide from her son an offer tendered to him by local side Marseille. Marseille, with its notorious drug trafficking gangs in the banlieue of Castellane, was judged to be too similar to Berthe. Instead, Hakim Zahnoun and Dorothée encouraged William to move further afield. As Zahnoun notes: "If he had gone to Marseille, it would have been like he never left Berthe. We discretely guided him towards St. Étienne."
Having signed a pre-contract with Les Verts in 2011, Gomis arrived at the club's training ground in Forez in 2013. According to the scout who recruited him, Mohamed Aït-Hilda, "William was a player who shocked everyone with his talent, right from the get-go." Gomis regularly captained the under-17 team before playing twenty-eight times for the club's reserve squad, St. Étienne II, in France's 4th and 5th divisions. Offered a one year extension to his amateur contract this summer, Gomis rejected it, disappointed not to have received the professional terms he had seen many younger team-mates offered. Instead,he returned home to Berthe.
Gomis' story is characteristic of the plight of many of France's banlieusards, the name given to young men from the suburbs. As France's General Commission for the Equality of Territories (CGEG) has noted, key to the social entrapment faced by the country's youth is that, within years of leaving home, they often find themselves back where they started. On average, a banlieusard moves less than 2 km away from his original home, jumping from one area of social deprivation to another.
Amidst France's banlieues, the stories of its World Cup winning stars are therefore clearly the exception. Yet this has not stopped the Macron government presenting the tales of Mbappé or Pogba as the bedrock of a new "black, blanc et beur" myth of social integration. In the hours following France's success in Moscow, a photograph of President Emmanuel Macron cavorting with the two star players in a shower of champagne circulated the globe.
The photograph captured a moment of profound irony. France's success provided the crowning triumph of two of the banlieues' favourite sons. It also represented, however, a significant political defeat for those wishing for government intervention in aid of France's troubled banlieues. In this sense, the contrasting fates of Kylian Mbappé and William Gomis encapsulate for a nation the divided political legacy of France's World Cup winning squad.
Macron's presidency has centred itself around the political slogan "our project is Generation Start-Up." As the French public intellectual Arnaud Benedetti has noted, 'Generation Start-Up' is predicated on a cult of the individual which stresses that with enough hard work, anyone can make it regardless of circumstance. The reverse of this political coin is a nasty culture of victim blaming. If certain sections of society struggle, then, as Macron noted in a speech on the 22nd of May, it is because they are "lazy or people who are nobodies."
An unexpected hazard of Mbappé and Pogba's World Cup success is that they now represent potent political symbols of this "Generation Start-Up" culture. Born in the Parisian banlieues of Bondy and Roissy-en-Brie respectively, they are hard-working young men who have scaled the heights of society. Macron has leveraged the political capital to be made from their triumph, using their examples to short-circuit a broader debate on reforming social welfare in the banlieues.
Mbappé perpetuates the social myth that there is nothing holding France's banlieusards back from succeeding in life. The logic of this argument was on show when Macron invited 1,500 children from France's suburbs to have lunch with Mbappé and Pogba in the wake of France's World Cup triumph. Pointing at Mbappé the President told the children on national television: "Look, you too can be millionaires if only you work hard."
The reality is otherwise. As the French sports writer Johann Harscoët has detailed, of those children from France's banlieues who manage to join the academy of one of France's first division teams, less than 3% will ever receive a professional contract in one of the country's top five divisions. In Mbappé's Bondy, 48% of 18 to 24-year-olds do not have a high school diploma while youth unemployment stands at 37%. In neighbouring Sevran, the prospects are equally dim. Once home to Ivorian full-back Serge Aurier, a survey of 40 local children by the Economist magazine found that 35 of them did not even know what a museum was.
These are the regions which were in most desperate need of the Plan Borloo. A government-commissioned report written by France's former Minister for Town Planning, Jean-Louis Borloo, the Plan Borloo detailed 19 proposals on how to restructure the state's relationship with its suburbs. Presented by Borloo to Macron in April this year, it sought to invest €5bn so as to boost education standards, provide government-funded work contracts and end an era of civil unrest.
The Plan Borloo had been widely acclaimed by academics and economists, who predicted that its measures could ultimately increase France's annual GDP by 4-6%. For Macron, however, talk of state intervention jarred with his emphasis on individual responsibility. Announcing his rejection of the Plan Borloo in a speech on the 22nd of May, Macron instead retreated to the rhetoric of the 'Generation Start-Up' culture. Labelling the plan as emblematic of an "outdated culture of state intervention," Macron went on to insist that "I will cede nothing to the lazy and those who are simply intent on crushing chaos."
In the eyes of many, William Gomis' death is therefore representative of a France in which there are "ceux qui sont tous" and "ceux qui ne sont rien." Those who are "tous," who are everything, are Mbappé, Pogba and Kanté. Those who are nothing are the banlieues' neglected children: William Gomis, Adama Traoré and Théo.
The latter two names continue to serve as sources of rancour amongst the banlieues' marginalised youth. Adama Traoré suffocated to death at the hands of France's police force in 2016, the latter seemingly failing to call for medical assistance to revive the 19-year-old. As for Théo, the 22-year-old was raped with a truncheon by police last February. They are just the latest black youths to be subjected to the banlieues' violent tumults. Look beyond them and you find a list whose names roll on and on: Aboubakar Fofana, Mokhtar Bakli, Bouna Traoré, Ziad Bena…
In this regard, William Gomis' death illustrates the precarious position of young black men in French society. It is a theme that has not passed some social commentators by. Days after France's World Cup success, the former Les Bleus defender Lilian Thuram gave an interview to Libération in which he denounced a French society that continues to label and regulate young black bodies. "To not ruin your prospects as a black man, you always have to give the impression that everything is alright," Thuram noted.
Of greater pertinence to Gomis' case was Thuram's next comment: "the word of one white man continues to be worth more that of three black men in this society." This allegation that black lives are valued less than white ones in France has haunted Berthe's politics in recent years. As Marie Hélène Bacqué of the Université Nanterre Paris-Ouest has noted, Berthe, with its high immigrant population, has continued to lose out to areas composed largely of white males when presenting its candidature for state aid over the years.
In 2009, for example, Berthe submitted an application for social housing renovation funds to the national executive. Ranked as the area most in need of the funds amongst all candidate an independent panel of experts, it nevertheless found itself losing out to the predominantly white areas of Nice and Aix-en-Provence. This sentiment that white lives are afforded a political premium has not been minimised by the Macron government. In the aftermath of Gomis' death, Prime Minister Édouard Philippe refused to divert a pre-arranged visit to local enterprise in Toulon in order to travel to Berthe.
In his novel Midnight's Children, Salman Rushdie describes how the lives of a generation of children born on the exact midnight stroke that gave India its independence in August 1947 magically come to mirror the fortunes of the new state. As, on the stroke of midnight, Kylian Mbappé lifted the World Cup trophy into the cold St. Dénis air whilst William Gomis lay bleeding on a housing estate's tarmac, France discovered its own midnight children. In Mbappé and Gomis, the nation has figures whose contrasting fates provide an allegory of a society's political fortunes. For once, the sound of gunshot fire in one of France's forgotten banlieues seems likely to echo across a nation.