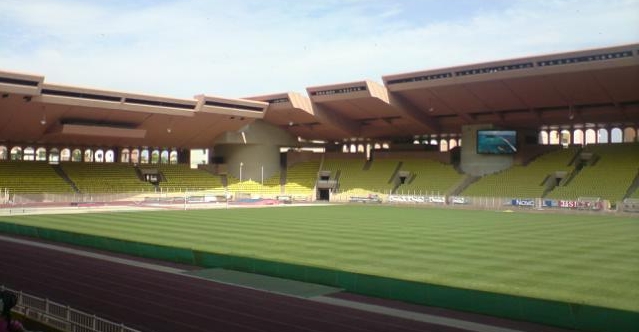 FEATURE | Leonardo Jardim's 5 greatest achievements at AS Monaco
With Thierry Henry's debut at the helm of Monaco on the horizon, there is just enough time to look back at the many achievements of the club's former boss Leonardo Jardim. It is with a heavy heart that we say farewell to the Portuguese head coach who will likely be pitching up somewhere else in the near future but here are his five greatest achievements with the Principality side.
1 | The Ligue 1 title win
Could there be any greater achievement? Many thought that nobody would ever break the iron grip that money-bags Paris Saint-Germain had on the L'Hexagoal trophy but in the magical 2016-17 season, AS Monaco did just that.
A combination of experience, youth and expert coaching, the team marched on to a staggering 95-point total where they failed to lose a single game after December 21st. In fact, even more impressively, they won 12 straight games with PSG breathing down their neck to close out the season, whilst still being involved in three other competitions.
To motivate a side to beat a superstar team, maintaining a very high level of performance throughout a gruelling nine-month stretch while playing entertaining football should not be underestimated. Jardim crafted this squad to perfection, found the formation that suited them all and did what many thought would be almost impossible.
2 | The best attack in Europe
You might not think it, but many saw Jardim as a defensive coach in his first few years at Monaco. As he settled in, the team were known to be stubborn under his stewardship, while growing slowly on the offensive side of the game.
That image went right out of the window in that title-winning season, where they netted 159 goals in all competitions. Across the 63 games played, that is an average of just over 2.5 goals per game, which is an outstanding achievement for any team in any league, not just one that beat the totals of the likes of PSG, Lyon, Manchester City and Borussia Dortmund.
They were Europe's real entertainers in that season and it's easy to see why. Jardim allowed his creative players to express themselves, encouraging them to create in the final third and the rewards were there for anyone willing to get a ticket.
3 | Champions' League competitors
The great myth of France being a farmer's league was almost entirely sniffed out during the 44-year-old's reign at the Stade Louis II as he made his side competitive in Europe's grandest competition.
Back in the 2014-15 campaign, they knocked out Arsenal in the Round of 16 with a blistering counter-attacking performance at the Emirates, with even Dimitar Berbatov getting involved in the goals. Added to that, they only lost 1-0 on aggregate to eventual runners-up Juventus and even had the chances in the second leg of that tie to cause an upset.
Two years later, they cruised out of a sticky group which included Tottenham Hotspur, Bayer Leverkusen and CSKA Moscow before defeating Manchester City in one of the best two-legged ties in Champions League history and knocking off Borussia Dortmund before they hit s brick wall in The Old Lady yet again.
A Ligue 1 side other than PSG were finally credible in the Champions' League for the first time in just under 10 years and that really established that Jardim's good work with Monaco translated on a continental scale, rather than just a domestic one.
4 | Recycling a team
Can you think of another manager who had almost the entire spine of his squad sold, only to come back two years later to win the league?
In the summer of 2015, Monaco lost Layvin Kurzawa, Anthony Martial, Aymen Abdennour, Yannick Carrasco and Geoffrey Kondogbia, all high-quality, integral players to the team at that time. It allowed him to blood in some youngsters, they added a few players and managed to become even greater than they had before.
Even after the summer of 2017, where they lost Kylian Mbappé, Benjamin Mendy, Bernardo Silva and Tiemoué Bakayoko, they still managed to finish second in the league. Not many have had so much taken from their core group and recovered so gracefully, but Jardim was a master at getting on with business, trusting his players and succeeding again.
5 | Nurturing young players
This will likely be the achievement that Jardim himself is most proud of – the fact he allowed so many young footballers to grow under his guidance.
We all know the big names like Mbappé, Thomas Lemar, Fabinho and Bernardo Silva – player's that he plucked from obscurity and turned into some of the world's best. Yet he also helped guide those on the fringes. Look at a player like Rony Lopes, who came on strides last season having been unimpressive out on loan – back under the tutelage of Jardim, he has turned into Monaco's  most important player.
Eight players either 21 or under have turned out for Monaco this season, how many other coaches would be brave enough to put that much trust in so many young players at the top of the footballing pyramid, with a smattering of older heads sitting on the bench?
The honest answer is not many and his legacy has not just affected Monaco's long-term future in the most positive way possible, but plenty of the second-tier sides in Europe desperate to emulate it.