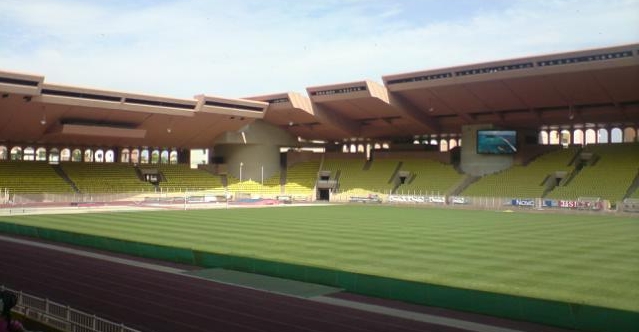 FEATURE | Patience or Petulance? Football at a Crossroads
When I first heard the news of Leonardo Jardim was about to get sacked by the Monaco board, I asked myself: where is football headed? Is it headed towards a win-at-all-cost strategy where results need to be delivered straight away in order to please the shareholders or should football be more patient, in nurturing young talent and under the use of apt man-managers like Jardim, enabling them to blossom in a stress-free environment (very much like the very often empty Louis II stadium at Monaco)?
Of course, big clubs tend to opt for the former strategy as a lot of money is invested into football clubs (acquiring the shares, transfer fees, players' wages, running costs of a club like the academy etc.) and shareholders usually want success instantly. But what happens when most of football is being run by very rich men (as it seems to be the case nowadays), and very little patience is given to a man who has nurtured one of the finest young sides of the decade?
I don't need to remind anyone that Jardim broke PSG's stronghold on the Ligue 1 title by being the only either side to have won the title since Montpellier back in 2011/12 and reached a Champions' League semi-final the same season (something PSG are yet to ever achieve).
Sure, Monaco sold all their players. Well what did you think was going to happen? That the likes of Bernardo Silva, Lemar, Fabinho (he could be loaned back to the club in January, it's not like he's an essential part of Jürgen Klopp's plans in Liverpool's current season) and Mbappé were sold comes as no surprise as the strategy was always to nurture the youth and sell them when they became red-hot. Sacking Jardim shows a two-faced profile from the Monaco board, that will erase all the sympathy points they've been getting from observers worldwide for its friendly and academic approach to world class football.
Let's take the matter further now shall we? Having just finished a book on Barcelona (The Barcelona Legacy by Jonathan Wilson, if you like your football tactics, you should read it) and the way football should be played or how a football club should be managed considering its historical identity, shouldn't more clubs be wary that producing the youth of tomorrow involves a lot of things that money can buy, training infrastructures etc. The non-liquid vital component of development is talent. It's been glaring for all to see that sometimes, the quality players just don't come out of the academies for a given generation.
Belgium fans had to endure many long summers without their national side competing at the Euros or the World Cup for over a decade. Problem? The players weren't good enough to get out of the UEFA qualifiers. Since managing 3rd in Brazil 2014, Holland haven't qualified for a major tournament since (and Euro 2016 expanded from 16 to 24 teams during that time!). What's going on here then? Maybe the quality players got old/retired and the new generation is nowhere near as good as its predecessor?
Maybe Germany's World Cup group stage exit in Russia wasn't due to a ridiculous jinx following World champions getting knocked out as soon as they start defending their title 4 years later, but a consequence of character players like Philipp Lahm or Bastian Schweinsteiger being replaced by shy, spineless youngsters unable to become "dressing room players"?
Maybe Dortmund made a serious mistake in sacking Thomas Tuchel for Peter Bosz. Yes, he got them to the Europa League final, but Ajax are still one of the few football clubs that promotes its academy and doesn't mind losing gifted products of this academy to foreign clubs for a lot of money. Dortmund just isn't the same kettle of fish; they need results to get into the Champions' League year-in, year-out. Not Ajax. (One side that is ironically giving youth its chance is PSG: at this moment in time, 3 academy players have totalled 9 games for the side.)
We can take this discussion to an even bigger stage: maybe Bayern's woes are due to relying on an ageing squad and that their big summer transfer was Leon Goretzka? Maybe Barcelona are losing their identity (according to naïve comments from observers) because replacing Xavi, Busquets and Iniesta is not that easy…
The point of all this being that nurturing young talent demands patience but in order to produce an impressive generation of talent, you have to possess a huge slice of luck too. For clubs, having the right scouts is essential to form a solid squad, but delivering this every season can be tricky, with all the top clubs after quality youngsters. Maybe there aren't enough of them to please the G14 and the chasing pack? Let's think about that before pointing fingers and sacking managers. Of course, who has the time?
Still, this column wishes the best of luck to Thierry Henry. Not sure what he can do to better Jardim's stint at the club though…