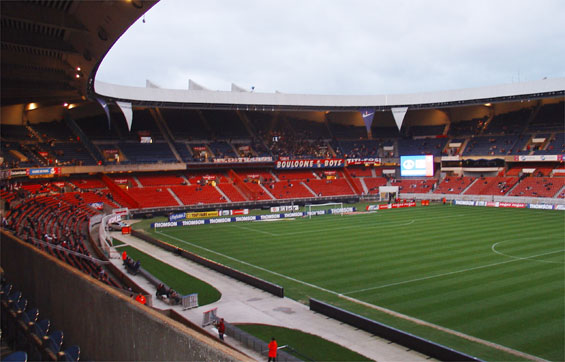 FEATURE | PSG 6-1 Red Star Belgrade – 5 things we learned
We take a look at five points of interest following PSG's 6-1 thrashing of Red Star Belgrade in the Champions' League last night.
1 | Neymar is incredible (when he's in this kind of mood)
What a player. What an incredible player Neymar is when he really gets into one of his moods. Last night, he was sensational, scoring a hat trick and making some extraordinary passes. Yes, people may point to the fact it was "only Red Star" but you have to beat what's put in front of you in the Champions' League. Neymar wasn't disrespectful like he has been accused of being in comprehensive wins in the past, he was professional, efficient and just a joy to watch. It was a mature performance and showed that he can be the creative force in the team. The next challenge is to show the world that he can carry this form on in the Champions' League against the likes of Napoli and Liverpool, their more immediate challengers.
2 | Marco Verratti makes a big difference in this team
If it wasn't for Neymar putting in a superb performance, Marco Verratti would have won the Man of the Match by a landslide, because while he doesn't always get the attention as some of his team-mates, he makes such a difference in this team. Against Liverpool, PSG were craving a midfield presence who could control the ball and just dictate the tempo at which they play at and while yes, they ran at their own pace today, the influence of Verratti was clear to see. He prevented Neymar from having to drop deep to be the deeper creative force as Verratti was there to fill that gap. He passed the ball calmly to whoever was in advanced positions and started attacks, but never lost his discipline at crucial moments. A very impressive performance from a very important part of this PSG team.
3 | Thomas Meunier is the best full back at the club & it isn't even a debate 
As popular as Dani Alves is, he isn't the same player he was a few years ago. Father Time has caught up to Alves and the one positive from PSG's point of view is they have a readymade replacement – someone who is already undeniably better than him! Few could argue that Thomas Meunier is a top player, and yesterday's performance – especially in the first half – proved that he has the perfect mix of mentality and ability to be PSG's regular right-back. Mentality? Well, he could easily have taken this game as a stroll but the Belgian always looked to get into the right position and took the game as seriously as he would any other. His assist for Di Maria's goal was superb and overall it was another good performance from the person who should be occupying the first choice spot in his position for the club in the long run. 
4 | Thomas Tuchel managed to bring a mature performance out of this team
One criticism of PSG in the Champions' League in the past few years has always been that they lack the intensity and mentality to go far and put in some good performances along the way. Sometimes, the likes of Neymar have been accused of being a tad bit complacent, but today was a different story. There were no flicks that were pulled off for show, or disrespectful showboating, it was a professional and impressive showing. It may seem like a minimum expectation for a top side like PSG, but when you see how they performed against Liverpool, this was a massive improvement. It left people talking about the team in a positive way as opposed to trying to find faults in what they've done. Keep this kind of game up, and they'll probably be considered challengers.  
5 | Without the PSG Ultras, the Parc des Princes is awfully quiet
Away from the action on the pitch, it's worth noting that the PSG ultra section behind the left hand goal (from the cameras position) was empty tonight following a UEFA ban after throwing flares onto the pitch last season against Real Madrid. It may only seem a minor detail, but the atmosphere in what is usually a rocking Parc des Princes was subdued tonight, mainly because of the absence of the club's beloved ultras. It's always good to hear the noise made from that stand and the game last night did miss the songs. You'd hope for the next home game that the ultras are back at full voice, because it really can be an intimidating place to play when they are in top form.