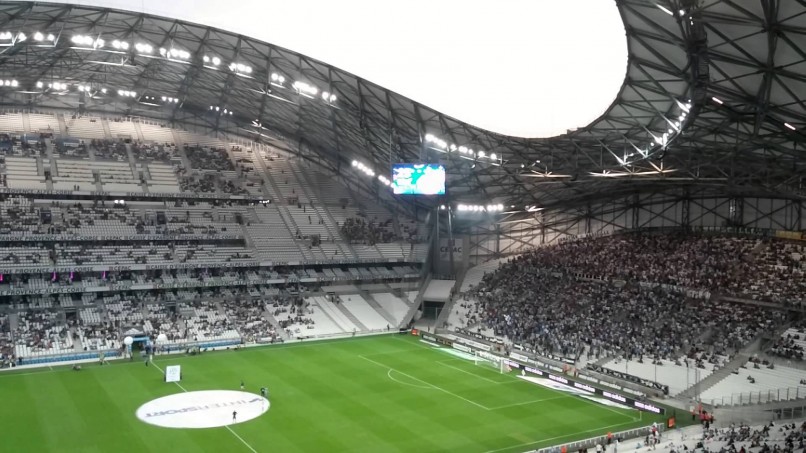 Paris Saint-Germain don't handle change well. In nearly eight years of QSI rule, PSG have rarely deviated from linear and now engrained ideas; throwing vast sums at celebrity forwards and pandering to their whims, naively persisting with one dimensional possession-based football and indulging in rampant short-termism. Although this philosophy rapidly brought swathes of domestic trophies, in retrospect it also saw the team plateau just as quickly. Paris may be at last starting to change under Thomas Tuchel but, as this week underlined, their project finds itself in a state of flux. For the club to get the success it craves, it's becoming clear that PSG will have to find a way to break the habit and finally accept that uncertainty.
At first glance, the last few days seemed to encapsulate the now almost clichéd PSG narrative, as the club were unable to divert from an underwhelming European display by effortlessly dispensing with a key Ligue 1 rival. Julian Draxler's injury time tap-in sealed a 2-0 Le Classique win at Marseille and equalled both the capital club's best start to a Ligue 1 campaign and Tottenham's record start to a 'Big 5' league season. Wednesday's 2-2 draw at home to Napoli nevertheless remained the focus.
Despite Angel Di Maria's curling injury-time equaliser at the Parc des Princes, the team's performance mirrored similar recent European struggles in failing to compete with an unspectacular if effective Real Madrid in March, drawing with Arsenal and Ludogorets to finish their group second the year before and previous limp exits to Barcelona and Manchester City. Paris were laboured and uninspiring, but individual quality went some way to recusing the situation, as it so nearly did in the 3-2 loss at Anfield last month.
Although league results have been superb, this disjointedness and lack of cohesion has characterised Thomas Tuchel's team throughout the campaign. With Di Maria at peak individual form, squeezing him between Neymar, Kylian Mbappé and Edinson Cavani has proven problematic. The Argentine has been used on both flanks in a 4-2-3-1, which can leave the midfield pair exposed, in central midfield in a 4-3-3, which only serves to keep Neymar, Mbappè and Di Maria out of what Tuchel sees as their best positions while exposing the flanks, and even at wing-back in a 3-5-2, an experiment abandoned at half-time against Angers in August.
Unsurprisingly the 4-3-3 used almost exclusively by previous coaches Unai Emery, Laurent Blanc and Carlo Ancelotti has seemed the most natural fit but, given the clear need to evolve, relying on those engrained processes which have only got the club so far would be counterproductive.
Nevertheless, PSG's win in Le Classique does represent progress under Tuchel. A burgeoning versatility has bred a glacial move towards three central defenders as well as both a more aggressive press on occasion and, as was seen at the Vélodrome this weekend, an ability to remain compact and close out games. Nevertheless these experiments were yet to yield much meaningful success until the overtly professional win on Sunday night.
With the lack of consistent competition at the summit of Ligue 1, Paris have struggled to hone their defensive rigour and game management, as was evident against Liverpool in September. PSG's plan for the Vélodrome however, in an oppressive atmosphere against a competitive side, was to hold their shape, remain compact and take their chances when they came. Unusually for Paris, it was the quintessential conservative away performance, both goals coming from counters in an otherwise slow and uneventful meeting, rather than overwhelming their opposition through sheer weight of quality players; something manifestly not possible in the Champions' League later rounds.
While it's likely PSG would have triumphed at least as comfortably playing their usual style, the willingness to dabble in footballing pragmatism, and cultivating an ability to do so against tougher Ligue 1 opposition, marks a small but meaningful step away from their usual short-sighted, haughty over-confidence.
Tuchel has made quiet but definite progress in other areas too. Mbappé, scorer of the first goal, and Adrien Rabiot were left on the bench as punishment for arriving late to a team meeting. A decisive and surprisingly rare move from a PSG coach against the player power that has conditioned the club since Zlatan Ibrahimovic's arrival in 2012. Meanwhile Tuchel's move towards three at the back, a system used effectively here, is slowly taking hold and long neglected academy products are garnering meaningful game time under the German; 19-year-old French defender Stanley Nsoki impressing from the start at the Vélodrome.
Despite the progress being made, more difficult battles lie ahead. QSI's transfer policy remains horribly lopsided with central midfield and defensive areas long overlooked for serious investment, moving away from Edinson Cavani, now 31, as a focal point may prove tricky while Paris still rely too heavily on their stars to save them, Mbappé's entrance on Sunday being largely responsible for their second-half gear change.
More pivotal however, will be how QSI and club president Nasser Al-Khelaifi handle these growing pains. Undoing years of bad habits is, as Tuchel seems to acknowledge, a slow process and with the team now faced with a drop into the Europa League, which may prove ultimately positive for the club in gaining valuable experience and perhaps a European trophy, the urge to react may be difficult to ignore for the club hierarchy given their obsession with the Champions' League.
Unlike his predecessors, Thomas Tuchel is making subtle, yet tangible progress at PSG. To benefit in the long term all the club hierarchy have to do is follow suit and evolve but, unfortunately for all concerned, the breaking of that particular habit won't be down to their German coach.
1 | Lyon have shaken off their heavy defeat to Paris Saint-Germain in admirable fashion, at least domestically, with comfortable wins over Angers and Nîmes seeing the Rhône club continue their push for the top three. Not all is well at the Parc OL, however; Memphis Depay, having come off the bench to notch his second goal in as many matches, was incensed over not having started. "I am fed up with this situation. Last year, I thought I had a great season. Great players play all matches; this is the fourth time I have found myself on the bench… I deserve better. A player like me deserves more respect." Bruno Génésio has his faults, but picking players on merit has always been one of his strengths, and it's easy to see the manager's logic in keeping the Dutchman in reserve given his frequent lack of effort. If Depay can be the player that he has been for his country of late, and that he had been for Lyon down the stretch last season, he is beyond doubt the talent which he proclaims himself to be. If not, however, he is best served by letting his play speak for itself.
2 | Montpellier's 3-0 win over Toulouse ran their record in their last four matches to three wins and a draw, with nine goals scored and just three conceded. The club are now comfortably third, and their summer signings have been at the heart of it, with Damien Le Tallec's presence in midfield offering more freedom to Ellyes Skhiri and Florent Mollet's creativity fueling the physical dynamism of Andy Delort and Gaëtan Laborde. All four have impressed at various points in their careers, but their work-rates and talents have arguably never been as well-used as they are currently under Michel Der Zakarian, and Montpellier (whisper it) now look an unlikely challenger for the Champions' League.