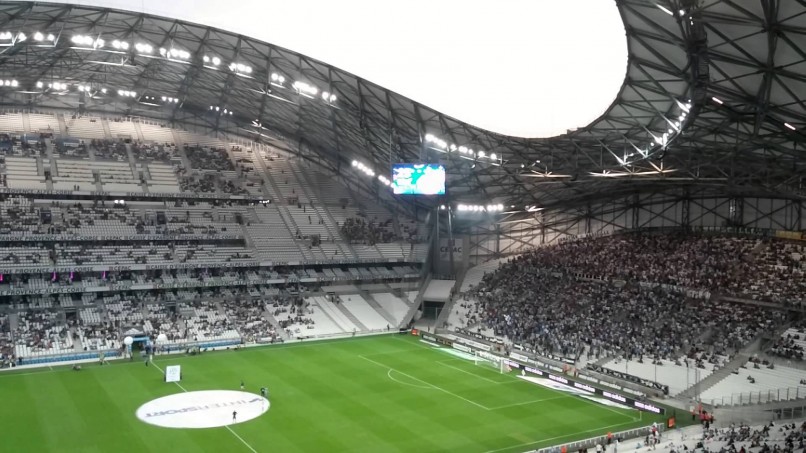 It wasn't supposed to be like this, the Frank McCourt era at Marseille. The American's purchase of the club, combined with the arrivals of Rudi Garcia as manager and Andoni Zubizarreta as Sporting Director were all signs of true ambition. McCourt may lack the bottomless wealth of the Qataris in charge of Paris Saint-Germain, but he also seemed to want to establish France's best-supported club as an entity unto itself. His model was success in the now; there was no suggestion of Monaco's buy low-sell high philosophy, nor of Lyon's patience with academy players.
Luiz Gustavo, Adil Rami, Dimitri Payet, Steve Mandanda, Kevin Strootman: these were veteran, decorated players, a team for the now, not some idealised, prospective future. Nearly two years on, however, things have turned sour, with no real way forward given the club's means and the way that "win-now" squad has hindered much of their ability to have any sort of flexibility in the transfer market. Wednesday evening's defeat to Nantes was Marseille's sixth of the season in the league; they lost only five matches in the entirety of last season, and even that wasn't enough to return to the Champions' League, a stated aim of McCourt's project.
The problems plaguing this side are many, but the one that stands out most clearly is the rash of goals which they have conceded: 25 in the league, and December has only just begun. Only Dijon (16th) and the bottom two sides, Amiens and Guingamp, have conceded more. A lengthy injury absence on the part of Rolando has been a key part of Marseille's struggles, as has the fitness of Rami, who has regularly shown a combination of his age and a summer exerting himself with his country at the World Cup (albeit not on the pitch) has been problematic.
It is not just in the league, however, that Marseille have struggled; the team have conceded thirteen goals in five matches in the Europa League and were eliminated with a match to spare from a group that was not, to be fair, the easiest, with Lazio and in-form Eintracht Frankfurt proving capable opponents. However, for a team that impressed in a way few would have thought possible during a memorable run to the final of last year's tournament, one point from five matches represents a near-total capitulation.
The defence has been the biggest issue, and it was on display to an embarrassing degree at the Stade Beaujoire. Admittedly Marseille might have earned a point on another night, with Nantes centre back Nicolas Pallois hacking clear a near-equalizer from Gustavo late on, but Marseille were cut to ribbons on the margins, with Lucas Lima thriving in an advanced role on the left and Gabriel Boschilia similarly impressing on the opposite flank. On the evening, there were certainly individual mistakes, with youngster Boubacar Kamara losing Boschilia for the winner, and Lima skipping his way past Rami too easily in the build-up to it, but does Garcia, despite his achievements to date, deserve a share of the criticism as well?
Marseille suffered through three heavy losses to PSG, Montpellier, and Lazio a month ago, and Garcia, frustrated with the ability of his attack-minded full-backs, Bouna Sarr and Jordan Amavi, to track back, opted to play a back three from that point on, a system which was deployed again in Nantes on Wednesday. A back three has many benefits, and Montpellier, Strasbourg, and Nice are among the sides in France that have made great strides this season in using that shape, which allows two strikers to complement each other without sacrificing width or numbers in midfield.
It also, however, requires a great deal of mobility and positional nous on the part of the two centre backs not deployed centrally. Rami is a decent defender, but to call him static would be an understatement; Kamara on the left is an intriguing talent, but still a teenager and can hardly be reasonably expected to grasp the intricacies of a system in which he has barely played. Kamara, however, is hardly the only personnel issue vis-a-vis Garcia's application of the system. In playing Bouna Sarr and Lucas Ocampos in the wide roles, he has not, like Montpellier (the excellent Rubén Aguilar and Ambroise Oyongo) or Nice (Youcef Atal) deployed players who are naturally attack-minded full-backs in these roles, but used converted wingers instead.
Sarr has admittedly impressed at times this season as a right back in a flat back four, but playing behind a midfield three and a winger had given the former Metz man far more protection. Hiroki Sakai and Jordan Amavi are both more natural fits in those wide roles, but both, despite having been important players last season, have been little-used in this system, save Sakai (who was injured for this match) making the occasional appearance as the right-sided central defender.
There have certainly been other issues dogging Marseille this season as they try to get back into France's top three. There was the summer's quixotic pursuit of Mario Balotelli (which now looks as if the club have dodged a bullet), and the failure of any of the three summer signings to really settle, with Duje Caleta-Car, added to bring depth to the defence, in particular having underwhelmed. Steve Mandanda and his deputy, Yoann Pelé, are also getting no younger, something which particularly stings when one sees the good form of former backup Édouard Mendy with Reims, but Garcia, as his record indicates, is a resourceful manager, or, at least, he can be one on his day.
Marseille, despite their recent stumbles, are hardly cut adrift in the race for the top three, — their attack is France's second-best — there is still plenty of time to recover, if only Garcia would set out his stall in a more ordinary way. A move back to a midfield three and a back four, with Morgan Sanson, who was excellent on the night, regularly included will reinstate the sort of defensive solidity that, while it may not remind anyone of Garcia's great Lille sides, will, given the variety of attacking weapons at his disposal, allow the southern side to keep up the pressure on the top, with each of the teams ahead currently ahead of them having their own foibles. The summer may not have been kind to Marseille, but the tools are there to make the winter offer no small degree of consolation, if only the manager could end his own season of discontent.
1 | Having dropped points their first points away to Bordeaux on Sunday, PSG are now winless in two as a stoic Strasbourg emerged with a draw from a boisterous evening at Stade de la Meinau. Just like last season, the hosts led; PSG fan Kenny Lala's penalty forced the halftime introduction of Kylian Mbappé. Neymar injured, the Frenchman took charge, drawing a reckless Lala challenge – Edinson Cavani crashing home the resulting penalty. Adrien Thomasson thought he had made it two wins from two consecutive visits of PSG, only to be belatedly given offside. PSG are yet to win at the Meinau since Strasbourg's Ligue 1 return, their ferocious support could again be key for the survival.
2 | After promising much, Bordeaux were heading for another transitional season as Gus Poyet was sacked for publicly berating his board over transfers. However, now coach Éric Bedouet and General Manager Ricardo Gomes have settled into their unorthodox partnership, Les Girondins are improving. A flagging Europa League campaign has been salvaged while a deserved point against PSG this weekend followed an credible draw at Parc OL; a late Wednesday win over St Étienne their latest impressive display. With François Kamano ably assuming Malcom's mantle and new Brazilian international defender Pablo in the form of his life, their fresh-faced American owners have much to build on. A place in Europe could again be theirs.
3 | Rennes sacked Sabri Lamouchi on Monday after a 4-1 home loss to Strasbourg. Despite the disastrous defeat the decision may prove rash, Lamouchi seemingly a victim of his own success. Despite a lower mid table position, the top 8 remain in reach despite a youthful, inexperienced team unsurprisingly struggling with a draining Europa League schedule. Despite some poor displays, last season's successes, in finishing 5th, deserved more respect, while Europa League knockout stage hopes endure and another top six finish remains possible with a talented team and Ligue 1 being so tight. Despite a 2-0 win at Lyon yesterday, the Rennes' hierarchy may come to regret their decision with their club again, in some respect, back to square one.
Results: Amiens 0-2 Monaco, Nice 0-0 Angers, Montpellier 0-1 Lille, Bordeaux 3-2 St Étienne, Caen 1-2 Nîmes, Dijon 2-1 Guingamp, Lyon 0-2 Rennes, Nantes 3-2 Marseille, Reims 0-1 Toulouse, Strasbourg 1-1 PSG.