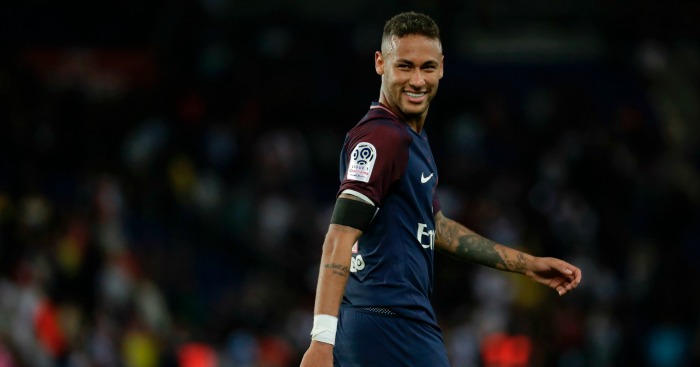 The Opposition | Goal.com reporter Neil Jones: "Liverpool right now are not winners."
Goal.com and Liverpool correspondent Neil Jones sat down with Get French Football News to look ahead to tonight's fixture vs PSG.
First – a quick side question – what is your understanding as to why Fabinho has not received any first team minutes yet?
It comes down to a couple of things. Jürgen Klopp was very quick in the summer to say that he would need longer than Keita because of the style that Monaco played. He repeatedly said that he played a different type of game at Monaco than what Liverpool play. Whether that is his role in the team, a bit less in terms of moving the ball quickly and high pressing, you guys might tell me different.
Liverpool have also got a number of midfielders as well – it was a case of 6 midfielders for 3 places at the start of the season. I wouldn't expect him to play against PSG, but probably this weekend against Southampton, he would be looking at a debut off the bench. Liverpool have got a lot of games coming up and I am pretty sure that Klopp has full faith in him, it is just a question of when he brings him into the side. Once he's in the team, it's up to him to show that he can't be left out.
Where are Liverpool's weaknesses? What should PSG be targeting?
Liverpool haven't been at their very best in the first 5 games. They have not run over teams and done what we got used to seeing time and time again last season. They haven't yet been able to do that. If I was a PSG correspondent or supporter I would look and say the right-side of Liverpool's defence is very young. We all know the players that PSG can put on the left-side are talented…
Liverpool have a 19-year-old right-back in Trent Alexander-Arnold and a 21-year-old centre-back in Joe Gomez, for all the immense promise and they have been brilliant in their progress, this is a huge test for them and a huge learning curve. Any sort of youthfulness or naivety will be exposed. I think that is where PSG will look to play a lot through. Obviously Neymar, and whoever is going to playing in that support role in behind will be trying to make things happen.
I think Liverpool have missed a killer instinct, they have missed a lot of chances this season. They've beaten Brighton by 1, Leicester by 1, Tottenham by 1 and Crystal Palace by 1. All of those games should have been more comfortable than they were, home and dry by the final 20 minutes & they weren't because they didn't take their chances. The better the opposition, the more likely that this will be punished. If Liverpool miss chances against PSG, with their attacking quality, they will be made to pay I am pretty sure.
If you could swap one Liverpool player out for a PSG player in the starting XI, who would that be?
It would have to be Neymar. As much as style, you can pick styles, Neymar is one of the world's best players. He is a superhuman footballer. Liverpool have got some very, very good players but I still don't think that they have someone on the level of Neymar yet. They are all striving to get to that level, they've got very good team players as well, but Neymar at Anfield would be something special.
Do you worry about, from a manager perspective, taking into account this group and the rest of the competition, Jürgen Klopp's inability to rise to the big occasion and to finish tournaments and big opponents off?
That is the thing that Jürgen Klopp is most aware of in terms of the negative aspect of people's perception of him. He's lost 6 finals in a row, he's lost 3 already at Liverpool. Liverpool as a club have not been able to get over the line. The last time they won a trophy was in 2012. Since then, they have lost the FA Cup final, the League Cup final, the Europa League final, the Champions' League final and they finished 2nd in the Premier League.
This club at the moment is not a winning club, it is a club that gets close, but doesn't get over the line. That is a difficult thing to change. I did an interview that will be on Goal.com today with Gerard Houllier, who obviously is ideally placed to talk about this fixture. He said that until Klopp gets that first one, there won't be that steely belief that he can do it. He pointed back to when he was at Liverpool and won the League Cup, as much as people scoff at the League Cup, he said that we won the League Cup, and then we believed that we could do it.
We knew what it felt like, that it is going to be ok, that we can win this trophy. If you remember, they won the League Cup and then 3 months later they won the FA Cup and the UEFA Cup. I do think that they do need to get that first trophy. Firstly to stop how long ago it was since they last one a trophy, things start to pile up, it becomes a historical thing.
But also to convince certain players that you are not just a player of this level, you can actually go to the top level and win things. Rather than being happy to be in a final. They need to now turn it into something tangible. There is no question that over the last 2.5 years, they have made incredible progress since Klopp has come in. They are a much better team, the club is in a much better state, but now is time to make that count.
Where do you think that Liverpool can get the most joy against PSG? Is the key the movement from Roberto Firmino?
The one thing that is absolutely clear is that when Roberto Firmino plays well, Liverpool play well. I think against Tottenham on Saturday, he was back to something like his best. His touch was better, he was connecting moves. Tottenham gave Liverpool a bit too much space, and he was able to get into positions to receive the ball and once he gets it, he connects with, you look at the pace he has got around him, Salah, Mane, Keita bursting from midfield, he's got genuine options to connect with other players.
I think the threat will come from the space that he creates for Mane and Salah, Firmino's magic is that he enables other players to do what they do. If Liverpool had Harry Kane up front, I don't believe that they would get the same productivity out of Mane and Salah if they had Kane, he doesn't have the same movement and intelligence of dropping into the space. That is what PSG will have to watch out for. Leicester did very well in stopping Firmino receiving the ball recently, and that prevented Salah and Mane from getting in the game, but when they get it right, it can be messy. That is what Liverpool will be looking to achieve.
Quick prediction from you?
I think Liverpool will win, I think home advantage will pay. I think a 2-1, or a 3-2, I think Liverpool will just edge it.
Does that mirror the sentiment of the fans at the moment?
I think they are confident, they will always back their team at Anfield. A few people might have said this is a tough draw, but most will have said let's bring it on. I think Liverpool on a club tradition rises to big challenge. We will see on Tuesday. It should be a belter.