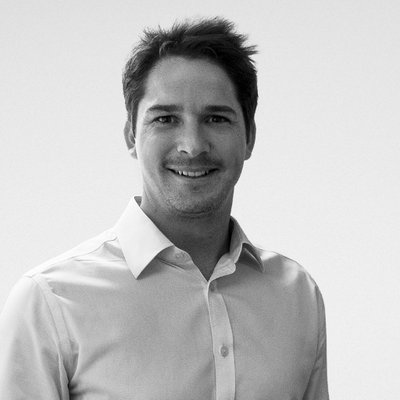 Exclusive | Simon Festinesi: "It is very hard to survive in this business."
Get French Football News had the pleasure of sitting down this week with Simon Festinesi, associate at agency BS & Partners, to look ahead at the summer transfer window in general, discuss how to survive in the world of football agency and to chat about some of his clients, including Jean-Clair Todibo (Barcelona) and Ibrahima Konaté (RB Leipzig)
How did you first begin your career as an agent?
I started a few years ago at IMG, an American multi-sport agency. That's where I met Bruno [Satin], who was head of football agents at the time, and we became very close when we started working together on the project of the Indian Super League. When Bruno then left IMG, I stayed on to work on the project from the inside, while he was there as a consultant. After that ended, he asked me to join him and we've been working together ever since.
What did your work on the Indian Super League project consist of?
At IMG we had a 16-year contract with the Indian federation, and the goal was to improve the quality of Indian football and qualify the national team for the World Cup in either 2026 or 2030. It was a very broad contract with three main projects: one was increasing the level of grassroots football, secondly to improve the professionalism in the national association, and thirdly to provide a good system in which young players could develop and a strong domestic league.
We wanted to promote a competitive league, and we had some very experienced people involved – IMG are also the creators of the Indian Premier League in cricket. The idea was to build this football tournament that would interest the Indian crowds, that would be good enough for the Indian players to improve in, and for it to be interesting enough to develop in the long term – the idea was for it to grow over the years into an important league in that part of the world, rather than be a one-off tournament.
Would you say there is potential for football to really take off there, then?
Of course. People think that in India they're just cricket-mad, but the reality is that they follow every league in football. It's very easy in India to watch the Premier League, La Liga, and even Ligue 1. So many Indians follow these different leagues.
But nowadays now you've moved more into agency work?
I was also doing a bit before, but I was more focused on building the league, as we had to work on all aspects, from sponsorships, to player recruitment, to educating the team owners – we started from scratch, so the teams were non-existent beforehand so we got involved in helping them build their teams.
What does a typical day in the middle of the summer window look like?
There isn't really a typical day, that's why we love doing what we do – you never know what's going to happen. Generally we read the news, take a lot of calls from clients and different people involved at clubs, but the biggest part of the job is putting together information. The more information on the market we have, the better we are.
That way we can understand what people are looking for and we can use our knowledge of the players who are available on the market and make deals happen. We even interact with other agents, as well. It's very rare to have a deal where no other agent is involved. Sometimes you rely on people who are strong in their own markets to make things happen.
Has there been a particular challenge you have faced in this profession?
There is no easy deal! All deals are complex, whether it's the high or low profile ones, and they're becoming more and more difficult. Not just because of the deal itself but also because there are more third parties involved.
Agents are often portrayed negatively in the media and among fans in general, what do you make of this?
I think we're the easy and obvious target. It's complicated, because you do have agents out there who don't have the best intentions at heart and are in it for the short term to make as much money as possible. But when you do that, it doesn't go alongside the interests of the player.
There are a lot of very good professionals, be that in England, France or in other countries. You have people who do work hard, and when you start working with a young player, it'll be several years before you're rewarded in financial terms.
What people tend to forget is that we, as agents, don't tend to get much contractual protection – we can only sign a player for two years at a time. You sign a young player and your only protection is that two-year contract, and you invest a lot of money since following a player can be costly. If a player then takes off and decides to go with someone else at the end of that contract, you're left with no protection even though you've been central to their development.
People associate agents with the powerful ones like Jorge Mendes or Mino Raiola, but what they tend to forget is that they are a very specific type of agents, the so called 'super-agent'. The reality of the business, and for most agents, it's not like that. We could consider ourselves a big agency through Bruno's experience and the amount of deals we're involved in, but our reality is very different from theirs. We're not doing deals that are worth twenty million in commissions every day.
We still have employees to pay and we have to pay the rent – it's a very costly business, and our only way of generating revenue is by getting paid in commissions. We get new clients, we lose some; and the only thing we can do is keep our values and be as professional as possible. As an agency we are able to say no to things if we're not happy with the way they are playing out, even though it would be very easy to accept doing things that are on the borderline. We're very lucky to have that freedom.
The players and their families are very happy when you're there and helping them out with everything, but sometimes they forget that we don't do this for free, we need to pay ourselves at the end of the day. If you divide the commissions over several years of work, suddenly it doesn't look as impressive. There is a small percentage of agents who generate most of the revenue, and the reality is that the majority are struggling; it's very hard to survive in this business.
French players seem to be leaving Ligue 1 at an increasingly young age, what effect does this have?
They're all looking at Ligue 1, all the clubs have scouts at games. Not just the English clubs, the Italians and Germans are very good at scouting as well. Most of the time, though, when you see clubs being linked with players because they've sent their scouts to a game, all the big clubs will have been there anyway. Not because they're scouting that specific player, but because they have the network of scouts to do so.
France has a very strong reservoir of players, but it's also because they're given the chance to play first team football from a very young age, compare to other countries. French clubs don't have the financial capability to attract experienced players, so then you have to rely more on youngsters. You can see that the '97 and '98 generations are very talented, and the next ones coming up look like they will be just as good, if not better.
One of the players in that upcoming generation is a client of yours, Jean-Clair Todibo. Having arrived at Barcelona in the last window, will he go out on loan this season?
It's hard to say, it depends on the possibilities for him at the club. What's obvious is that a player of his age needs to play regularly. If he's among Barcelona's top three or four centre backs and they decide to rotate, as well as him training every day with the best players in the world, that looks like a good project for a young player. However, if they decide to stick with their two main centre backs for the whole season, then obviously it's best to go out somewhere to play regularly.
As long as this isn't clear, it's hard to tell. Barcelona know they've got a strong asset in him, it's in their best interests to develop him the best way possible. At the moment, they're short on centre backs, but if they do sign one, then things might change.
On the other hand, another one of your clients from that generation is Ibrahima Konaté, who is getting a lot of game time in a top division by playing at Leipzig.
When we collectively made the decision, when he left Sochaux, to go to Leipzig, we knew that that club's policy was to give younger players their chance. There was a lot of interest in him, but we knew that by going there he would very quickly have the opportunity to actually play. He wouldn't be just another young player – now they're playing with him and Upamecano and have the youngest partnership in Europe playing in the Champions' League. If you're good enough, you're old enough.
The choice was a very educated decision, knowing that that club in particular would give him the platform to play very quickly, and so far we've been proven right. Ibrahima's one of the most impressive players in terms of mentality and his work ethic is brilliant. He knows what he wants and where he wants to go, and what he has to do to achieve that. It's a pleasure, as an agent, to be able to deal with players like that.
At the moment he's enjoying his football and playing regularly at the highest level, so what else do you need?
The market in terms of centre backs is also going to be quite interesting this summer, because now you don't have that many top quality ones that are available. That's why Todibo was snapped up, and why Konaté is being looked at by a number of clubs – and you have a lot of speculation.
What do you make of Real Madrid's busy start to the window?
We know the sort of players they're usually after, the Galacticos type, but they've not been able to do that in the last few years. We know that they're going to go after one of the PSG boys, I don't know which one though. When a club has that much money to spend, it can really shape the market and have a domino effect.