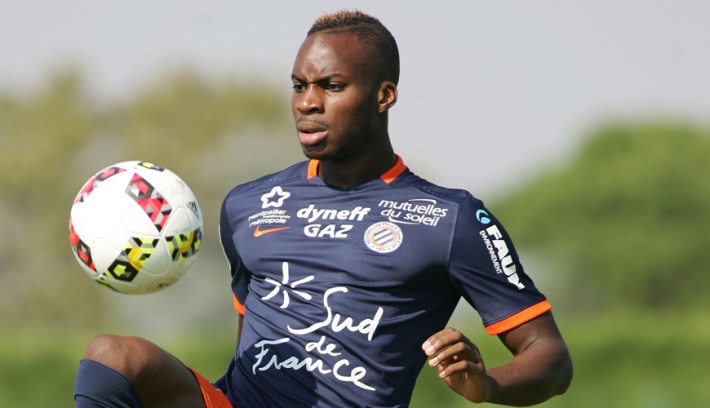 SYLLA SPEAKS | Episode 1 – Yacouba Sylla previews AFCON 2019 for Get French Football News
On Friday, the 2019 African Cup of Nations kicks off at the Cairo International Stadium as Egypt take on Zimbabwe. Throughout the tournament, Strømgodset IF (Norway) midfielder Yacouba Sylla will share his analyses exclusively with Get French Football News, drawing on his own experiences with the Malian national team.
Since November 2017, the former Aston Villa and Rennes man has not been selected for his country, despite his run as captain of the side for the previous year and half. Today, we preview some of the action, discuss the situation of Mali's national team as well as his own exclusion from the tournament.
As a consultant for Get French Football News for the duration of this year's AFCON, what are you hoping to pass on to our readers?
It's an opportunity for me to experiment with a new side of football and share my opinions on a number of topics during the weeks ahead. I have participated in the Africa Cup of Nations on two occasions. I can share my experience.
What makes AFCON stand out among other major international tournaments?
AFCON is one of the more festive competitions, along with Copa America. There is a popular enthusiasm around football, the king of sports on the continent. Particularly during the tournament, in the stands and in the atmosphere, there are things you don't see elsewhere.
For distant followers of African football, what should we pay attention to specifically during the tournament?
You have to forget the clichés. All teams participating have a chance of winning. For many years now, all of these countries have placed players in major leagues, even if some are lesser well-known. There is quality in every team, including the smaller countries. Don't underestimate anyone. And pay attention to every match because there can be a surprise at any moment. Today's favourite might not be the winner tomorrow.
Are there any teams or players we should pay attention to?
This competition allows us to discover new talents and I think we will find revelations. Of course, the major players from European leagues need no introduction. Beyond that, passionate followers of football will certainly take note of some new talents in each group.
It's an opportunity to discover, and for the players to attract attention from bigger clubs. In almost every team you can find one player who excels in his league, and Africa has the honour of having players of this calibre to represent their countries.
What is your opinion on the changes made to the format, with regards to the calendar (moved to the summer) and the number of countries participating (previously 16, now 24)?
With regards to the number of participants, it gives additional opportunities to countries that have not had the chance to play this kind of competition. In the previous format, the first two of every group qualified, now there is a chance for the teams in 3rd place as well. It used to be we knew the favourites for each group straight from the draw, but now more people have a chance of qualifying which means the group stage will remain competitive until the final matches.
Concerning the calendar change, there are advantages and disadvantages. The advantages are that the players playing in Europe will no longer be penalised by leaving their club mid-season, and clubs will no longer have this excuse for not recruiting African players. There used to always be controversy around signing African players, people would say: "No, we can't take him, we won't be able to count on him during the winter."
The disadvantage is that at this time of the year, in Egypt, the weather will be very hot. And for pre-season with their clubs, players will have to be vigilant because of the physical toll. It makes for long seasons with very many matches, and pressure. Clubs are generally in a hurry to get us back in action and be ready for the league season.
Do you think Egypt will make a successful host?
I think it will be the best organised AFCON of the last few years. Egypt is a big football country, with teams of the highest level in Africa and a renowned league. It has a good economy. They're ready and they have the rigour to organise it well, I have no doubts about it. There have been no problems with construction delays, etc.
Let's talk about the situation of your national team, and your specific case. Why weren't you selected?
The decision was made by the coach (Mohamed Magassouba), that's a certainty. I can't hide behind that. Some things were left unclear, but I don't want to add fuel to the fire. That's life. I give my best every day, every year, to be ready for the call. Furthermore, I was the captain for several years. But for now, let's focus on the competition, on my teammates, to whom I wish good luck.
Other important Malian players were left out or have had complicated situations in the last few years (Yves Bissouma, Cheick Diabaté, Mamadou Samassa).
Yes. In every national team there are cases that are more or less handled poorly. But you have to surpass that and prioritise the country. It is an important competition for our country and am I the first supporter. Others might react differently. But it is not in my education, in my way of doing things, to say things when a competition is ongoing.
What advice would you give to the Malian players selected?
Firstly, to stay united. In Africa, we don't often have the opportunity to pull together like this. The competition will be long, they will live together for a month. The hardest thing to handle is for players who are not playing, some will be disappointed. The most important thing is to live together well and be in solidarity with one another.
That way they can share any outcome together. They have to be in the same frame of mind and avoid thinking "I'll can make the difference all alone." If Mali wins, it will be their collective victory, not just one player's.
Have you talked to them?
Yes, with some of them. Their preparation was a little perturbed by the off-pitch problems with the FA (Femafoot, Mali's FA, found a last minute solution to escape FIFA's threat of suspension for political interference in football governance). But they are so enthusiastic that they can put that aside, and hopefully the FA will put them in the best conditions.
Concerning these off-pitch problems, where does the responsibility lie?
One thing that people need to know is that in Africa, politics always wants to interfere in football. In Europe that is prohibited, but in Africa, football is everyone's problem. Today, everyone has some responsibility. Sometimes even the players need to avoid thinking of just themselves, avoid pulling the blanket to their side. That's egocentrism. Several nations suffer from this, by having individuals who want to carry the glory alone.
In Mali, it was unfortunate that this sort of situation could still happen in 2019. Mali is a football country, which produces a lot of young players, as proof of our quality. It's a shame that we can't benefit from that because of ego problems. Everyone has a part of responsibility. Today, the problem is solved, at least temporarily. But it can't happen again, it's a disgrace.
The way in which football is organised in Mali doesn't reflect the people's expectations.
Absolutely. Things are hidden from them. There is censorship, and many things happen without the fans' knowledge. But at the top level in sports, just like in life, you should act right.
Is there a unifying role for football for the population in Mali, despite current violent political situation?
I know very well that the country is suffering. Very grave things are happening, there are deaths. There is not enough talk, there are not enough actions, concerning what is happening in Mali and in some other countries every day. There is tension in Malians' hearts and for the players this will be a source of motivation, to help them go beyond themselves.
They can bring joy to the sad people at home, share a moment of happiness. But let me tell you, not everyone is sad in Mali, because we have a beautiful country. For the players, there is a motivation in sharing. They are not just playing for themselves, they are playing for millions of people, their families and fans.
What can we hope from the team?
You can never sell the bear's skin before you've killed it. Mali has played in two semi-finals in the last ten years. But in the last two AFCON's, there were unfavourable events. We can have regrets, because when you don't win matches, you can only blame yourselves. In my first AFCON (Equatorial Guinea, 2015), we were eliminated by a coin toss because we had the same number of points, goals scored, etc.
Something unheard of. I wouldn't wish that for anyone, it's disgusting to go out that way. Still, it's not an injustice: you had the cards to express yourselves, and win matches. In 2017 (Gabon), we lost normally. We played well but lacked efficiency in the zones of truth. I can only hope for them to play the matches at 100%, give everything, and be efficient in front of goal.
Don't drop your heads if you lose the first game, because you can still qualify with only one win. Mali needs to pass the group stage, we expect that. But I won't say we'll win the Cup, even though I would love that, because every team has convincing arguments.
Who's your favourite to win it all?
I'm objective, I won't say Mali because I don't want to give false hopes to the fans. We can dream, but what will we produce on the pitch? The real favourites are the last two champions (Cameroon, Côte d'Ivoire), and the participants of the last World Cup (Egypt, Morocco, Nigeria, Senegal, Tunisia). They have more pressure. Other teams like South Africa will want to challenge the hierarchy, knowing that the hierarchy is just based on numbers and rankings, not who's best. For me, the favourites are the ones did well in the last competitions.