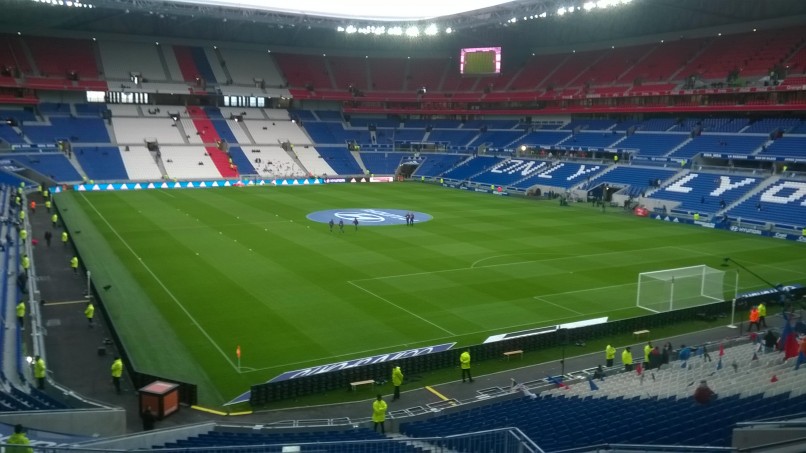 FEATURE | 100 days away from the FIFA Women's World Cup – what to expect from the tournament in France
In 100 days, at 9pm local time, twenty-two women from France and South Korea will step onto the pitch of the Parc des Princes and launch a new case of World Cup fever, less than one year after the Champs-Élysées were inundated by the ecstatic masses. For the first time, France hosts a major women's tournament.
The French team will be hoping to obtain their first international triumph and complete an unprecedented double following their male counterparts' title last summer. Nothing speaks more to their chances than their recent form, having won their last eight matches, including against the likes of Germany, Canada, Brazil, and most significantly, the United States.
The emphatic 3-1 win over the US came in January and confirmed France's ambitions and potential. But the defending champions were playing during their off-season, and they will remain the favourites, as usual. Carli Lloyd, Alex Morgan, and their teammates had gone 28 matches without defeat before that encounter last month.
Of the 24 teams that have qualified, others will also be hoping to take down the American ogre, such as two-time champions Germany, Canada, or England, coached by Phil Neville. Australia and Japan stand as dark horses. The first-timers qualified are Chile, Scotland, South Africa, and most curiously, Jamaica.
France's group is completed by Nigeria, whom they beat 8-0 last year, and Norway. Champions in 1995, they rank only among outsiders this time around. The Nordic side will appear without their Ballon d'Or winner Ada Hegerberg, the greatest absentee of the tournament. The Lyon striker has been in conflict with her national FA since 2017.
Former international Corinne Diacre, also known for being the first female manager in the professional men's game in France, now coaches a French squad comporting of a mixture of experience and youth. Five players including Wendie Renard, Élise Bussaglia, and Eugénie Le Sommer boast over 100 caps each (still short of Lloyd's 266 though!). Younger stars such as captain Amandine Henry, Kenza Dali, or Amel Majri flank them. The rising prospect to look out for will be Marie-Antoinette Katoto, who has only one cap but has scored 62 goals in 72 matches for PSG at age just 20, reminiscent of another famous 20-year old…
The World Cup will largely be hosted by different stadiums from the Euro 2016 selection, and in fact will be visiting historic cities of French women's football. Reims is the first city whose professional club opened a women's team in 1968, before winning five of the first eight league titles. Montpellier launched the professionalisation of the game in the early 2000's, winning the title in 2004 and 2005. Finally, and most famously, Olympique Lyonnais out-invested everyone else and has been reigning national champion since 2007, to which they have added five Champions' League triumphs since 2011.
As the capital of women's football in Europe, Lyon has in fact been rewarded with the hosting of both semi-finals and the final. While it is unfortunate that the country's largest stadium, the Stade de France, will not be in use, the Parc OL will provide a wonderful setting for the July 7th final. It will be an extra incentive for the several Lyon players in the French squad, as well as all those of other nationalities, to shine in their club's stadium.
There could be no better time for France to host the women's World Cup. With the recent blessing of a second world title, the country will not be short on enthusiasm for more footballing exploits. French women's football has known a golden age in the past decade and is only lacking an international trophy in terms of honour.
2011 marked a turn in the history of les Bleues. As they made it to the semi-finals of the World Cup in Germany, they drew massive popular attention. They were everything that the men's team, shamefully humiliated in South Africa, were not: well-behaved and playing well, focusing purely on their football and their intentions. Though they lack medals, they have continued to draw attention at every tournament since. The team tours the country and consistently fills stadiums with enthusiastic and often youthful crowds.
In light of rising investment by professional clubs in England, Spain, and elsewhere, France has an opportunity to secure their position as a European and even global powerhouse. A home win at the World Cup would secure the popularity and future of football for girls and women for longer than any Champions' League dominance or male exploits ever could. There are six friendlies left before the opening clash against South Korea, starting with Germany on Thursday. As we come closer to June 7th, the excitement of club football will give way to a worldwide interest and national frenzy.