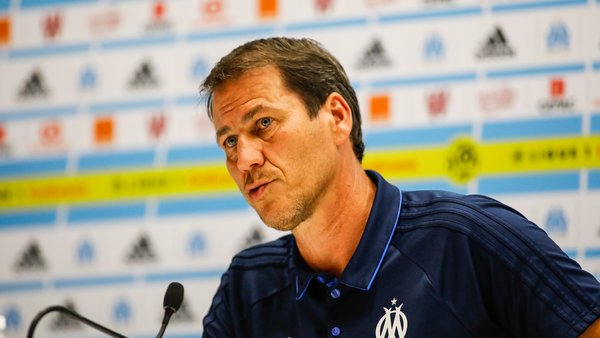 FEATURE | A squad revolution incoming at Marseille?
RMC report that a number of established players in the Marseille squad's futures are on the line after a disappointing campaign to date.
1 | Steve Mandanda
The French international goalkeeper has had a difficult season, despite currently being on a 4-game unbeaten streak. "Il Fenomeno" is someone that OM Sporting Director Andoni Zubizarreta is seeking to place in the summer window, with an approach made for Montpellier shot-stopper Benjamin Lecomte. Mandanda has told people close to him that he is not scared of another goalkeeper coming in to take their place.
2 | Rolando
The Portuguese international central defender has been sitting on the substitutes bench for the last four matches and didn't play until the end of November because of an Achilles injury. He was a hero in the Europa League semi-final in 2018 vs. RB Salzburg, but his contract expires at the end of the season.
Sources inside OM view his spirit to be "irreproachable" – but no discussions have been had about an extension. His departure is almost certain.
3 | Adil Rami
Adil Rami's situation is different, but it is also possible that the destiny of the world champion is far away from Marseille next season. Manager Rudi Garcia once held blind confidence in Rami, but the central defender has lost his place in the starting XI.
The former Sevilla man is working hard to come back to the required level, but the emergence of the dynamic and young central defensive pairing of Kamara & Caleta-Car is blocking his path. Sources close to the player have said that Rami is "determined to win back his starting XI place and to help Marseille at the end of the season."
After the World Cup, an American side approached Rami. But he is especially attached to Marseille and his aim is to qualify them for the Champions' League – as a result, at the beginning of this season, he didn't feel that this was the right time to leave. But the idea of a move to the States was attractive to Rami, especially for reasons concerning his private life.
The question will be asked again in June, especially if Marseille do not qualify for the Champions' League. If OM were able to be part of Europe's elite competition next season, that would be the sort of challenge that would convince Rami to stay put for another year in Marseille, a club and a place that is close to his heart.
4 | Luiz Gustavo
The Brazilian remains dear to fans and members of the Marseille board alike, but the quality of his performances have recently dropped off. This cannot be blamed entirely on Gustavo, who has incessantly been moved from centre back to central midfielder by Garcia who has used the former Wolfsburg man as a plug for the gaps in his starting XI.
Gustavo, who has been annoyed about the lack of commitment shown by some of his fellow team-mates in recent months, is going through a bit of a down period psychologically at the moment. However, OM are still counting on him, despite his recent time spent on the substitute bench.
5 | Dimitri Payet
If Marseille do not qualify for the Champions' League this season, for budgetary reasons, they may seek to rid of Dimitri Payet, who has been the subject of incessant interest from China.
The Marseille captain has received less playing time since Garcia switched to a 4-4-2, but feel good in Marseille and remains convinced that he will recover his place in the starting XI. The way in which Payet has been dealt with by Garcia speaks to a wider policy from the French coach in recent weeks to show that nobody in his squad is irreplaceable:
"I hope that he is vexed and frustrated to be on the bench like Rolando, Adil and Luiz .. I hope that they want to show me that I am wrong and that their rightful place should be on the pitch from the beginning of the match."