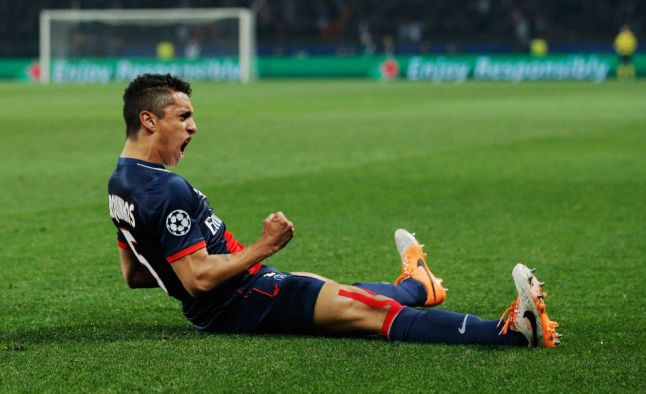 FEATURE | Marquinhos has enhanced his reputation in world football this week, but will eventually return to centre-back
You could say that Marquinhos' season at PSG this term has been a mixed bag in comparison to his previous five seasons in the French capital.
With PSG's continued failure to capture the evasive 'number 6' they want so badly, the Brazilian international has been used as a make-shift defensive midfielder as and when needed.
After struggling to settle into the role in the early part of the season, Marquinhos has developed into an efficient auxiliary for the French Champions.
What is most impressive is that Marquinhos has been deployed there predominantly in both the Champions' League games and the sterner tests in Ligue 1, therefore being thrown into the fire whilst adapting to his new role.
The Brazilian is arguably PSG's most gifted centre-back, so it was a huge sign of trust from Thomas Tuchel to deploy his vice-captain in a more advanced role.
Whilst Marquinhos has competently showed his capabilities in the PSG midfield, there was no prior indication that he was capable of the display that he delivered on Tuesday night at Old Trafford.
After being assigned with the unenviable task of silencing the in-form Paul Pogba, you could be forgiven for assuming that this would present a level of vulnerability for PSG when faced with the threat of Manchester United's talismanic record signing.
The first half began in a tentative fashion, with a lack of real danger in and around both penalty areas. It was evident early on that Marquinhos' role was to track every move of Pogba and nullify the creative threat posed with his supply to the pacey Lingard, Martial and Rashford.
Whilst Pogba rarely threatened in the first half due to Marquinhos' reluctance to give the Frenchman an inch of space, there was a feeling that if Verratti and Marquinhos could collaborate a little quicker in the transition and with the pace of Angel di Maria and Kylian Mbappé waiting in the wings, PSG could cause United some serious damage.
Marquinhos has added other attributes to his game this season as he has familiarised himself with his new role. His on-field relationship with Marco Verratti and another being his proficiency in finding the Italian in pockets of space to launch quick counter attacks.
The start of the second half quickly saw PSG become a little more pro-active in United's half of the pitch and it was soon evident that Marquinhos was using Verratti to build PSG's attacks. The tempo of play in the midfield became faster, more dynamic and PSG began to play more one touch football which ensured that Manchester United's midfield three were unable to gain the upper hand.
Marquinhos and Verratti grew from strength to strength and whilst PSG looked dangerous on the counter attack, Marquinhos continued to stay defensively astute, frustrating the life out of Pogba and ensuring that he could not have the influence he wanted.
PSG's second goal from Kylian Mbappé was testament to the change in approach from PSG's midfield partnership as Marquinhos again won the ball from Pogba then found Verratti with a neat pass. The little Italian then played some nice one touch passes with Juan Bernat, Marquinhos and Presnel Kimpembe, playing rings around the United midfield before a beautifully sprayed ball to Di Maria on the break who then fed Mbappé to finish the game.
It was a wonderful move from start to finish initiated by the Brazilian who looked the most accomplished player on the pitch and in doing so, ensured the frustrated figure of Paul Pogba looked very average on the night.
In truth, PSG were comfortable and United rarely looked like scoring and for a team that played with only one recognised midfielder in Verratti, it made the performance even more impressive.
What was viewed as a frustrating and disappointing January transfer window with the inability to sign a defensive midfielder may just have a different perspective after Tuesday night, if Marquinhos can replicate the same kind of form in the second leg at the Parc des Princes.
Maybe PSG have the man they need to launch a realistic assault on Champions' League glory after all? With the capital club blessed with enough defensive options, Marquinhos has given Thomas Tuchel food for thought in his approach, should PSG qualify for the latter rounds of the competition.
It's unrealistic to see Marquinhos make a permanent switch to the central midfield in the long-term simply because he is too good of a centre back and with Thiago Silva set to end his PSG adventure when his contract ends at the end of next season, the future of PSG's backline will likely comprise of the ex-Roma man and Presnel Kimpembe.
What Marquinhos has done, is enhance his reputation in world football and give Tuchel a fantastic midfield option, should he need it in the future.
For now, more of the same is needed from Marquinhos as PSG look likely to qualify for their first Champions' League Quarter Final since 2016.