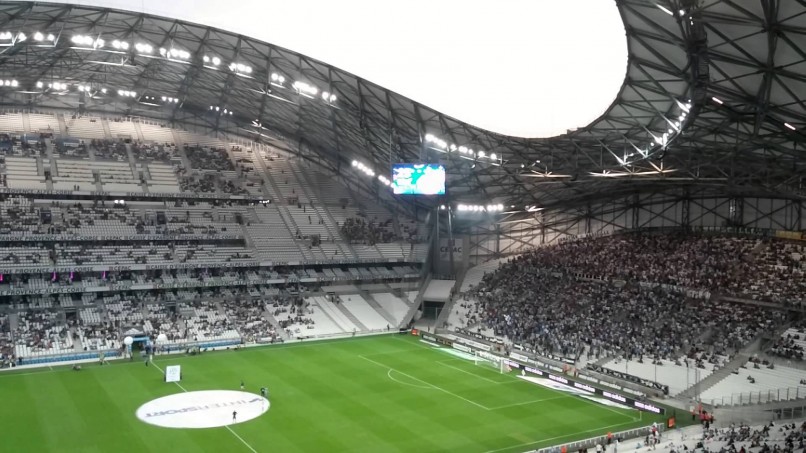 FEATURE | Marseille & the normalisation of crisis
When does a crisis stop being a crisis and simply become the new norm? Since their last trophy win in 2012, Marseille have remained in a state of perpetual malaise, lurching from one disaster to the next. Although a Europa League final appearance coupled with some unplayable Florian Thauvin form last term seemed to signal the end of the longest crisis in football, 2019 has nevertheless resembled a low point in the club's recent history. A January fan banner perhaps summed it up: "Humiliated in Europe, Coupe de la Ligue and Coupe de France. Executives, manager, players. You are a disgrace to Marseille."
In 2016 when OM finished thirteenth in Ligue 1, and fans played the Benny Hill theme from the stands while parading pictures of goats – France's equivalent to 'donkey', this season has somehow been worse. Already losing more games this season than in 2015/16, the drop off from the some intense latter stage Europa League wins has been dramatic. OM have played with no fight, no impetus and no clue all season. The decline of Florian Thauvin's form and the disintegration of Dimitri Payet's after no meaningful attacking summer additions left the team with little quality and even less creativity.
Nevertheless, top three rivals St Étienne's dip in results earlier this year and third placed Lyon's implosion over Bruno Genesio's (non) future inexplicably gave OM a glimmer of hope of Champions League football. At one stage last month they were just 5 points behind OL in the race for third place, OL yet to play both second placed Lille and OM. However, just two wins in seven has seen Marseille's chances evaporate. After last weekend's loss at home to Nantes, a side in mid-table with little to play for, L'Équipe's Monday front page spoke of a 'European crisis' and of OM 'getting scared' after Friday's draw with Strasbourg, which all but ended their hopes of making the top 3.
Although the Champions League was their aim at the start of the season, a Europa league place would have sufficed given the club's financial situation. Get French Football News reported in April that authorities revealed a €78m deficit at the end of last season, which added to existing concerns over FFP. Although third and even fourth may have been beyond reach, fifth place was nailed on to prove European football.
However, Rennes' surprise Coupe de France final win and the fact that none of the top four won the Coupe de la Ligue meant that 5th and 6th places would not equal European football as they have in the last four seasons. PSG's ubiquitous cup success of late had practically assured the top 6 of European qualification. Both cups going to teams in mid table was unthinkable.
Given that after the Nantes loss OM were 15 points worse off compared to last season, when they ended up fourth, and their goal tally of 46 has not been this low since the 1984/85 season when they finished 17th, the fact that they had any chance at all remains something of a minor miracle. Underachievement has become endemic at the Vélodrome this decade.
Since a second placed finish in 2013 after a hat-trick of League Cup wins which ended in 2012, last winning the league in 2010, OM haven't finished higher than fourth and only made it past the quarterfinals of either domestic cup once. Although the club had experienced a downturn at the start of the century, going 15 years without a major trophy, the €180m supposedly invested by American owner Frank McCourt in the last three seasons should have equalled far better results.
Despue publicly supporting president Jacques-Henri Eyraud, McCourt could yet make significant changes to the club hierarchy in the summer. As Get French Football News reported earlier this year, a member of the entrepreneur's entourage claimed that the owner "will do the post-mortem with his teams at the end of the season and take the decisions that he views as necessary." McCourt's displeasure is obvious, RMC reported the American addressed the team before the Nantes' defeat saying: "I am very disappointed by your performances. React. Quickly get back to the level of this club, worthy of this shirt before thinking about your future. I can decide to not let you go elsewhere, even if big offers are made."
Marseille's vociferous and vocal fan groups have also spent the season venting their frustration at the players as well as McCourt and everyone in between. One banner last month read: "A useless manager, a team without balls. Who signed them? The board must resign." While another deemed the leadership a 'bunch of organised frauds'. Chants for the board and for manager Rudi Garcia to quit are common at the Velodrome. Having surprisingly agreed a new contract until 2021 in October, Garcia has been close to a sacking almost ever since. A reported €15m payout needed to remove him and his staff likely keeping him afloat during just three wins in 18 games across all competitions between October and February.
Nevertheless, prospects had threatened to improve thereafter. Underperforming senior players such as Payet, Luiz Gustavo Rolando and Adil Rami were benched much to their displeasure and replaced by ball-playing midfielder Maxime Lopez and Croatian centre back Duje Caleta-Car, both 22, as well as teenage defender and academy graduate Boubacar Kamara. A younger, hungrier side was complemented by the introduction of Mario Balotelli and the Italian's 8 goals from his first 12 games having finally joining from Nice. 'The Champions Project' looked to have finally been revolutionised but OM's run from across 5 wins in 6 featured only marginal improvements and they quickly disintegrated once more.
With no European football, a near €80m deficit and FFP sanctions also possible, this summer will be an uncertain one. L'Equipe reported in April that understandably sales will be central to OM's transfer plans with sporting director Andoni Zubizarreta supposedly 'optimistic' he can make up for the short fall by selling Florian Thauvin and midfielder Morgan Sanson. That may yet prove difficult however.
Although L'Équipe reported that a source close to the club stated that Sanson "will have the most offers this summer. We are hoping for at least €25m, why not €30m. People from the Premier League like him," finding a club to play the 50 plus million for Thauvin that was talked about last summer will be tricky. Although Thauvin has remained crucial to the team this season his individual level has dropped notably over the winter and his agent's inability to find suitors, much to the player's frustration, is hardly surprising given the asking price. For Zubizarreta to make progress the likes of Kamara, Lopez and full-back Bouna Sarr may have to be moved along too. Higher earners such as Rolando, Rami, Payet and even Luiz Gustavo, who last season became the heart of the team but it now supposedly refusing to play at centre back, may have to leave as well.
Although the €200m total initially slated for investment by McCourt in 2016 over four years has nearly been reached, back in October Eyraud insisted that the club will "continue to invest heavily in the coming years." OM and McCourt, he said, are still "in a heavy investment phase," while insisting that they "are here for the long term." The clubs financial situation seems to make that very questionable. Even if that investment was to materialise, OM have a poor record in recent transfer dealings. Despite being linked with Arsenal, Zubizarreta has made few, if any, worthwhile signings.
Although summer signing Duje Caleta-Car has improved of late, he had been marginalised following a poor opening 6 months at OM and only got a second chance due to others poor form. The €12m spent on out-of-his-depth Serbian winger Nemanja Radonjic may be one of the worst deals in Europe this season while McCourt has been frustrated to see €25m marquee signing Kevin Strootman spend much of 2019 on the bench.
Meanwhile, before being loaned to Galatasaray this winter, although Kostas Mitroglou's goal record proved acceptable in spells, his displays were often catastrophic after an €11m fee last season and Valère Germain has ably filled gaps but failed to emulate the form of his Nice or Monaco days. Clinton N'Jie has been largely non-existent having returned to France from Spurs.
Considering the club's misfiring transfer policy, Rudi Garcia's lack of a defined playing style (other than give it to Payet and Thauvin) and struggles with an aggressive fan base after a lack of tangible success it has become clear that 'The Champions Project' has not only failed but it has practically ceased to exist.
Marseille, France's grandest and most historic of clubs, are out of ideas, out of Europe and – it would seem – nearly out of money. PSG are untouchable, Lille and Nice (with far fewer resources) have embarrassed Eyraud and Zubizarreta in the transfer market, while the leadership at Lyon and St Étienne have proven far more astute and nuanced in their decision making and management of their clubs.
Marseille aren't in a crisis anymore, those running the club have ensured that a season like this, 'humiliated' on all fronts, is little more than the new normal. Policy and personnel need a drastic overhaul but the club have neither the wherewithal nor, apparently, the finances to do so.
You can read more content from Adam on his blog.