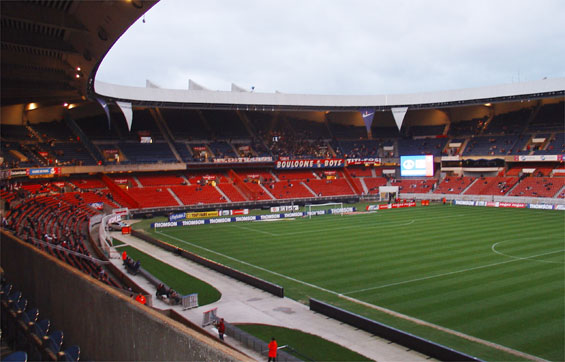 FEATURE | Presnel Kimpembe – a World Cup sparked malaise: from centre-back to DJ to what next?
One of the main factors behind France's World Cup win in 2018 was undoubtably the atmosphere, culture and feel-good atmosphere that bled throughout the whole squad during their campaign to the trophy. This has been well documented and Presnel Kimpembe was a key part of that. Les Bleus' very own DJ Kimpembe kept the spirits high across the competition and headed much of the celebrations when they finally got their hands on the trophy.
He led his compatriots in N'Golo Kanté flavoured Joe Dassin songs and took great pleasure in being heralded in as a 'World Cup Winner' despite only playing one match all competition. This did not seem to bother him though as he was given the full champion treatment when he returned to his first PSG training session. This included a guard of honour at the Camp des Loges, his very own mural, a decorated parking space and an induction into the Légion d'honneur, one of the highest honours available in France.
And when you think that all this came beside someone like Kylian Mbappé, someone who actually had a major hand on the pitch in winning the trophy, it is easy to see that all this success without actually doing much of note has likely gone to Kimpembe's head.
The three Ligue 1 titles, three Coupe de la Ligues and three Coupe de Frances all make him look like an incredible player on paper, which he can be on his day, his performance in the home Champions' League fixture to Barcelona two years ago being a good example of this, but it's clear that despite all the accomplishments and hype, his performances have slowly been declining in quality ever since he went to bed on the morning of the 16th of July last year.
Unai Emery clearly had a lot of trust in Kimpembe during the 2017/18 season as the defender made 36 starts in all competitions, the most he had ever made in his career, and he coped rather well with the challenge as he was a considerable part of PSG's defence that leaked just 29 league goals on their way to the title.
This season has been a different story though as Thomas Tuchel's less pragmatic style of play has seen the defence handed much more responsibility without the likes of Giovani Lo Celso and Marco Verratti consistently there to cover the backline. Tuchel has never really been known for his defensive quality when managing a side which has quite simply exposed Kimpembe, a new pressure that he has not always been able to cope with.
Kimpembe started this season rather comfortably with many solid performances against Saint-Étienne, Monaco and Nice, before a disastrous red card vs. Lyon and a catastrophic pair of performances in late autumn for the French national team
His poor form has accentuated since that match against Manchester United, he has not been the same player with all that World Cup winning confidence seeming to drain from him as soon as soon as Diogo Dalot's show struck his flailing arm. It is clear that this event knocked Kimpembe's self-belief and there is no greater evidence than the matches following the United game.
The fixtures since PSG's Champions League knockout have really tested the quality and leadership of Presnel Kimpembe with him playing the full 90 in losses to Nantes (2-3), Lille (1-5) and Montpellier (2-3), all teams that PSG really should have been beating considering Paris' place in the table.
Apparently Kimpembe was one of five players promised the captain's armband by Nasser Al-Khelaifi at some point but the Qatari president will surely be reconsidering the offer following some woeful performances from Kimpembe, a player who has been heralded as the future of the club by fans and fellow professionals alike.
William Gallas has been a particular fan of Kimpembe with the ex-Chelsea man calling him "the future of Les Bleus" and with him being handed a new contract in August that will see at the club until 2023, the PSG board apparently agree that he has the potential but he really needs to start proving it on the pitch, rather than in his Spotify playlist.
You have to remember that Kimpembe is no longer a spritely up-and-coming star, he is 23 but still plays with half the determination and quality of someone like Aymeric Laporte who is only just older than Presnel. Kimpembe may believe that he is a player worthy of all the trophies he has in his cabinet but as he has played such a small part in those achievements, the central defender maybe needs a reality check. This season he has been exposed from a positional standpoint and with regards to the quality of his passing, relying on the 1 on 1 duels that he regularly steps out of the defensive line to make as his bread and butter – a risky strategy for any centre-back.
Obviously PSG's rather underwhelming season has not been completely down to the actions of Kimpembe but for someone who has been handed such a big opportunity this season with the new contract and manager, he still has a lot to prove.
Someone inside the dressing room that has clearly recognised this is Neymar who recently criticised the mentality of some of the squad's younger players, with many believing Kimpembe to be one of the culprits. Neymar holds a lot of sway in the dressing room so it remains to be seen if these harsh words will help Kimpembe and it will be interesting to see how he reacts in the final three games of the season.
This summer will be a big one for Kimpembe, psychologically. As he approaches the end of his early development and reaches an age where he should really be nailing down his position in the starting XI, the club could decide to invest in a younger, better centre-back which would see his career stagnate drastically. He may have a king tattooed on his hand but he now has to show that he is worthy of being PSG royalty.