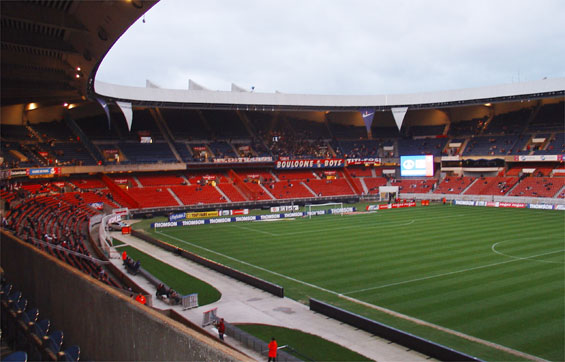 Homophobia: the moving testimony over a former Ligue 1 star
Our colleagues at Ultimo Diez spoke to the close friend of a former Ligue 1 star – an international and a homosexual – today, we are publishing it in English.
This unidentified man's choice is a first in France for a footballer of his standing who is still playing, abroad. Petrified of the consequences of coming out, he has no intention of revealing his identity. To the point that he goes out with women to throw people off the trail… Here is his moving testimony.
"Yes, it's still a taboo." Noël Le Graët [FFF President] was not wrong, last March, when asked by Le Figaro about homosexuality in football. Worse than the word "taboo" is the word "still". It was as far back as 2011 that Alexandre Birraux, a young journalist at independent website Sharkfoot, was investigating the subject. The young Marseille fan was using his network of contacts to meet young pros and interview them on a range of topics. Each time, he would slip in a small question on homophobia. As luck would have it, Alexandre became friendly with one of them, whom we'll call "Lucas". But 18 months later, on a seemingly normal evening, everything changed.
"IF IT BECOMES PUBLIC, THE SPONSORS WILL DROP ME. EVERYTHING I LIKE ABOUT MY JOB, I'LL LOSE."
"He called me in tears, asking to come and see me because he couldn't take it anymore," Alexandre recalls. At the time, Lucas, a key player in a club in Ligue 1's top three, was becoming a household name "beyond his club and his country." Suddenly, Alexandre became the confidant of a man who had no one else to speak to. "But when I say no one, I mean no one," his friend insists. "That he confided in me, whom he'd known for two years, was serious…" Alexandre describes a "general psychosis" suffered by the three homosexual pros whom he has met: "They all believed that, if it became public, their careers would be over." "The sponsors will drop me, I'll be insulted everywhere I play. All the things I enjoy about my job, I'll lose." One of the other two, recently retired, played in Ligue 1 and 2. The other is an U21 international.
The term "psychosis" is defined as a mental illness which can lead to a loss of contact with reality. No need to go as far as making a diagnosis here – the symptom is clear to see. "What really shocked me was all the strategies and lies that were needed," notes Alexandre. "What is sadly funny is that the first thing I said to this friend is that I've already seen him downing champagne with women in clubs. I've already seen him bringing his [wife/girlfriend] to meals with teammates. So it was a complete double-life." Did he ask a woman to act as his girlfriend in front of people? "Oh no, not even! He lied to women to keep up appearances. He took advantage of a woman who was possibly genuinely in love with him."
"THE WORST WOULD BE KNOWING THAT A TEAM-MATE MIGHT WISH ME HARM"
At the time, Lucas acknowledged "that it was stupid to do that, but it avoided any questions." "The paranoia went really far," Alexandre explains, "to the point of turning down a fling for fear of it being a trap, wondering if the person had been sent by someone else. You tell yourself that nothing is real." Was Lucas a victim of homophobia in the proper sense of the word? "I've certainly been called a [queer] but not with the real intention of the word behind it," he explained to Alexandre in 2011. "In normal daily situations, in training matches. To motivate each other, it's not uncommon to say "you're not a poof, get on with it" or other such phrases." And no one had a problem with that? "No. Not even me. It seems normal to me now, whereas it shouldn't have been."
The issue of insulting chants from the stands has recently arisen. "Of the three examples that I have, it was never that that hurt them," Alexandre clarifies. "What hurt them a lot more was the daily strength of feeling in the changing room. It was the homophobia of certain team-mates, which is unfortunately often linked to religion."In January 2014, the PSG defender Alex created a controversy with his ironic observation in the Canal + documentary "Jesus Football Club": "Did God create Adam and Yves, rather than Adam and Eve?" His team-mate, Marcos Ceara, also at PSG from 2007-2012, even captaining the side, added: "I'm not really in favour of homosexuality. It strays a little from God's plans."
These examples of unashamed homophobia are very rare. The harm is deep, rooted in customs, and particularly in those of male sport and youth academies. "That's the violence of it," Alexandre points out. "It's knowing that someone you play with could be violent towards you and wish you harm. It's the club president who is aware of certain incidents but doesn't react."
THE LETTER TO THE FFF WHICH REMAINS UNANSWERED
Worse. Lucas revealed his discomfort to the French Football Federation (FFF) in 2010. "I wrote a letter in the guise of an amateur player who was the victim of homophobic attacks, to see how they would react. I never received a reply."The absence of support in football circles scarred him. In the French club with whom he became a star he "was producing pretty unbelievable performances," Alexandre details. "And little by little, they became less frequent. As a result he began to be more isolated in the changing room, no longer as respectful of the system, arriving at training shattered, with bags under his eyes. And what was actually happening was that he was no longer sleeping at night."
Gradually, Lucas began to withdraw into himself, consumed with the frustration of not living his life to the full, but also by the fear of losing the reality that he so cherished. "As he got older, he began to dislike himself more and more," Alexandre regrets. ""No but listen, I'm always hiding, I'm just a shit."And the club blamed him for lots of things. But not once did they go to see him, to ask him if there was an issue, if they could help him, support him. He took the end of his time at the club badly as he was not sleeping at night. This has direct repercussions. And none of that comes from the stands. It's the fact that at the club there was no one to talk to about it."
"AM I MORE BLACK THAN GAY?"
So has French football never addressed homophobia? The Professional Football League (LFP) revealed an unprecedented plan of action, aimed at players, coaches and supporters. Already, during the 2014-15 and 2015-16 seasons, the LFP distributed rainbow laces to the players, the rainbow being the symbol of the LGBT community. But those were on weekends dedicated to"the fight against all forms of discrimination." "It's interesting to see how the communication campaign diverged from its principal subject," recalls Alexandre, who is well informed on the issue. "Because the basis was that it was against homophobia, like in England, for example. But pressure was applied, certain players refused to wear the laces if they were associated with that, so it became "against all discrimination." The PR campaign changed name.
A backward step on the part of the authorities, which is now in the past. However, Alexandre, based on his experience of the subject, agrees with the sentiment and rejects the idea of differentiating between diversities."One needs to deal with it all in full,"he explains. "I laughed a lot with one of the three (the U21 international) because he is black. He joked to me: "I'm collecting them." And it drives him mad to see things being separated each time. He says to me: "I'm both things. So where do I put myself? Do I have to put myself in one category? Am I more black than gay?" Example: the [interplay] between the incident of the homophobic chants during PSG-Marseille (17 March) and the racist chants aimed at Prince Gouano (12 April).
Furthermore, Alexandre reveals how hard it is for a young player to accept themselves. "In the youth academy, we have young guys whom we separate from their friends and family. We put them just with boys at the time that you're supposed to be discovering life. If you are homosexual, you're completely depressed, abandoned."
"HE NEVER CAME OUT AND COULD NEVER ACCEPT HIMSELF WITHIN THE TEAM"
In France, Olivier Rouyer remains the only footballer to have come out. Retired since 1990, he only publicly spoke about it in … 2008. An unbreakable silence, and not only within France's borders. "I can't confirm to you the credibility of what I'm about to tell you, but two people had assured me that before Euro 2016 it was expected that three players were to come out, at the same time, in the English press," Alexandre reveals. "It never took place. When I returned to see the two people who had spoken to me about it, I told them that it was rubbish. And they explained that no, the players flipped, their sponsors put pressure on them. There was a whole system of pressure applied around them and it didn't happen. I don't know if it's true or not, so you have to take it with a pinch of salt. But there are always stories like that that appear from time to time. You tell yourself "it's going to happen." And it never does."
Alexandre has also been confronted with homophobia as a coach in university football. At the beginning of each season, he makes a strong speech against discrimination of all kinds and specifically mentions homophobia. "And one day, a player came to speak to me about it," he reveals. "He had never come out and couldn't accept himself within the team, which is sad because he played a role with his team-mates. But at least he was in an environment where he was not in danger. He knew I was sensitive to this, and that if one day it all blew up, I would intervene strongly."
 "I LIKE FOOTBALL TOO MUCH TO LEAVE IT BECAUSE OF HOMOPHOBIA"
The boy had never been abused by his team-mates. Firstly because living with it is a form of abuse in itself. It arises in a barely perceptible way on a daily basis, in one's living of a lie. As to the visible side, it came from an opponent during a match. "He whispered to me at half-time: "Alex, there are lots of homophobic insults flying around." I told him: "go tell the referee then." On the pitch you are not allowed to insult an opponent. Particularly if it's a homophobic insult. He went for it before the second half began. He explained the insults, the classic "dirty queer" kind. The referee replied: "no, that's not so bad." A banalisation of the problem which infuriates and contributes to the victims' silence.
Only homophobia affecting players (and not that affecting supporters) is evoked here. However, everything is connected. Marc, spokesman for the National Supporters Association (ANS), works on dialogue between fans and the authorities. And summarises the hypocrisy of those authorities: "We (the ANS) are trying to get things moving between all involved parties, maybe by being less in the limelight and less concerned with media declarations, but more in terms of action and effectiveness in the field… In the end, [the authorities] are generally being reactive, dealing with controversies, and are not attacking the heart of the problem, but just making declarations about good intentions. It doesn't cost anything and it guarantees attention…" "They're talking for the wider public, whatever makes people happy, whatever causes a buzz," Alexandre dismisses. "But will they have the courage to do the work in amateur football before working on the wider public?"
The fight against homophobia is not new. "Things are starting to happen but it's a long road," Lucas remarked bitterly in 2011. Despite everything, eight years ago happiness and optimism won out: "I like football too much to leave it because of homophobia. Luckily for me, the joy of playing and the friends I have in football win out over the views of a few idiots. And that, that's a real cause for hope."