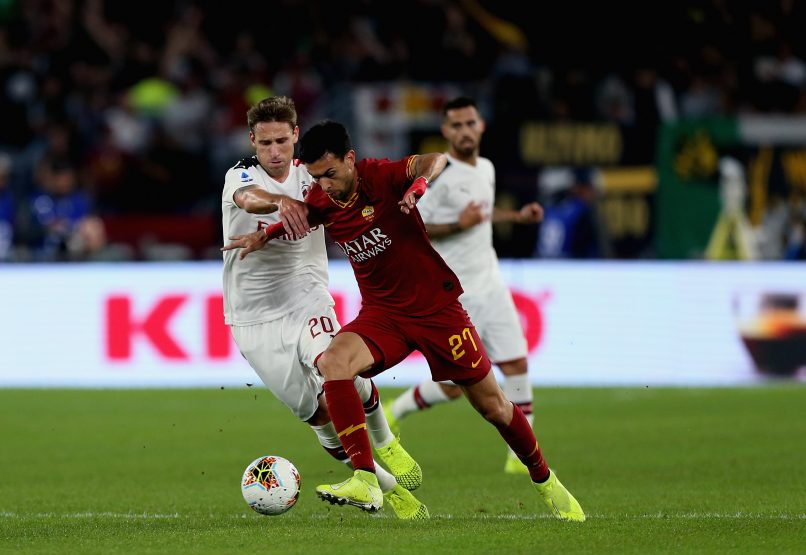 Javier Pastore: "I will never play for Marseille!"
Speaking in an interview with Téléfoot, AS Roma attacking midfielder Javier Pastore looked back on his time at PSG and didn't rule out a return to Ligue 1.
On Rome:
I feel at home honestly, I was a bit scared when I first left Paris. To not feel good like that, in another city, in another team.
On leaving PSG:
I felt like it was the right time to leave the club. Maybe if I was in better physical condition or if I had played a bit more in the previous years, I would've stayed. The club wanted me to extend my contract and for me to finish my career in Paris. But I didn't feel like I was capable anymore of helping the team, of bringing something different.
On PSG fans:
From day 1 the PSG fans treated me with much affection. I don't know if I was able to repay that. But after my goal against Chelsea in the Champions' League, it was magnificent. I felt that the supporters' love for me was even greater then, 1000 times greater.
On PSG's Champions' League hopes:
I think that the club has consolidated itself on many levels. Mbappé is at an incredible level, he has everything to become one of the best players in the world. Add Neymar, Cavani, Icardi, Di Maria, to have 4-5 players of this calibre in a two-legged match, you are certain to score, giving you more of a chance of going through to get to a final.
On coming back to Ligue 1 one day:
Marseille? No. Absolutely not. You can never know in football, I wouldn't close the door to any other team. There are interesting clubs like Lyon, which is a symbolic club in France. There are also other good teams.
On Leonardo's return to PSG:
He is doing his job very well. He is going to use all that he has to make PSG the most competitive team that it can be. To make sure it can go as far as possible in the Champions' League. If he calls me again, who knows!