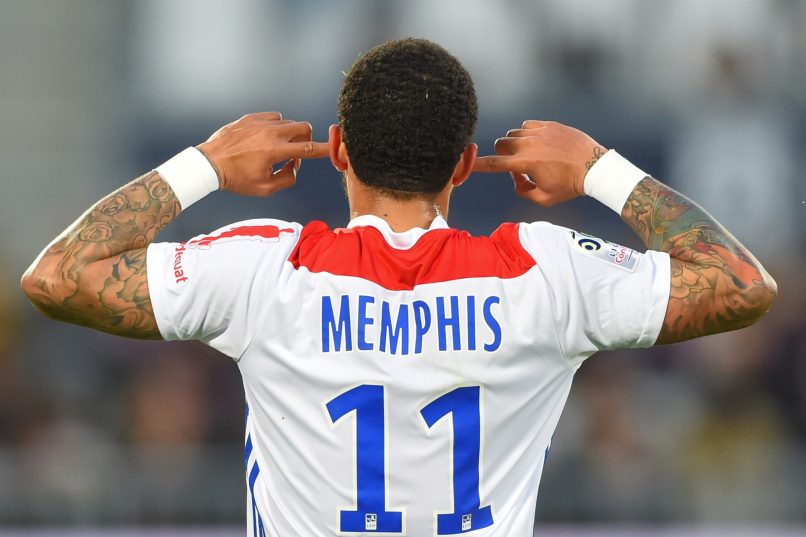 Concern at Lyon that Memphis Depay is rushing his recovery from his ACL injury to make EURO 2020
Key figures inside Ligue 1 side Lyon are concerned about Memphis Depay's attitude towards his recovery from his ACL injury sustained at the end of 2019, according to multiple sources contacted by Get French Football News.
The OL forward chose the Villa Stuart clinic and Dr. Pierpaolo Mariani to administer a procedure to his ACL tear in December after receiving a glowing recommendation about both from fellow countryman and Marseille midfielder Kevin Strootman, but it is our understanding that the medical staff at Lyon would have preferred him to use the services of a doctor who they had an existing relationship with.
Memphis has also taken it upon himself in recent weeks to undergo his own warm weather training camp in Dubai, rather than to pursue his rehabilitation at Lyon, which has been another source of quiet disappointment on the part for OL.
Les Gones representatives are between a rock and a hard place – they don't necessarily want to confront Depay's camp outright because the two parties are locked in negotiations to extend the Dutchman's contract, which currently expires in 2021.
Lyon President Aulas wanted to show the club's faith in the player by offering him a new deal days after the ACL news broke, feeling that this would touch Memphis because of the well-known adage in football that you cannot guarantee that a footballer will ever attain the same level again after such an injury.
But OL are also in a precarious position financially with the Dutchman, and risk losing him on a free transfer in less than 12 months time when he will be able to negotiate a pre-contract with any team of his choice.
This reality has prevented OL from stating the obvious – a 5-month recovery from an ACL injury is incredibly rare, should it be done without causing a player's body longer-term damage or enlarging the risk of a setback 6-12 months after making a competitive return. Most take at least 7-9 months to recover fully from an ACL tear. Depay is so incessantly focused on EURO 2020 that anyone at OL or further afield seems powerless to stop him from continuing on this course of action towards his latest goal.
The question that Lyon are asking themselves is: at what cost?