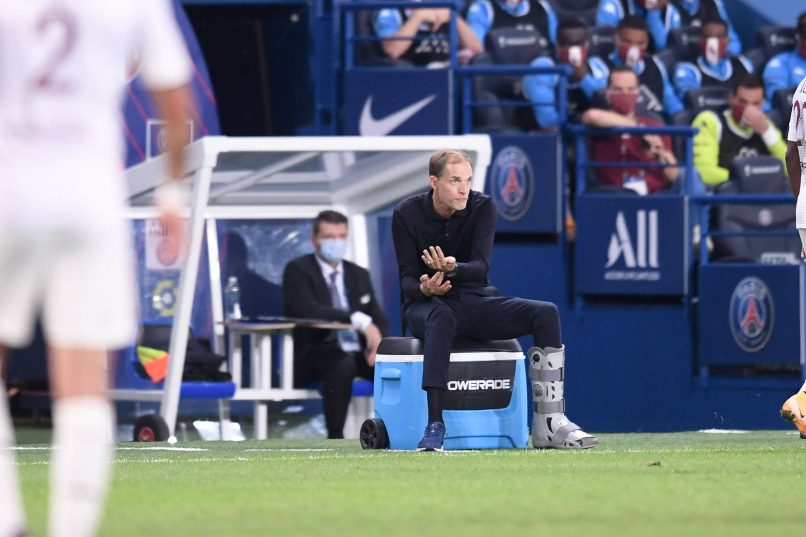 Dressing room turning against Thomas Tuchel – RMC
RMC Sport report that the PSG dressing room is slowly turning against German manager Thomas Tuchel after the club lost its two opening games of the Ligue 1 season.
An unnamed member of the squad told the outlet: "we play without tactics, without ideas, with nothing… During the match against Marseille, we felt like the coaching staff was totally out of it. As if they couldn't change anything."
The players reportedly regret the lack of style in their play and creativity, which they think has been a deficiency of the team for months and months. Often, players joke in private that the only plan is: "Give the ball to Ney, we need to find Ney."
Several French players are also angry at the favourable treatment that Tuchel seems to give the South American players, with the homegrown cohort viewing the German's excuse for some of the South Americans getting sent off on Sunday "because they play with emotion," as some form of absolving them of any responsibility.
A large portion of the dressing room disagrees with Tuchel's long-term insistence to play newly-appointed captain Marquinhos as a defensive midfielder, with many team-mates wanting him to return to centre-back. The Brazilian himself does not seem to mind, but this issue is a microcosm into the increasing tension between Tuchel and his squad.
One unnamed member of the squad said: "Marqui wants to return to his position in defence. The duo is natural with Kimpembe. It is pretty incomprehensible to think that we could sign a central midfielder and make it so that Marqui becomes one of the best central defenders, not an invisible midfielder."
Finally, certain elements of the dressing room are unhappy with Tuchel's management of Mauro Icardi, who did not feature much if at all in the Final 8 and played miserably against Atalanta.