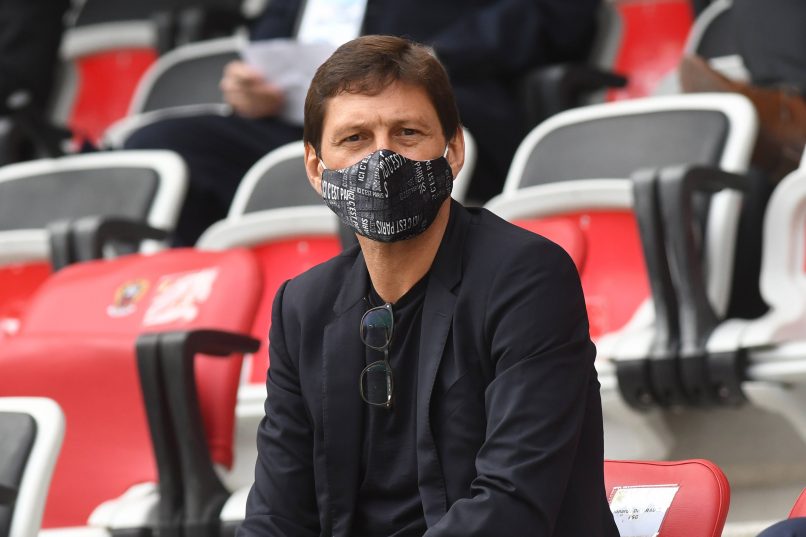 FEATURE | How Leonardo conducts his transfer business
PSG Sporting Director Leonardo has come under heavy criticism over the course of this summer transfer window for a perceived lack of acumen and a bevvy of surprising last minute signings including the arrivals of Italian international attacker Moise Kean on loan from Everton courtesy of Mino Raiola, defensive midfielder Danilo Pereira on loan with an obligation to buy from FC Porto and attacking midfielder Rafinha on a free transfer from Barcelona.
Eurosport FR produced a fascinating report earlier this month detailing the Brazilian's methods and how he conducts his transfer business. Extracts.
Less than 24 hours after his name first appeared in the press as a PSG target, Alessandro Florenzi had signed for the capital club.
RMC journalist Loïc Tanzi viewed this deal as emblematic of the work that Leonardo does:
"Everyone takes the example of Florenzi, but the deal was closed in three days. There was no need to keep it secret because it was done at an incredible speed: he enquired, two days after it was in the media, three days after it was done."
Something that an Italian close to the deal confirmed to Eurosport FR:
"Leonardo is very good friends with Alessandro Lucci, his agent. He has always had a lot of Brazilians, like Cafu, Serginho etc… Leonardo knows who Lucci is. They are on the same wavelength: release the information only when we need to, prevent leaks etc… This discretion, Leonardo appreciates it a lot."
In the transfer window, silence is golden, so Sporting Director Leonardo seeks to limit the amount of intermediaries involved in any of his deals, something that Kevin Ménez, adviser to Jérémy Ménez, confirms:
"Leonardo has always been a bit mysterious in his deal-making. This discretion is part of Leonardo's protocol. To sign a player, he wants to be super discreet and also asks that of the player and the entourage concerned because he knows the industry too well, he knows how things happen."
Agent Christophe Hutteau adds: "With Leonardo, it is quite clear, if a deal you are doing leaks, it is very likely he will drop it. Today, if one of your players really interests PSG and that you know that Leonardo's personality is such that if it leaks, it puts you in a difficult position, of course you are going to bite your tongue."
Someone close to Milan goes further: "He threatens agents if leaks happen. Through collapsing a deal or lowering a commission…"
Tanzi explains that Leonardo's inner circle is extremely tight:
"He works with Angelo Castelazzi, who is his assistant and then one or two guys who he works more with in the PSG recruitment department. And that is it. Everything runs through them. The coach stays informed, so does the president and the owner, because they are decision-makers, but it doesn't go any further than that."
Hutteau provides further insight into Leonardo's transfer window methodology:
"When you offer him a player, a possible deal, he listens to you and he responds. On the other hand, if he is interested in a deal, he is the one who gets into contact with you."
Tanzi explains that Leonardo will spend weeks or even months sounding out an agent, getting to know them, so that when he does want to close a deal for their client, things can move very quickly, as occurred during this summer transfer window:
"Concretely, for the midfielders, the defenders, he talks to ten, fifteen people for ten, fifteen different players. But for two, three months, things didn't really progress, dragging on, being discussed. There were meetings, phone calls… Then at one moment, he will clearly position himself on a guy. But, as he will have created a real relationship with the agent, things at that point will go much faster. When he will have decided to make the move, he will know the conditions in which a deal for the player can be done, he will have a good relationship with the agent who he will have known for three months, he will know the demands of the selling club so he will be able to make the right offer. That is why it moves very quickly."
"When there is nothing concrete, as a journalist, we can't bring anything out (common because of the way that Leonardo works). Take the example of Dele Alli. At the beginning, it was a discussion that was had between agents and PSG. The club said "Ok, why not… It is interesting… a loan is possible? Yes, or no? Ok, we will see, we will call you." But nothing advanced, not even concrete interest."