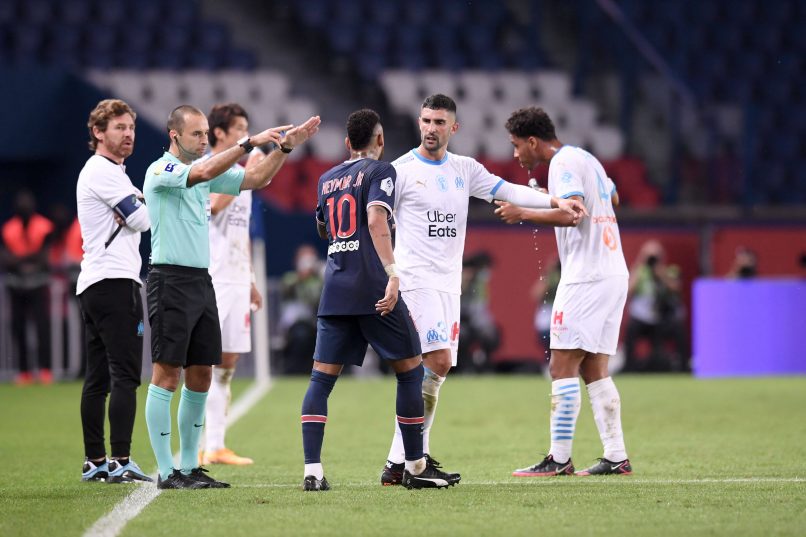 French broadcaster "unable" to support Neymar's claims that Alvaro Gonzalez was racist towards him
Téléfoot Chaine confirmed on Monday evening that they were unable to support Brazilian attacker Neymar's claims that Marseille defender Alvaro Gonzalez uttered racist language towards the PSG man during last night's match between the two sides.
Neymar accused Gonzalez on the pitch of racism, pleading with assistant referees "racism, no" on multiple occasions. He then took to Twitter on Sunday night to claim that the Spaniard had called him a "monkey son of a b****".
Speaking on Culture Foot tonight, Téléfoot Chaine journalist Thibault Le Rol had the following to say on the matter:
"There is an insult, there are certainly insults, known well in the footballing world, notably about Neymar's mother. However, Neymar's claim of racist language… It is not up to us to judge such images. We are not able to go in the direction that Neymar has gone with the images that we have. We have looked at the cameras closest to the alleged actions… We dissected everything, it is now in the hands of the league."