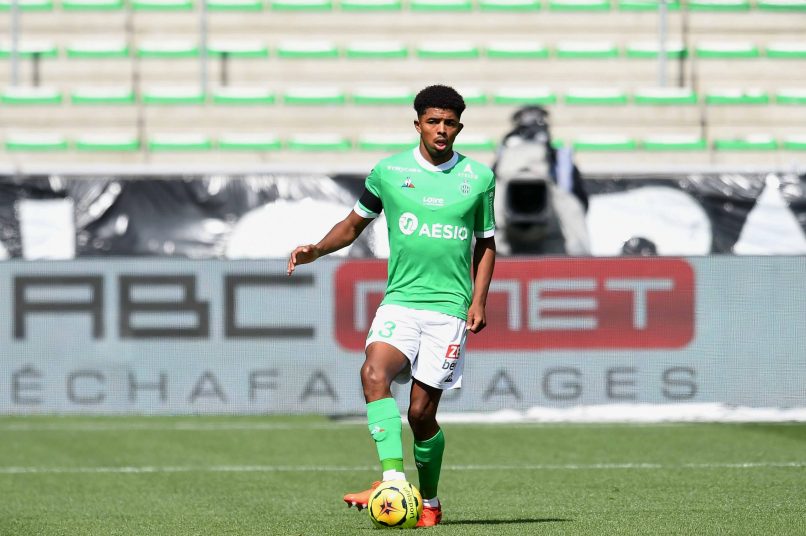 Leicester willing to offer €25m for St Étienne defender Wesley Fofana
L'Équipe report that after making initial contact with St Étienne on the matter, Leicester City are now poised to lodge a €25m bid for 19-year-old French central defender Wesley Fofana.
Last summer, ASSE received a €4.5m bid from RB Salzburg for the player that they seriously considered, before deciding to reject the offer. In winter, Les Verts received €20m bids from RB Leipzig and AS Monaco for the teenager. This summer, ASSE have knocked back two offers for Fofana from AC Milan, one worth €15m and then another for €18m.
The Foxes are ready to outbid the Italians to the tune of €25m, but would that fee on its own be enough to convince Ronald Romeyer to sell? The answer, at the moment, is unclear. He wants the sale of Fofana to earn the club more than the sale of Saliba, which was €30m including bonuses. In this COVID market, that seems somewhat unrealistic. However, ASSE could still be convinced should the Foxes get creative with their proposal – i.e. a significant sell-on percentage fee clause in the deal or offering one or two players in exchange for the French youth international.
Officially, the St Étienne board are insisting that Fofana will not be sold until the following summer, with Claude Puel strategising around the teen as a centrepiece for the project this season. Les Verts signed the player to a contract extension in April, but it is Fofana's contract that has created a stir in the camp, when it is compared to Adil Aouchiche's deal.
The ex-PSG academy talent signed on a free transfer for Les Verts this summer in what was seen as a major coup, but his salary of €80k per month gross plus a €4m signing bonus, eclipses the deal that Fofana received in April of €75k per month gross plus a €450k signing bonus. This has created unhappiness in Fofana's camp, to the point that despite the fact that he has an exceptional relationship with Puel, he is now considering his future at the club.
Valencia, Villarreal, Real Betis and Sevilla have all also made contact.