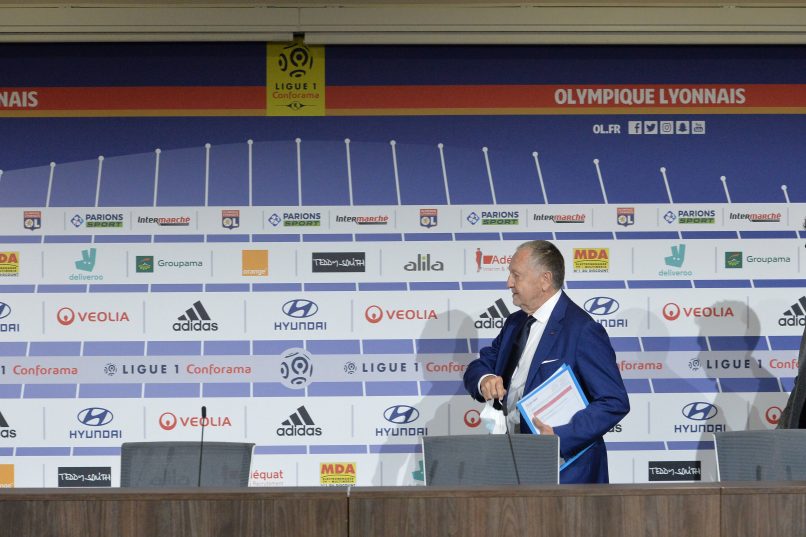 Lyon President Aulas defends summer transfer window
Speaking to reporters on Wednesday, Lyon President Jean-Michel Aulas defended the club's summer transfer window.
"For the real transfer window, either we were going to strengthen or weaken. And now, we kept our highest wage earners, on the one hand because we did not have the required offers and also because with Memphis, Houssem (Aouar) and Moussa Dembélé, we are stronger."
On the arrivals of Mattia De Sciglio and Djamel Benlamri:
Mattia De Sciglio has an elevated salary, but he has excellent references from AC Milan and Juventus. He also has 39 international appearances. For Andersen, Fulham, where he has been sent on loan, are paying the entirety of his salary. We replaced him with Djamel Benlamri, who we had received a lot of strong intelligence on, on his individual quality, on his lifestyle. Djamel bought out part of his old contract to come to play with us.
On Jeff Reine Adélaïde:
His departure on loan to Nice was interesting to us in terms of cutting the wage bill and the morale of the squad, because he criticised the club.
On Lucas Paqueta:
[We bought him] in anticipation of the departure of Jeff Reine-Adélaïde and there is no risk of a traffic jam. Objectively, I see a very technically gifted midfield and attack, which is what Juninho and Rudi Garcia wanted.