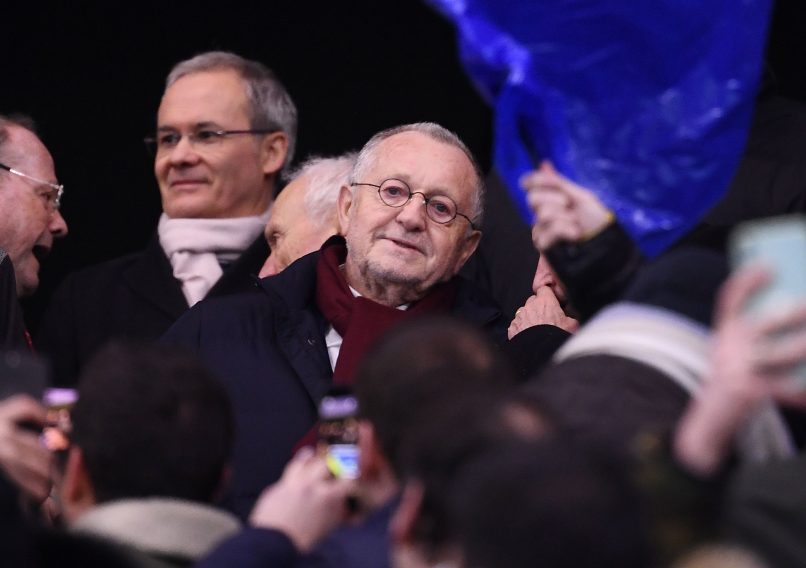 Lyon President Aulas has written to French parliament for support in his legal battle against the LFP to reverse season stoppage
Le Parisien report that Lyon President Jean-Michel Aulas has written to a series of French parliamentarians to obtain their support in his legal battle against the French league association, the LFP, for their decision to terminate the 2019/20 Ligue 1 campaign despite there being 10 sets of matches still to be played.
The outlet carries a piece detailing the exact words used by Aulas in a long letter that he sent them at the beginning of this week. Lyon were awarded 7th place for the 2019/20 season as a result of the decision to stop league action, which leaves them outside the European places.
Aulas' letter takes aim at Minister for Sports, Roxana Maracineanu:
"She explained that her position was based on a proposition that was submitted to her: that the season had to finish on 3rd August, owing to dates imposed by UEFA. I can confirm to you that UEFA never imposed a date of 3rd August. Though UEFA initially indicated the date of 3rd August, the European body quickly made clear that league federations that could not conclude matters during this time or were not able to finish the season, had to write to them to give explanations. Their situation would then be studied, without sanctions being considered."
"UEFA then confirmed that it was possible to finish a league season during August or at the beginning of September and they provided a certain number of pieces of advice: don't rush to decide and make sure sporting merit plays an important role right until the end. As proof, we are currently discussing the timetabling of the Coupe de France and Coupe de la Ligue finals, which would occur at the beginning of August."
"The losses for French professional football, if we maintain this strictly French position, could be by the 30th June, between €700m and €900m. By playing behind closed doors, we can limit those losses to between €350m and €500m. It is an economic catastrophe and French football is not sure of being able to recover from this premature stoppage. The French state accorded a guaranteed loan to the league worth €224.5m. That's fantastic, like when the state accorded partial unemployment for sporting professionals. The state must be thanked for its support. But the loan will have to be repaid. I don't know if all the clubs are going to be able to get back up again."
"We have filed a first legal action against the LFP at the Paris Administrative Court, via an interim measure, to allow that we can consider resuming the league because the decision to stop the season was therefore based mainly on a date imposed of August 3rd which does not exist. If it is not possible to resume, a second appeal will concern the arrangements for stopping the league. We have to see if the decisions taken were legitimate."