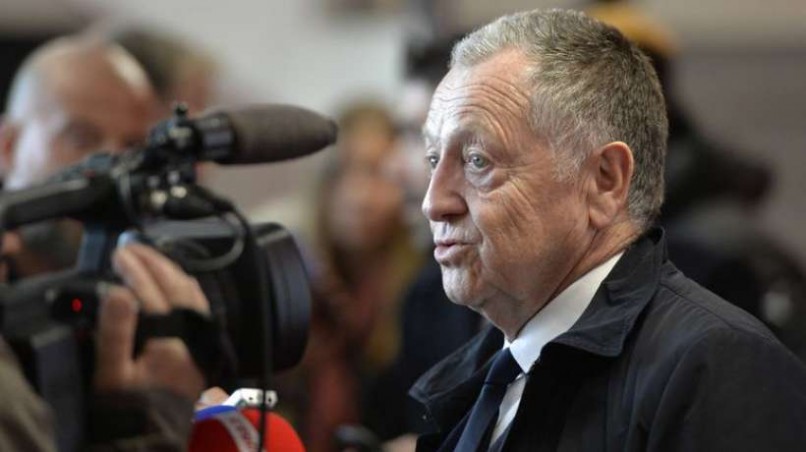 Lyon President Aulas to seek millions in damages as club misses out on European football for 1st time in 25 years
Speaking to Le Progrès and the AFP, Lyon President Jean-Michel Aulas responded to the announcement by the LFP that the 2019/20 campaign was formally ending today and that final standings would be taken from as the teams were positioned at the end of the 28th gameweek of action.
OL sat 7th in this configuration and therefore miss out on European football next season for the first time in 25 years, unless the club either beats PSG in the Coupe de la Ligue final, in which case they would advance to the Europa League for 2020/21, or they win the Champions' League (N.B. the currently head Juventus in a Round of 16 tie, 1-0).
"We contest this decision on three points. The stoppage of the league decided by the LFP based on a certain number of pieces of information that were not decreed by the French government, notably with the recent statements from the Minister for Sport (Roxana Maracineanu), on being able to play behind closed doors and in front of less than 5,000 people. We find that the LFP moved very quickly to stop the league. We also put together a number of other scenarios, with playoffs that could have interested a number of TV broadcasters."
"The decision that the league took to move in line with the criteria for classification chosen by the FFF, who did not actually make anyone title winners (in the amateur leagues by adopting the points per game format to finalise league standings). We can see that this way of classification is not logical. I don't want to attack one club more than another but Nice (5th) played more home games than us and played PSG once, whilst Lyon played them twice. This is not a decision without consequences, like for the amateur clubs. There are considerable things at stake. Over the course of the last 10 years, Lyon made up ground at least three times on the 2nd placed side when there was a situation of being more than 10 points behind them. This is robbing (us) of an opportunity that is very significant, of high value (financially). We are going to claim damages, that are worth several dozen million Euros."
"Noël Le Graët has to face the consequences as president of the FFF. His management here was poor. There were poorly thought out decisions. The relationship with the TV broadcasters was surprising. The governance during this period was questionable, almost all the presidents (of the clubs) think that. There are a number of things that should not have happened and we will not be leaving it there."