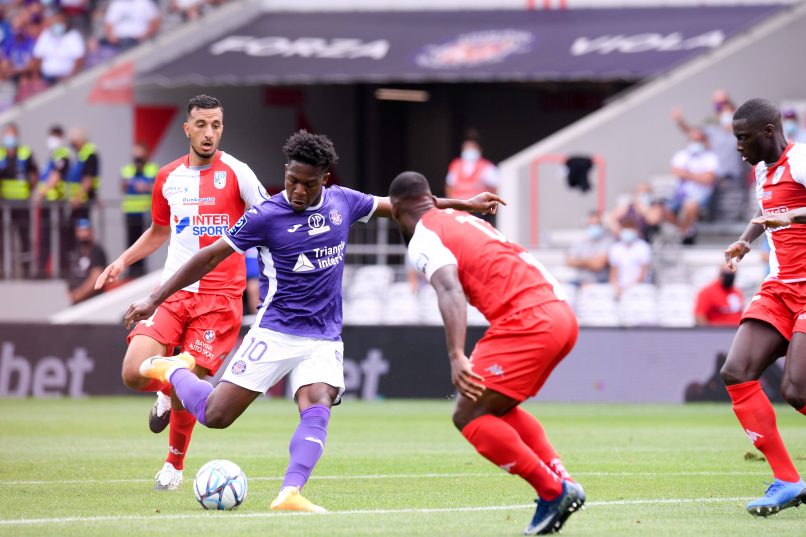 Metz conclude deal with Toulouse for Aaron Leya Iseka
L'Équipe report that Ligue 1 side Metz have found an agreement to sign Belgian youth international Aaron Leya Iseka from French 2nd division club Toulouse FC.
Frédéric Antonetti has moved to sign the player in the French "joker" transfer window which allows each club between the end of the summer window and the beginning of the January window to buy one player from the domestic league.
Les Grenats moved for this following the ACL injury to Ibrahima Niane, leaving them desperately short up top. A deal for 22-year-old Leya Iseka was reached on Wednesday night.
The deal is a loan and the player is expected to arrive for a medical on Thursday to be part of the squad to face Nîmes on Sunday.
The Belgian was seeking a departure from Les Violets all summer, with Midtjylland, Brentford and Espanyol showing some level of interest, but nothing came of it.