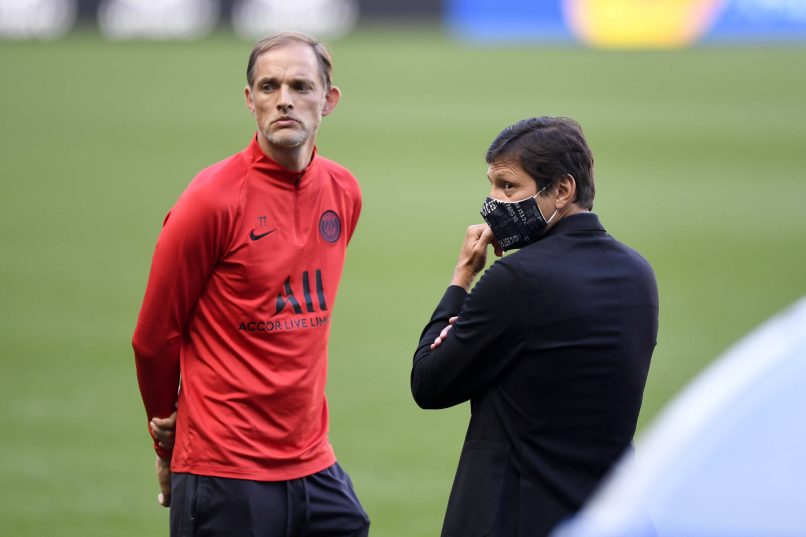 PSG SD Leonardo launches declaration of war on manager Thomas Tuchel
Speaking to reporters last night following PSG's victory over Angers, Sporting Director Leonardo appeared to launch an astonishing declaration of war against his own manager, Thomas Tuchel, following the German's comments about the club's transfer window failings.
On Thomas Tuchel's declarations about the lack of arrivals & failure to recoup transfer fees for departing players:
We did not like these statements. The club did not like them, neither did I personally like them. You have to understand the moment we are all living through, not just in football. In the moment we are all living through, there are very grave situations. To not understand this situation, honestly, we did not appreciate it. We will see internally what happens. But here, it is very clear and the club has always been. If someone is not happy, it is easy, we talk and there are no problems. But if he decides to stay, he needs to respect the board's strategy, the internal rules and the moment that the club is going through, which is delicate.
On if Tuchel will be sanctioned for his outburst:
We have always done these things internally, this not something to talk about. There, we did not at all appreciate it but it is not a question about the transfer window, it is a question of style. Aside from that, we will see. But the important thing to stay in this club, is to be happy, to want to suffer for the club, to have the spirit of sacrifice, even when we are going through a difficult moment like everyone else. Me personally that is what it is for me, it is the club. If we can bring in players, very good, but if we can't, there we go. That is the spirit we are looking for. That is why it is important to see people stay who have desire and are happy.
On if Tuchel's outburst could lead to his sacking:
No… We are not here to legislate this, it is something that has happened. The most important thing, is to see what the three coming days offer us. If we can do something, very well, if we cannot, I think that it would be understandable when looking at the situation we are facing. It is not a question of football, I want to repeat that. We cannot forget what is going on. People are suffering today! We need to have respect in this moment. It is maybe not the moment to buy players… 
Aside from that, what I do not like is to think that this team that we have is weak. We are talking about an incredible team! Aside from that, if we can have one or two more alternatives, maybe, but if it is not the case, you are going to advance anyway because we have a great team. We saw the team on the pitch today, the players who came on as substitutes… Aside from that, it is not a question of substance, the club did not appreciate what happened.
On if Leonardo agrees with Tuchel when he says that PSG have weakened:
I think that there are not many teams who have strengthened. I am not going to go through them all but it is obvious: everyone has lost millions and millions. It is even strange to talk about that in the moment we are living through. But in the normal reality and the economics of the clubs, it is true that it is very difficult for the clubs. Nobody is buying apart from in England which is somewhat a world apart.