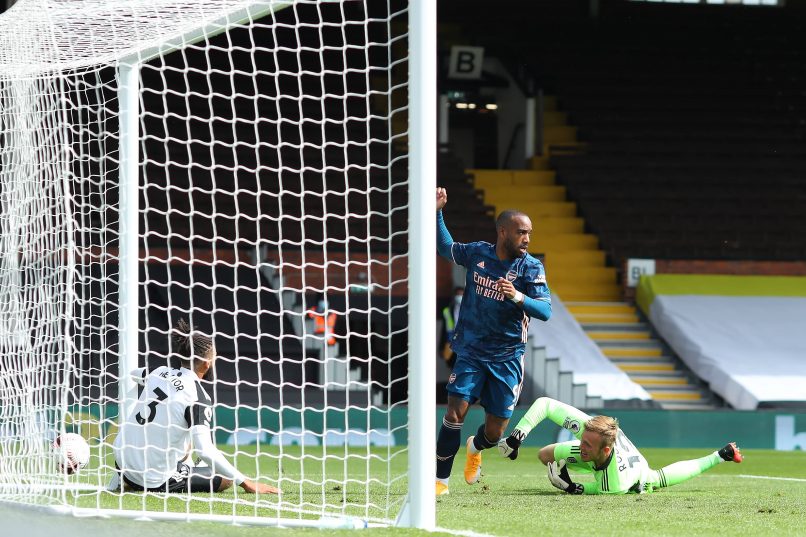 Road to EURO 2021 – Episode 5
What are the chances of seeing them in France's squad next summer? Every week, GFFN will dissect French players performances across Europe and rate the likelihood of their presence in the final 23 men for the European championships.
The scoring is simple – each time a player is mentioned in the "tops" category he gets + 1 point, each time a player is mentioned in the flops category, he gets minus a point.
Tops:
Steve Mandanda (Marseille)
In a Classique that will be remembered for the wrong reasons, he was the X factor in OM's historic win at the Parc des Princes. Before all the extra-time controversy, he saved his team many times thanks to some world class saves, notably with his feet. Against Verratti in the very beginning of the game, he made one of the stop of the weekend to prevent Les Olympiens from running behind early doors. His other top moment came when he saved his team twice in the space of 10 minutes against Pablo Sarabia and Neymar to keep his side ahead. This performance showed he still remains one of the best keepers in the league and was the best of revenge for him after 9 years of victoryless action against Paris.
Alexandre Lacazette (Arsenal)
Arsenal were on fire at Craven Cottage for their opening game of the season against Fulham, and Lacazette played an important part in that. The French striker opened the scoring with a real poacher's goal after a deflected shot from Willian. His first strike of the season didn't slow him down, as he was a real nuisance for Fulham's defence. His generosity in pressing and altruism were essential for the Gunners and Arteta's game plan. In truth, you have got to give credit to Lacazette for his perpetual self-sacrifice. He might not be the most prolific striker in the league, but his attitude and his willpower to always put his team's interest first are a noble proof of how mature a player he has become. He's proven he could be a real team player, something that Didier Deschamps typically values a lot…
Romain Perraud (Brest)
On paper, this Dijon-Brest was not meant to be the most entertaining game of Sunday's action. But that was without considering Romain Perraud. The 23-years-old left-back was impressive for Brest. In his very own style, made of power and pace, he proved once again he had a cannon of left-foot. Indeed , he scored a great strike from distance, that ended up in Dijon's bottom left end corner. The former Paris FC man is used to long-range goals and is one of Dall'Oglio's main attacking threat despite playing at the back. He could have been Brest's sole hero, but being as he is a nice guy, he allowed his teammate Cardona to take all the limelight by assisting him for his mesmerising, gravity-defying volley in the dying moments of the game. A goal and an assist for Perraud, who slowly starts to make a name for himself in the Ligue 1 after a fairly quiet first season in Brittany.
Flops:
Layvin Kurzawa (PSG)
At least, he reminded Deschamps he was still a football player. Because for the 13 minutes he was on the pitch, he:
Was involved in the most pathetic Le Classique brawl
Punched Jordan Amavi
Headed back to the dressing room before the final whistle with a straight red card.
Reminder: he has recently signed a 4 year contract extension with PSG with such a crazy wage hike that it has complicated the club's attempts to extend the contract of Juan Bernat, who, owing to the Spaniard actually being the starting choice at left-back, is understandably demanding to earn more than the ex-AS Monaco man.
Moussa Dembélé (Lyon)
Yet another frustrating game for Dembélé. The striker couldn't find the net against Bordeaux and has been without a goal since OL's heroic comeback against City. His situation at the club remains unclear but it appears as if he will likely stay after all, as he was unsatisfied with the offers received. In a way, Memphis' departure could guarantee him a perennial spot in the starting eleven. But the facts are there: he still can't find the net and is seeing his hopes of making an impression in Deschamps' mind for Euro 2021 already start to fade away.
Blaise Matuidi (Inter Miami)
Obviously, he knew that going to the MLS just a year before the Euros was a big gamble. He justified his choice several times in the press and, honestly, who can really blame him for making a decision for his family after such a rich playing career? There's no shame in joining David Beckham's sunny Miami. But in truth, on the field, the MLS still hasn't seen the real Blaise. In Miami's most recent game against Orlando City, the Frenchman seemed lost and unable to express his core qualities. To wrap up his disappointing performance, he got booked in the 89th minute. His side eventually lost 2-1 and are currently sitting at the bottom of their Conference. Although we should never underestimate Matuidi (proving people wrong has been his career's trademark), grabbing a spot on Deschamps' plane for the Euros is becoming more and more complicated.