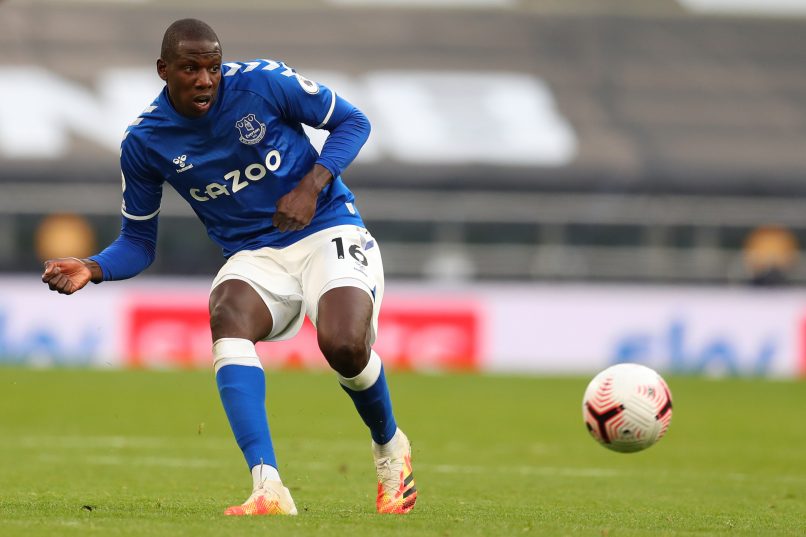 Road to EURO 2021 – Episode 8
What are the chances of seeing them in France's squad next summer? Every week, Get French Football News will dissect French players performances across Europe and rate the likelihood of their presence in the final 23 men for the European championships.
The scoring is simple – each time a player is mentioned in the "tops" category he gets + 1 point, each time a player is mentioned in the flops category, he gets minus a point.
Tops:
Tanguy Ndombélé (Tottenham Hotspur)
What a turnaround it has been for Tanguy Ndombélé. After a very complicated first season in North London marred by open conflict with José Mourinho and several injuries, the beginning of this new campaign has been completely different for the ex OL-man. Indeed, he has appeared in every game of the season and is finally starting to show his real worth. The last example of his great comeback was his quality display in Spurs' incredible victory over Manchester United at Old Trafford (6-1). Starting for the first time in the Premier League this season, he was brilliant against the Red Devils. The Longjumeau-born midfielder equalised in the 4th minute and was a threat all game long. His physical impact and stamina really helped Tottenham crush United. In Mourinho's 4-3-3, he certainly proved he was a player that the Portuguese coach could finally rely on. He'll have to work hard to grab a spot in Didier Deschamps' squad, left out this time around, but if he keeps on grabbing some game time and producing strong performances, he'll surely have a shot.
Abdoulaye Doucouré (Everton)
Everton have been on fire so far this season, winning all of their four Premier League games. Dominic Calvert-Lewin and James Rodriguez deservedly got all the praise, but one player in particular has been essential in Carlo Ancelotti's success: Abdoulaye Doucouré. The powerhouse midfielder has been brilliant for the Merseyside team, playing 335 out of 365 possible minutes. He played a big part in the Toffees' last victory against Brighton, even assisting James Rodriguez's second goal after a very nice move from the left-side of the box. Doucouré has been a very reliable player since joining the Premier League. At Watford, he was a key man despite the club's instability. He has become even more impressive under Ancelotti. His box-to-box role has proved to be vital for the Toffees who rely a lot on his work-rate. Doucouré was amongst the pretenders for a spot in the Deschamps' team for the 2018 World Cup, but then went kind of under the radar. This season, if Everton perform well, he could have a shot in the France squad.
Kurt Zouma (Chelsea FC)
It seems Zouma's luck has finally turned. Since the league campaign started, he played three games out of four and scored two goals. His last one came in Chelsea's last fixture against Crystal Palace. Frank Lampard's men won 4-0 at the Bridge and Zouma played a huge part in the success, heading in the second goal after a superb cross from Ben Chilwell. The Lyon-born defender has always been an aerial threat and this goal proved it once again. Starting alongside Thiago Silva in a defence that was 80% made up of Ligue 1 products (with the former Rennes keeper Édouard Mendy and the ex-OM defender Cesar Azpilicueta too), Zouma was imperial. His partnership with the experienced Thiago Silva could benefit him a lot in the long-term and this performance could also reassure the French National team coach Didier Deschamps, who likes him a lot, but in the last two squads has opted for Dayot Upamecano instead. Indeed, Zouma has always been one of Deschamps' soldiers. Sometimes inexplicably because he wasn't particularly impressive… But anyways, had he not been ruined by injuries that took him out of action for many months, he clearly could have had more game time for Les Bleus. With the upcoming Euros in mind, Zouma has a revenge to take after missing those of 2016… due to an injury.
Flops:
Antoine Griezmann (FC Barcelona)
Has he made the worst choice of his career going to Barcelona? It seems, game after game, that this hypothesis is becoming very likely. Antoine Griezmann was once again nowhere to be found against FC Sevilla. Placed on the right of the 4-2-3-1, a position he has never really been comfortable playing in, he was quite aimless on the pitch and even bottled several chances. His many pointless runs through the wide channels were not enough to convince team-mates to feed him on a myriad of occasions. He was replaced by newcomer Trincao in the 61st minute and wrapped up another disappointing performance for the Blaugranas. Griezmann's situation is becoming very, very problematic. The coaches go by, the situation remains the same: Barcelona's style is articulated around Lionel Messi and Griezmann has to play for him. Yet, the Frenchman is used to having a team built for him, at both Barcelona and Atletico Madrid. Sadly, France seems to be Griezman's only happy place and the only location where he can regain the confidence he lost in Catalonia. Although his spot won't be in danger in the France's squad, he'll have to ask himself the right questions this season. The truth is that he has become an average player at Barcelona and his coach Ronald Koeman even took a dig at him after his Sevilla performance, despite announcing upon his arrival that Griezmann would be key under his reign… Will he remain at the club until the end of the season?
Paul Pogba (Manchester United)
In United's shocking defeat at Old Trafford against Jose Mourinho's Spurs (6-1), he sunk like the rest of his teammates. His influence on United's game was minimal and it has been so for quite a while now. He is not the only one to blame for his situation. First, Ole Gunnar Solskjaer has never managed to take advantage of all of his qualities and put him in the best set-up to perform as he does with France. This, combined with the perpetual pressure on Pogba's shoulders, the constant state of crisis at the club and the frustration generated by the poor Glazers' management is clearly not helping. Speaking of frustration, the French midfielder wrapped up a poor game (in which he didn't bring anything offensively) by fouling Spurs' Ben Davies to give away a penalty that would add a sixth and final goal to United's misery. Just like his Les Bleus partner in crime Antoine Griezmann, he is having a very difficult start to the season. This is a shame for one of the best midfielders of his generation who was imperial in 2018. What exactly is wrong with Pogba? His motivation? Manchester United's coach? The only certainty is that his poor form could be problematic for the French national team.
Mamadou Sakho (Crystal Palace)
He might have appeared in a previous episode of the Road to Euro 2021 series in the TOP section, but this time we'll highlight his very poor game against Chelsea. Indeed, he got it all wrong against his former teammate Thiago Silva's side (4-0). On Chelsea's first goal, he failed to clear the ball properly in comic fashion. The poor deflection led the ball to Ben Chilwell's feet and the latter opened the mark. On the second, he was beaten in the air by Kurt Zouma who scored his second goal of the season… his awful performance was topped off by a poor touch in the box that led him to illegally stop Kai Havertz. The penalty was converted and Palace went home with four goals conceded and zero points… A shame for the Frenchman who, throughout his career, has never really managed to show consistency.