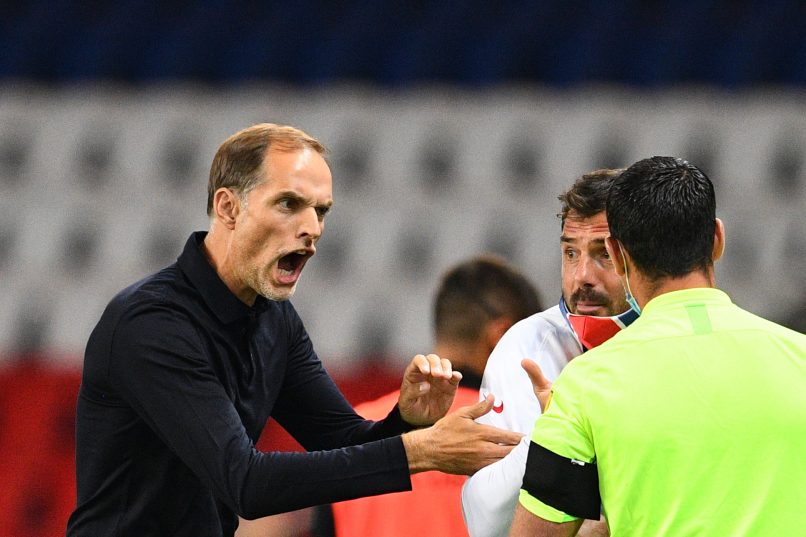 Thomas Tuchel: "We have to say it, we are killing the players."
Speaking to Téléfoot Chaine following PSG's 1-0 victory over Metz on Wednesday night, Thomas Tuchel discussed the performance of Angel di Maria and more.
On Angel di Maria:
If you analyse our starting XI, it was already clear from the beginning of the match (that he was the boss). He is strong, he is experienced, he is a key player for us and he has shown that again. That is why he is Angel and is our player, we are proud. I am very happy with him and what he has again shown.
On the end of the match:
At 9 vs 1… I don't know if in the history of football, team has ever won with 9 vs 11 but we deserved it. I am super proud, very happy! We deserved it! It was possible to score several goals in the 1st half but we missed all our big chances and it became more and more difficult. But this victory with 9 men, we have to say that it is incredible, with an incredible mentality too. At the same time, I have to say, we are killing the players, they are dead. I am very worried that we will get injuries if we continue like this. Marquinhos, Angel and Mauro, everyone. Gana (Gueye) ran like a crazy person, it was exceptional and this will be a great memory for us.
On PSG's difficulties dealing with Metz's attack:
Yes but we play without training sessions, against strong teams. Like you have shown, we had 22 shots and 8 on target vs 1 for them. We are playing a Ligue 1 match, they are fast, they are strong and we had to decide the fate of the match in the 1st half if we were going to control things more easily. But we played with Abdou (Diallo) who has not played for 6 months, with Marquinhos who had done only one training session and had been sick with COVID-19, with Colin Dagba, with Mitch Bakker.
They are not used to playing together and that is why it is never easy. They did a really good job and we did not stop trying. There were also dangerous situations (for them) but that is normal. We absolutely deserved to win this match and we would have deserved to win the previous match. There you go, we have started today and it is difficult but that was already clear before.
It is better for me not to talk about that because I want to be on the touchline for next game.