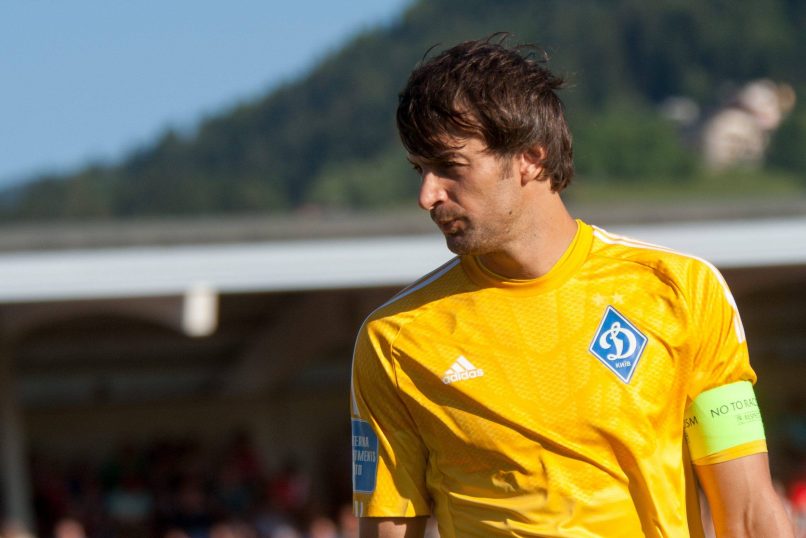 Ukraine put goalkeeping coach in playing squad vs France following spate of COVID-19 infections
Ukraine face France in a friendly match this evening and will include their goalkeeping coach, Oleksandr Shovkovski, in their playing squad, after 3 goalkeepers had to withdraw from national team duty after testing positive for COVID-19.
The 45-year-old will be on the substitutes bench tonight after Andriy Lunin (Real Madrid), Youri Pankiv (Oleksandri) and Andreï Piatov (Shakhtar Donetsk), all had to drop out, testing positive for coronavirus.
Dynamo Kiev shot-stopper Georgi Bouchtchane will start for Ukraine tonight in what is his first appearance for his country.
Shovkovski had 92 appearances for Ukraine, making his last one in 2012. Shovkovski has been fully retired from playing professional football for 3 years.