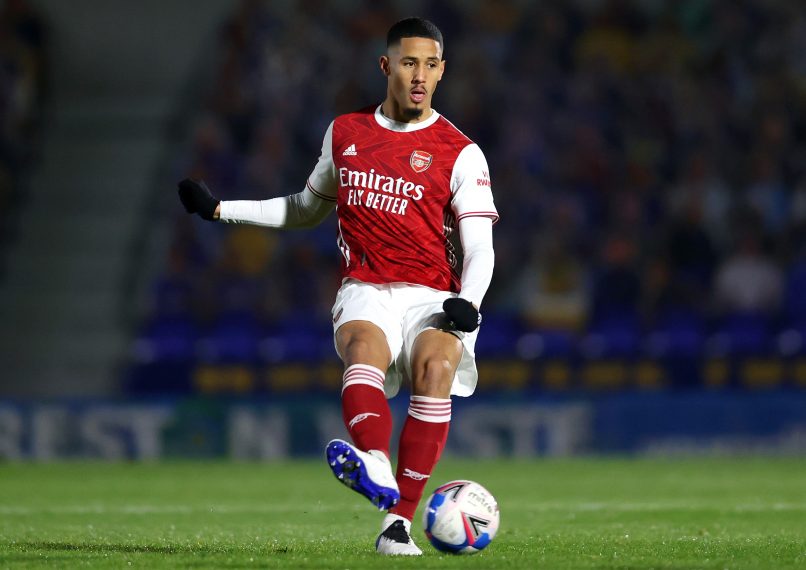 William Saliba's lawyer will meet with the Arsenal board this week
L'Équipe report that French central defender William Saliba's lawyer will meet with Arsenal's board this week to discuss his future after Mikel Arteta chose to give him 0 appearances in the first 6 months of his time with the club.
The Arsenal board have yet to tell the teenager that he must be loaned out, but that is what they are tending towards. After failing to bring him back on loan during the final day of the summer transfer window owing to Arsenal taking their eye off the ball with administrative details, Ligue 1 side St Étienne are very hopeful about bringing him back in January on loan.
Saliba's entourage continue to have an excellent relationship with ASSE. The departure at Arsenal of Hussein Fahmy, the former contracts supremo, will aid negotiations, with St Étienne manager Claude Puel having majorly fallen out with this individual over the course off the 2019/20 campaign.
However, ASSE will face ferocious competition for Saliba's services – a number of clubs playing in Europe would like to sign him, as well as Premier League teams. Arsenal would be keen for the player to stay in England, but it has been mentioned, according to sources contacted by Get French Football News, that such a move could be embarrassing for the Gunners should the player end up outperforming AFC in the second half of the campaign, not only with his individual showings, but also if the club he joins finishes ahead of Arsenal in the league standings.
Mikel Arteta continues to have no intention of playing Saliba, but the manager's future is becoming more and more complicated by the day. Will the ex-Manchester City assistant manager still be in a job at the end of January? Who knows.